A fraternity at Cornell University has been shuttered indefinitely by the school following an alleged assault involving students, which is being looked at by police as a possible hate crime.
Authorities in Ithaca, New York, responded to reports of a fight early Friday involving several students at the Ivy League school, a police report said.
Those students were initially believed to be members of the already suspended Cornell chapter of Psi Upsilon, according to the fraternity headquarters' website.
After an internal investigation, however, Psi Upsilon's headquarters announced in a statement Wednesday that the students involved in the alleged assault were not initiated members of Psi Upsilon.
Only one suspect was identified in the altercation: John Greenwood, 19, who was arrested and charged with a misdemeanor count of third-degree assault.
Thomas Fox, executive director of Psi Upsilon, told NBC News that "Greenwood is not, nor was ever, a member of Psi Upsilon Fraternity."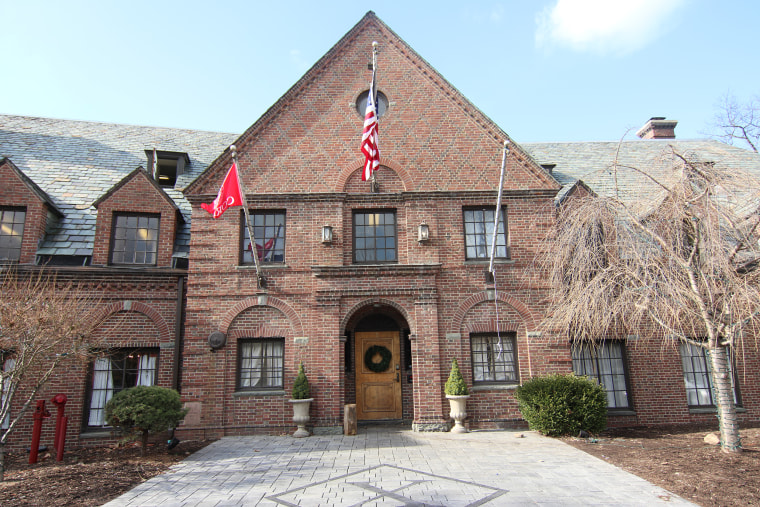 Witnesses claimed Greenwood used racial slurs against the victim, who is black, and authorities say they are investigating if the attack was racially motivated.
Raymond Schlather, Greenwood's attorney, said his client was "in no way involved in any physical altercation of any kind," adding, "nor did he commit any crime."
"To be clear, the use of the n word [sic], and any related racist or derogatory language, is completely unacceptable not only at Cornell but anywhere in America," Schlather wrote in an email. "My client understands this well; such language not only offends his values but does not reflect the person he is."
Related: Cornell Student Faces Charges for Alleged Frat House Sex Assault
But in an emailed statement to NBC News, Greenwood apologized for his use of the slur and said he "deeply regret[ed]" his actions.
"I used language that was completely unacceptable and inappropriate; language that neither reflects my values nor who I am. For that, I accept full responsibility and sincerely apologize to my fellow students, the entire Cornell community and my family and friends," he wrote. "Looking ahead, I am committed to doing everything I need to make things right. In the fullness of time I am confident that the truth of what happened will be clear. However, even a full exoneration cannot justify my use of such abhorrent language."
After reports of the alleged assault surfaced, three entities responded: Cornell University, the chapter's Psi Upsilon alumni Board of Governors and the national chapter of Psi Upsilon.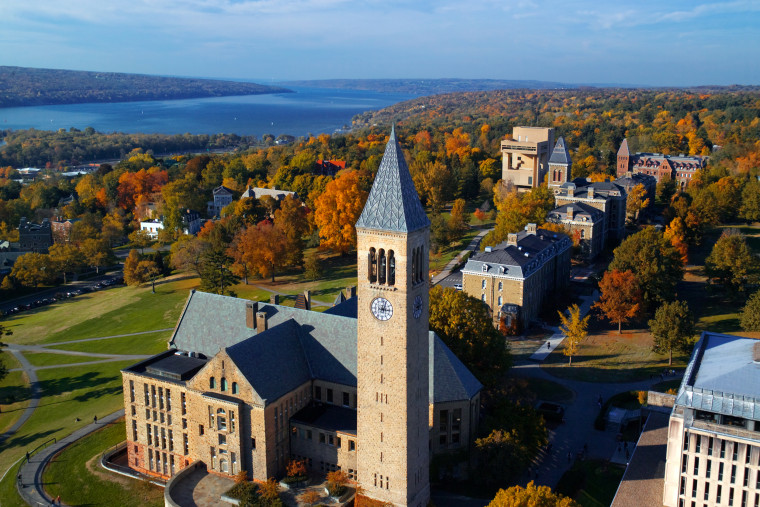 The fraternity was given an indefinite suspension by both Cornell and the alumni Board of Governors. The national chapter's statement initially said it was investigating the crime.
A statement from Cornell said that the Board of Governors agreed to continue renovations on the chapter's fraternity house, which had been vacant since last year.
Upon the house's finished renovation in 2018-19, the location would be open to "student organizations at Cornell that are dedicated to promoting a diverse and inclusive student community."
On Wednesday, the national chapter updated its statement, saying that after the investigation found that no actual members of the fraternity were involved in the alleged assault, its suspension of the fraternity would last until 2020.
The change means that the national chapter can allow the fraternity to again petition for reinstatement to be recognized by the school once the designated time lapses.
However, Martha Pollack, the school's president, and Ryan Lombardi, the vice president of student and campus life, both wrote in their separate initial statements that pending an investigation, Psi Upsilon would not be considered for reinstatement.
"Based on what we know, and pending final investigation, Cornell will not consider Psi Upsilon's reinstatement as an affiliated fraternity" Pollack said.
Neither statement provided a date as to if or when that decision could be reversed.
Cornell's Psi Upsilon chapter, which dates back to 1876, has been embattled since last year when its president, Wolfgang Ballinger, was charged in connection with a sex assault at the fraternity house.
The fraternity initially faced an interim suspension, but after the chapter violated the terms of the suspension by throwing a party, Cornell revoked its recognition of Psi Upsilon for three years, reported student newspaper The Cornell Daily Sun.
Instead of being eligible for recognition in 2019, the fraternity's national chapter instated the four-year suspension because its headquarters learned some members were still recruiting pledges, according to a statement.
That means once the national chapter's suspension ends in 2020, it will allow petitioning for reinstatement to begin, but it does not mean Cornell nor the local chapter's Board of Governors will automatically agree to allow the chapter to come back or recognize it as an affiliated fraternity.
"The chapter was originally planning to petition for reinstatement with Cornell this fall, but we feel it is best to wait to restart after all initiated members who are current students have graduated. Further, we are encouraged by the actions of the Chi Board of Governors, the alumni who oversee the chapter house, for their cooperation, assistance and quick action in this situation," the national chapter's statement read.
In an earlier statement, Fox, the fraternity's executive director, said the "crimes reported on the evening of September 15th are in opposition to these values and have no place in Psi Upsilon Fraternity or at any college campus."
"Our thoughts are with the young man who was assaulted, and all the students at Cornell who are affected by this atrocious crime," Fox said in the statement.
Pollack said the school "will take appropriate disciplinary action against individuals and organizations involved" once an investigation is completed.
Several additional steps to combat racially motivated crimes were announced in the statement, including directing the heads of the Interfraternity and Panhellenic councils to develop diversity training.
CORRECTION (Sept. 22, 10:31 a.m. ET): An earlier version of the headline on this article misstated the length of time for which Cornell shuttered the fraternity chapter of Psi Upsilon. It has been shuttered indefinitely, not until 2020.