A Cornell student was charged with murder in the fatal shooting of his father in New York on Tuesday, according to local law enforcement.
Police responded to a call of a domestic incident in the Rochester suburb of Pittsford, N.Y., around 6:10 p.m. on Monday and on their way learned that someone had been shot, the Monroe County sheriff's office said.
When the deputies arrived at the home they found Charles Tan, 19, and his mother Qing Tan, 46, standing in the driveway. Inside, they found the body of Ling "Jim" Tan, 49, Charles' father. Police said the man had been shot multiple times and a shotgun was located in the garage on Tuesday morning, according to sheriff's office spokesman John Helfer.
On Tuesday, police charged Charles Tan with second degree murder.
NBC affiliate WHEC reported that Charles Tan was a sophomore at Cornell University and his father was the president and CEO of Dynamax Imaging in Canandaigua, New York. The company web site lists the president and CEO as Jim Tan. The company declined requests for comment to WHEC.
Cornell released a statement saying, "A student by the name of Charles John Tan, of Pittsford, N.Y., is enrolled as a sophomore in the College of Agriculture and Life Sciences at Cornell University. Cornell University is not involved in the Pittsford investigation and consequently we have no comment on that investigation. Our thoughts are with the family during this difficult time."
Helfer said deputies had previously been called to the Tan residence on multiple occasions for domestic related incidents.
Tracy Berry, a neighbor of the Tan's, told WHEC, "Unfortunately it has been a common occurrence throughout the years. When I saw them last night, I wasn't surprised because I have seen it before. But I was very shocked and disappointed it has come to what it has."
Charles Tan was arraigned Tuesday morning and remanded to the Monroe County Jail without bail.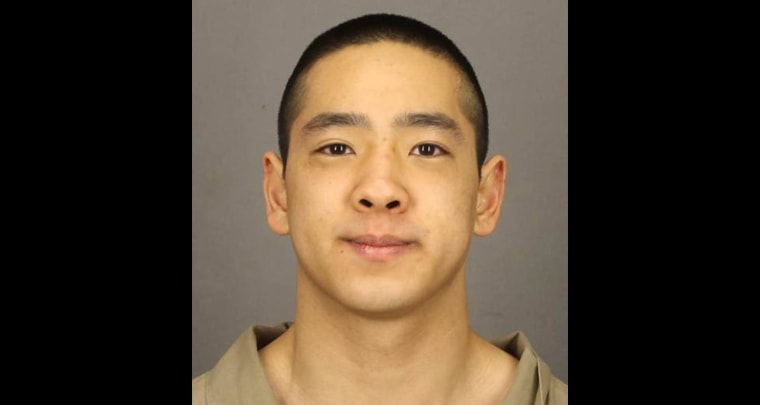 SOCIAL
— Daniella Silva