Two years after eight of their prized cars plummeted into a sinkhole, the National Corvette Museum has opened an exhibit commemorating the incredible event.
The 20-foot-deep sinkhole tore through the Bowling Green, Kentucky, museum on Feb. 11, 2014, swallowing some of the country's most admired sports cars, including a vintage 1962 black Corvette. No one was inside the museum at the time, and there were no injuries.
Related: Massive Sinkhole Swallows Vintage Corvettes
Dramatic surveillance footage captured the cars tumbling into the abyss. It became a headline-making, viral sensation. The museum says the video has been viewed more than 8.6 million times.
The Corvettes have been recovered — two have been restored — but museum employees said Friday the lore of the sinkhole has continued to draw record numbers of visitors.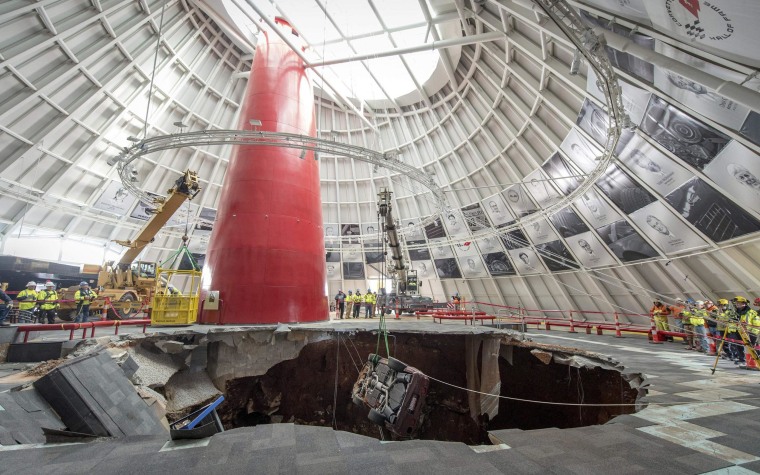 So on Friday, as oversized scissors snipped yellow "Caution" tape, the museum officially unveiled "Corvette Cave-In: The Skydome Sinkhole Exhibit."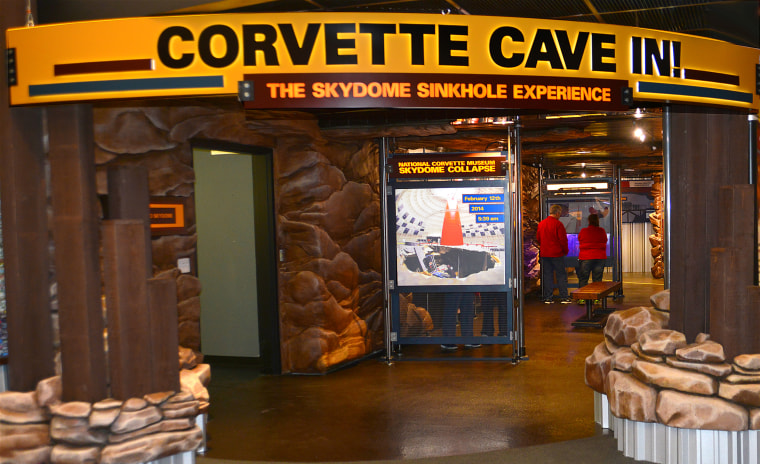 In addition to chronicling the story of the sinkhole, the exhibit provides geology lessons about how sinkholes form, museum employees said.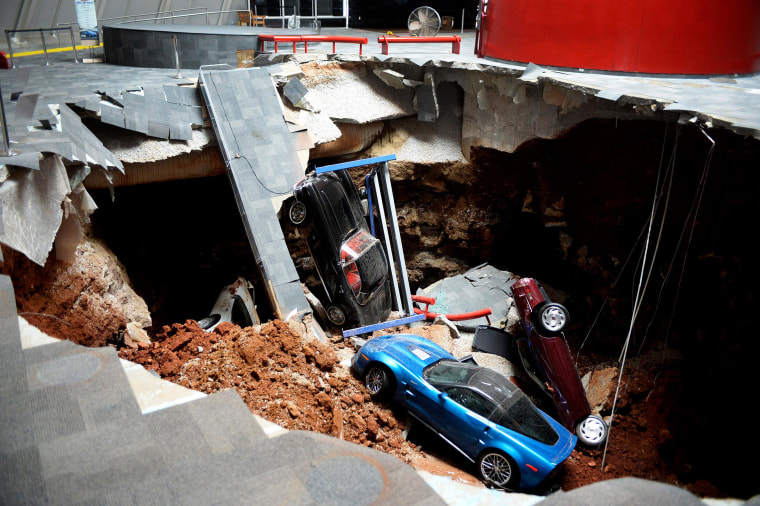 The National Corvette Museum's board of directors decided that they would keep a portion of sinkhole, which happened underneath the museum's "Skydome" annex, in June 2014. At the time, the CFO, Christy Thomas, said visits were up 59 percent, and revenue up 65 percent.