When Bill Cosby's retrial on sexual assault charges begins next week, legal experts expect him to have a harder time making his case because of something that happened since a mistrial was declared nine months ago: the #MeToo movement.
The man once labeled "America's Favorite Dad" faces a retrial on three felony counts of aggravated indecent assault for allegedly drugging and sexually assaulting a woman at Cosby's home outside of Philadelphia in 2004.
Cosby has repeatedly denied these and all other allegations of sexual misconduct, saying in the criminal trial that the sexual encounter was consensual.
The jury deadlocked last June, unable to reach a verdict after an 11-day trial and more than 30 hours of deliberation. While, in public, many viewed Cosby as guilty because of the some 60 accusers who came forward in the media, the hung jury surprised observers and showed how different a story can be inside the courtroom.
#MeToo's impacts
Experts say greater public awareness about the circumstances surrounding sexual assault, paired with a cultural environment where victims can more openly discuss their experiences, will likely impact the trial.
"#MeToo has changed the way people are generally evaluating stories of sexual violation," said Deborah Tuerkheimer, a professor at Northwestern University's Pritzker School of Law.
"There is less skepticism, less doubt, less distrust, more of a willingness to at least not discredit the account" of sexual assault.
Tuerkheimer said that society as a whole has become more attuned to the idea that "consent matters" and non-consensual touching can happen even in the absence of force.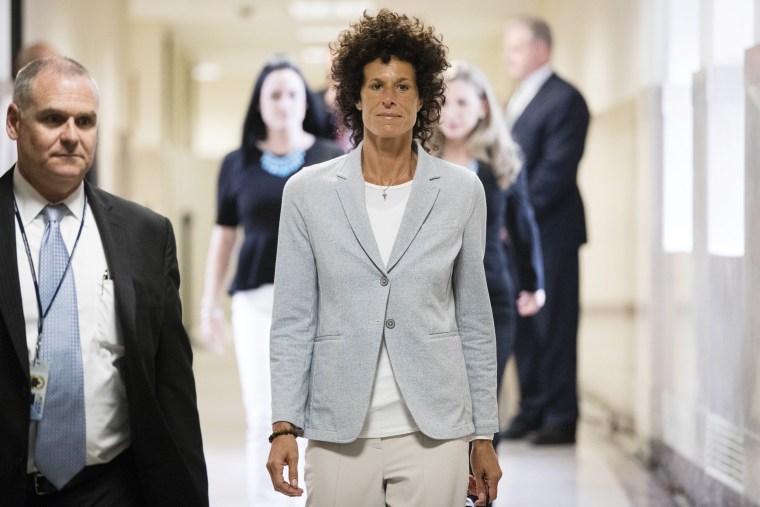 During the previous Cosby trial, the prosecution's main witness, Andrea Constand, testified she met Cosby when she was a 29-year-old director of the Temple University women's basketball team. She tearfully recounted on the stand how the man she considered a trusted "mentor" offered her three blue pills that left her paralyzed and defenseless before he sexually assaulted her.
Cosby denied the allegations, saying their relationship was consensual and that the drugs he gave her were Benadryl. His lawyers tried to undermine her credibility by pointing out she had accepted his gifts, went to a casino in Connecticut with him and, after the alleged assault, contacted Cosby 53 times.
Fatima Goss Graves, president of the National Women's Law Center, said she believes that the #MeToo movement may change the way jurors perceive attempts to discredit Constand.
"I think #MeToo has allowed the range of stories to be told so there is a deeper understanding of what sexual assault looks like," she said. "It is not the stranger in the alley, it may be someone you feel close to and someone you were in a consensual relationship with."
At the first trial, Graves said the tone of the defense attorneys was dismissive of Constand.
"There was a flavor of, 'why were you there in the first place?' These old ideas that have long been used to discount sexual assault among people who know each other are tightly held myths," Graves said.
Another issue likely to come up in the retrial is Constand's delay in reporting the abuse. She reported it to police a year after the alleged assault occurred. Prosecutors determined there wasn't enough evidence to win a conviction.
But in the summer of 2015, a judge released court documents from a deposition in a 2005 civil case and the Montgomery County prosecutor brought the case just before the 12-year statute of limitations was set to expire. Constand's case is the only one to have resulted in a criminal trial since the majority of cases have exceeded the statute of limitations.
Tuerkheimer says #MeToo has made the passage of time more understandable.
"Her delay in reporting this, the way she did it, in a staggered sequenced manner — we see a lot of that in stories surfacing now," she said.
Graves likened Constand's description of wanting to continue contact with Cosby, a powerful entertainer, to the alleged experiences shared about movie mogul Harvey Weinstein.
"The power differential, between the person doling out the next job opportunity and the person who is trying to establish themselves, sets the stage for how people have reacted in the aftermath," Graves said.
Jury selection will be key
One initial test of #MeToo's impact will be jury selection.
Ken Broda-Bahm, of Persuasion Strategies, a Colorado-based jury consulting firm, says #MeToo has led to what social scientists call "disinhibition," the idea that it is more acceptable for people to come forward and share their experiences about sexual assault.
"In a way it can make things better for the defense because you're having more people express it and getting it out in the open as opposed to something that's closed off," he said.
Laurie Levenson, a professor at Loyola Law School, Los Angeles, believes both sides will likely bring up the #MeToo movement during jury selection but that a judge would probably prohibit discussing the movement at trial. But, she said, there are still implicit ways to remind jurors of the movement.
"You want that to be a very conscious aspect of their decision-making," she said. "They'll be more open to the victim's claims realizing that this is not an isolated event."
Five additional witnesses could boost prosecution
Earlier this month, Judge Steven O'Neill decided to allow five additional witnesses, from the 19 offered by the prosecution, to testify about their sexual assault allegations against Cosby. In the first trial, only one additional witness was permitted to testify.
Alan Tauber, a Philadelphia-based criminal defense attorney, thinks the judge's decision to allow additional accusers to testify swings the pendulum heavily for the prosecution because it makes Constand's testimony seem credible.
"The inclusion of more people testifying is really some of the most damning evidence — this is the worst thing for a defense team," he said.
Carol Tracy, executive director of the Pennsylvania-based Women's Law Project, said she agrees with Tauber that Constand's testimony will be more credible but added that does not necessarily indicate a definite advantage for the prosecution. In fact, historically, the bias has run the other way.
"What underlies all of this is the depth of bias against rape victims, where they have been presumed to be liars," Tracy said. "I think we're at the dawn of really a greater social understanding that rape is very frequently committed by serial perpetrators, and these victims have been denied justice for so many years."
While Pennsylvania rules of evidence generally frown upon allowing witnesses to testify about other acts unrelated to the crime on trial, there are exceptions to the rule. For example, if prior acts show a pattern of behavior and the judge believes that testimony is probative, meaning it tends to support the allegations in the current case, he can allow jurors to hear that testimony.
Former federal Judge Shira Scheindlin thinks that O'Neill's decision allowing the five women to testify reflects a reasonable compromise.
"To hear that story over and over again, I think there is a risk that it would create an unfair prejudice," she said. She added, however, "Since it's a balancing test, the judge must have concluded the probative value was very high."
Earlier this year, Michigan Judge Rosemarie Aquilina allowed more than 150 women to deliver victim impact statements at the sentencing hearing of former USA Gymnastics doctor Larry Nassar.
Nassar was sentenced to 40 to 175 years in prison after pleading guilty to seven counts of criminal sexual conduct. He admitted to using his position as a trusted medical advisor to sexually abuse young girls for more than two decades.
Procedurally, the two cases are different. Cosby has yet to be convicted and he is presumed innocent, whereas the women in Nasser's case were testifying after his conviction. Still, Tracy said both cases reflect a dramatic cultural transformation that will make the criminal justice system more responsive to the needs of sexual assault victims.
On the other hand, she does not believe the Cosby case should be a "litmus test" for whether the #MeToo movement is successful.
"I think behavior like this will be called out going forward," she said. "Society has much less patience for it and women have considerably less patience for it."