A federal judge ruled Monday that Costco Wholesale Corp must pay at least $19.4 million in damages to Tiffany & Co. after the luxury brand accused the chain store of selling rings falsely identified as being "Tiffany."
On Valentine's Day in 2013, Tiffany filed a complaint after learning from a customer that Costco was selling engagement rings displayed next to a sign that read "Tiffany," according to The Washington Post. The rings were not made by Tiffany & Co., and the jewelry company argued that Costco mislead customers to believe they had purchased a Tiffany ring.
U.S. District Judge Laura Taylor Swain said Tiffany should be awarded $11.1 million — triple the $3.7 million Costco made from selling the rings in question — plus an additional $8.25 million in punitive damages determined by a jury last October, Reuters reported.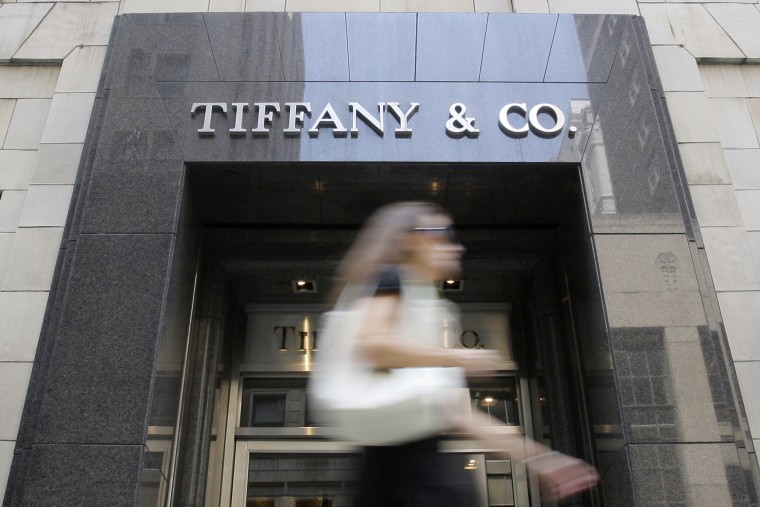 While explaining her decision, Swain wrote that Costco staff, "described such rings as 'Tiffany' rings in response to customer inquiries, and were not perturbed when customers who then realized that the rings were not actually manufactured by Tiffany expressed anger or upset," according to Reuters. She also mentioned Costco's upper management had a "cavalier attitude" toward salespeople using the name "Tiffany" for marketing and sales purposes.
However, Costco said in a news release that the decision is "a product of multiple errors in pretrial, trial, and post-trial rulings and [it] intends to appeal." The warehouse club company argued throughout the process that "Tiffany" is a common phrase known to describe a style of setting for a ring. The company said it is common in the industry and for buyers of diamond rings to use this description without saying the jewelry are actually Tiffany rings.
Costco's statement also said that the actual rings were not marked with the Tiffany & Co. name or sold in blue boxes or bags. The chain then noted that the high-end jewelry store only identified 10 people out of a purchase list of about 2,500 who said they mistook Costco's labeling.
Related: Costco Wants to End Use of Human Antibiotics in Chicken
"This was not a case about counterfeiting in the common understanding of that word — Costco was not selling imitation Tiffany & Co. rings," Costco said in its defense.
Nathan Strauss, Tiffany & Co.'s director of corporate communications, released a statement that countered Costco's reasoning and said the jewelry brand "brought this case because we felt a responsibility to protect the value of our customers' purchases and to ensure that Costco's customers were not mislead about their purchases." Tiffany said it wanted to send a message to Costco and other companies about trademark infringement.
In addition to damages, Reuters reported that the ruling also said Costco cannot distribute any product not made by Tiffany as a "Tiffany" item without using words like a Tiffany "set," "style" or "setting."