Despite decades-old research identifying asbestos as a dangerous carcinogen, the Environmental Protection Agency recently proposed a new framework that could allow new uses for the toxic chemical in manufacturing.
The United States has imposed strict regulations on asbestos use rather than banning it altogether, unlike dozens of other developed nations. Asbestos was widely used in construction until the 1970s, when research linked the chemical to lung cancer and mesothelioma, among other diseases.
The EPA released the new proposal, known as a "significant new use rule," in June, detailing how companies can find new ways to use asbestos that will be evaluated on a case-by-case basis. Some of the products that may now involve asbestos in the manufacturing process include adhesives, sealants, pipeline wrap, and several others.
In a statement sent to NBC News, EPA spokesman James Hewitt wrote that "the press reports on this issue are inaccurate. Without the proposed Significant New Use Rule (SNUR) EPA would not have a regulatory basis to restrict manufacturing and processing for the new asbestos uses covered by the rule. The EPA action would prohibit companies from manufacturing, importing, or processing for these new uses of asbestos unless they receive approval from the EPA."
The EPA's report comes after the agency conducted its first review of 10 chemicals, as required by a 2016 Obama-era amendment to the 1976 Toxic Substances Control Act, which requires the agency to constantly reevaluate the harmfulness of toxic chemicals.
But the way the EPA is approaching evaluating chemicals changed under the Trump administration and former EPA administrator Scott Pruitt. The agency now focuses on how chemicals potentially cause harm through direct contact in the workplace, not taking into account improper disposal or other means of contamination that could affect the public — a huge win for chemical industry lobbyists.
While the proposal does not appear to roll back regulations that are already in place, it opens the door to new uses for asbestos as long as companies notify the EPA at least 90 days in advance and are approved. The proposal is open for comment until August 10.
Asbestos-related disease advocacy groups have come out as strongly critical of the proposed rule, arguing that providing more ways for companies to use the chemical is undeniably dangerous.
"I think that we need to look at an absolute ban," said Mary Hesdorffer, executive director of the Mesothelioma Applied Research Foundation. "We're supposed to be a leading nation, setting an example... We have really let down all of our partners by not banning this substance, there's just no excuse because there's no doubt — it's a known carcinogen."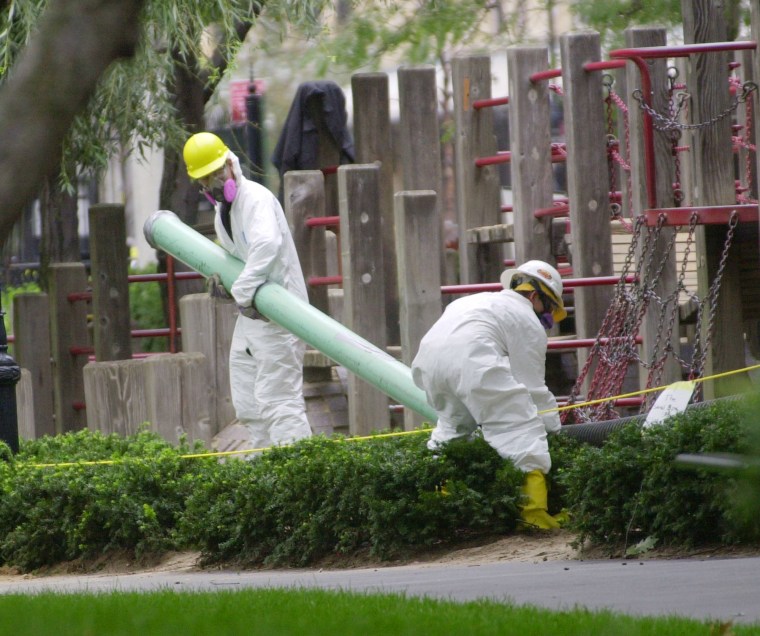 Hesdorffer also noted that mesothelioma-related deaths have been on the rise for years. According to a 2017 Center for Disease Control report, this trend "suggests ongoing occupational and environmental exposures to asbestos fibers and other causative EMPs, despite regulatory actions by the Occupational Safety and health Administration (OSHA) and the Environmental Protection Agency aimed at limiting asbestos exposure."
Hersdorffer added that "any fiber of asbestos can be deadly" and that this new framework would only add to the number of mesothelioma diagnoses in young people.
"Most people only know about mesothelioma from the commercials," Hersdorffer said. "It's not the 70-year-old white guy with the oxygen tank any longer. The public has a skewed perception of who the mesothelioma patient is today. It could be your daughter, son, your niece or nephew. It's mind-boggling."