An experimental project underway at a national park in Ohio could hold the keys to protecting not only American land but the American farmer.
Cuyahoga Valley National Park, about 20 miles south of Cleveland, is the only national park to lease land to farmers, and the 10 farms on its 50 square miles produce an assortment of goods, including berries, wine, eggs and lamb.
Ohio has a rich agricultural history with hundreds of farmers settling in the area during the mid to late 1700s, drawn by proximity to the Ohio-Erie canal, access to the Cuyahoga River and lush vegetation. Today, the state's agribusiness is worth more than $47 billion, and one in seven Ohioans is employed in the industry, according to some estimates.
Countryside Food and Farms, the local nonprofit that helped design the farming plan for Cuyahoga Valley National Park, drew from programs in Europe and came up with the initiative to lease 10 farmsteads to private farmers, who would become stewards of the land and help protect the park's cultural heritage.
Although unusual for U.S. parklands, farming in the United Kingdom is considered one of the only viable and practical methods for maintaining the countryside and ensuring a stable future. A majority of its 15 national parks are privately owned, many by farmers who use the land for crops or cattle grazing. Sustainable farming keeps the land fertile, protects it from development, helps to maintain wildlife habitats and safeguards waterways.
In the U.S. where 419 sites are managed by the National Park Service, including monuments, recreation areas and seashores, the future of national parks appears less secure.
"Today's rapid climate change challenges national parks in ways we've never seen before," said Mike Litterst, public affairs chief for the National Park Service. "Not only that, but aging facilities, limited resources and growing visitors have made maintaining the parks an enormous task."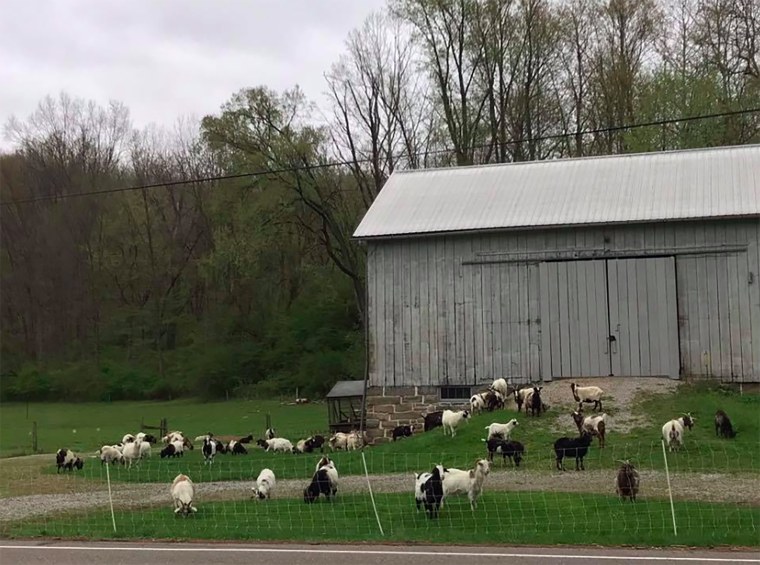 President Donald Trump has proposed nearly $500 million in budget cuts to national parks in 2020. But more than $11 billion in repairs or maintenance across the system have already been postponed for more than a year because of budget constraints, Litterst said.
Leasing the land to farmers could potentially address some of those needs, because the farmers would take stewardship of their plots and the buildings on the, said Pamela Barnes, community engagement supervisor at Cuyahoga National Park.
"Farming is a unique way of preserving the pastoral countryside that once existed in Cuyahoga Valley," Barnes said. "It works here because it is a part of the valley's rich history, which included agriculture."
The process to win a lease at Cuyahoga National Park is competitive. Applicants must demonstrate they have access to capital, outline their concern for public welfare in their business plans and detail their sustainability farming practices, among other requirements. A lease is valid for 60 years, and farmers must follow strict guidelines for sustainable farming.
They are then able to sell their produce at a year-round farmers' market that provides fresh produce options for locals. As many as 450,000 people live in food deserts in Cuyahoga County, the region that includes both the park and Cleveland. Charities and health officials have previously sounded the alarm on the need for better access to fresh food.
"It's an authentic way to preserve the countryside," Barnes said. "The valley's close proximity to large urban populations makes the farms viable as a business opportunity, and not simply subsistence farming."
The program is administered by Countryside Food and Farms, an organization created in 1999 to help the park conserve the valley's rural character. Dozens of farmsteads in the area, some dating to the 1800s, were in crumbling disrepair.
"Like most small farms in America, they had begun to disappear at the wake of the industrialization of our food system," said Tracy Emrick, CEO of Countryside Food and Farms.
After the National Park Service approached Countryside for help, the nonprofit determined a living history museum would not be feasible among all the farms, and an interpretive park would be too costly and challenging.
"If (the park) wanted to preserve the farm buildings and conserve the pastures and fields, they needed to think outside the box," she said.
Terrence and Cindy Bechter-Smith have run Goatfeathers Point Farm at the park for 14 years, pasture-raising rare-breed livestock. Before joining the project, they had never operated a farm.
"My husband likes to say he hit his head," Cindy Bechter-Smith said. "But one of the main reasons was that we had an interest in farming but were not able to afford property close enough for a commute to our then-places of employment. We wanted to remain active as we got older, and we wanted to live in a national park."
All the farmers live in the park in existing structures that have been renovated.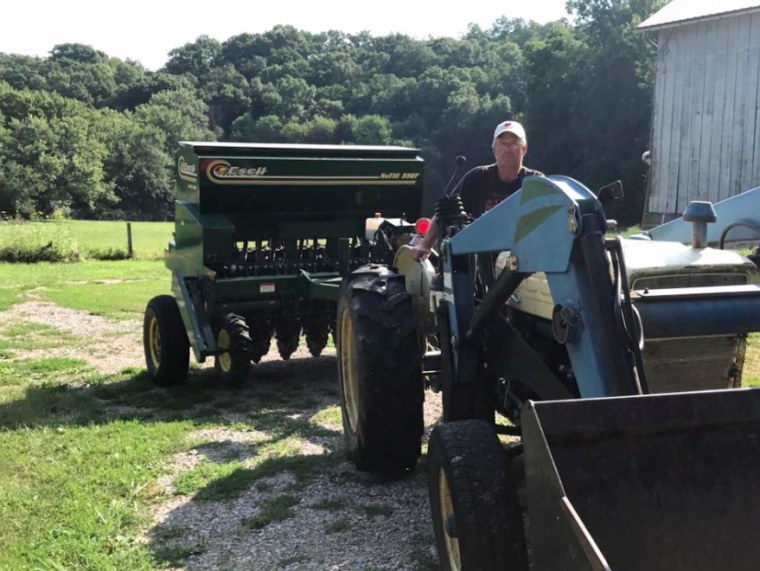 Since getting into the business, the couple has seen firsthand how far-removed people are from farming and food. Cindy Bechter-Smith said she often has to explain how food gets from farms to tables, why pasture-raised meats are better for the planet and why eating rare-breed livestock ensures the survival of the species.
"There is no awareness of how to farm," she said.
Farming in a national park comes with challenges. For example, farmers are not permitted to dig a hole for a fence post without permission, and live trees can be removed only during a specific time frame. The farms must follow local, state and federal regulations and submit detailed plans for the coming year and financial reports for the previous year.
Although the Bechter-Smiths have enjoyed their agrarian life, they are searching for new farmers to take on the remaining 46 years on their lease because the physical activity has become too demanding for the septuagenarians.
Countryside's Emrick said she hopes similar programs encourage young people to take up farming.
"Because in America, we have a deficit of young farmers, difficult access to farmland and capital, and a broken food system that promotes cheap food that does not support or fairly compensate our American farmers," she said.
Although the arrangement would not work in all parks, Emrick said Countryside is looking at rolling out the program in other U.S. national parks and in Canada.
With the project serving as a model, she said she hopes more decrepit farmsteads in the Cuyahoga Valley will be rented to farmers and flourish again.
"There is no guarantee that any farm anywhere will succeed or prosper," Emrick said, "but at least this program offers the farmers support."