An Indian couple who fell to their deaths from an outlook at Yosemite National Park in California was apparently taking a selfie, the man's brother said Tuesday.
Park rangers recovered the bodies of Vishnu Viswanath, 29, and Meenakshi Moorthy, 30, on Thursday from about 800 feet below the popular outlook Taft Point, according to officials.
The park said both were citizens of India who were living in the United States.
Taft Point, where visitors can walk to the edge of a vertigo-inducing granite ledge that doesn't have a railing, is 3,500 feet above Yosemite Valley.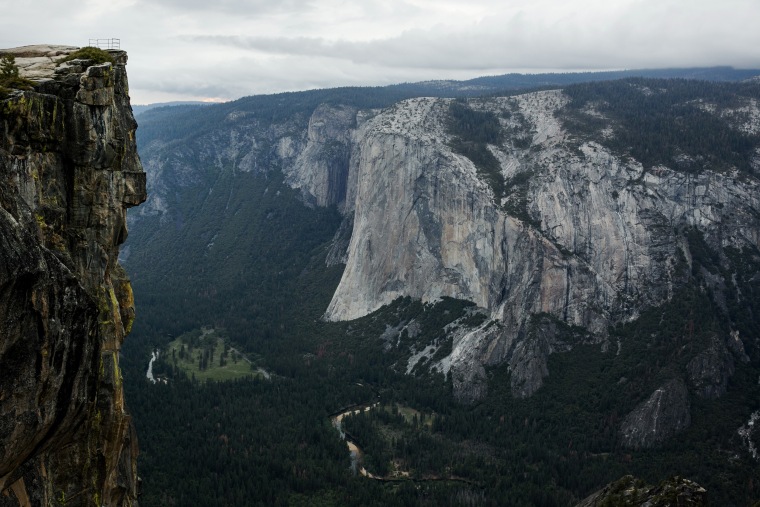 Viswanath's brother, Jishnu Viswanath, said the couple had set up their tripod near the ledge on Tuesday evening. On Wednesday morning, park visitors saw the camera and alerted rangers, he said.
A helicopter from the California Highway Patrol assisted the rangers in removing the bodies late Thursday afternoon, a Yosemite spokeswoman said.
The couple was found about 800 feet down the side of a steep cliff from Taft Point, which is located near the end of Glacier Point Road and has sweeping views of Yosemite Valley, El Capitan and Yosemite Falls.
The park said Tuesday it could not confirm Jishnu Viswanath's account and they have not yet determined what caused the couple to fall.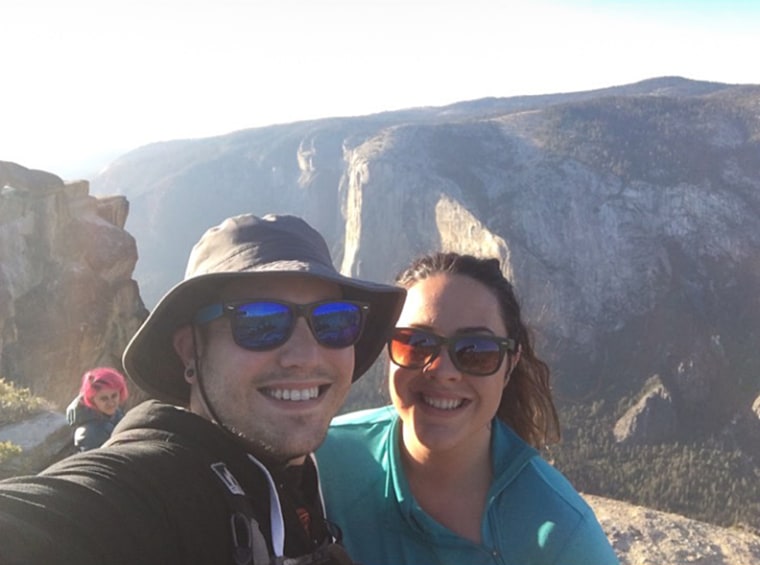 Sean Matteson, who hiked to the same spot with his girlfriend, Drea Rose Laguillo, captured pictures of Moorthy prior to her fall. She appears in the background of two of selfie photos, Matteson told NBC Bay Area. He said Laguillo recognized Moorthy had been captured in their images after the victims were identified.
"She was very close to the edge, but it looked like she was enjoying herself," said Matteson, who lives in Oakland, California. "She gave me the willies. There aren't any railings. I was not about to get that close to the edge. But she seemed comfortable. She didn't seem like she was in distress or anything."
Moorthy wrote on a blog titled "Holidays and HappilyEverAfters" and documented the pair's travels on an Instagram account of the same name. She wanted to work full time as a travel blogger, Jishnu Viswanath said.
"A lot of us including yours truly is a fan of daredevilry attempts of standing at the edge of cliffs and skyscrapers, but did you know that wind gusts can be FATAL???" Moorthy wrote on an Instagram post in March with a photo of her sitting on the edge of the Grand Canyon. "Is our life just worth one photo?"
The funeral will take place in the U.S. since the bodies were not in a condition to be flown back to India, Jishnu Viswanath said.