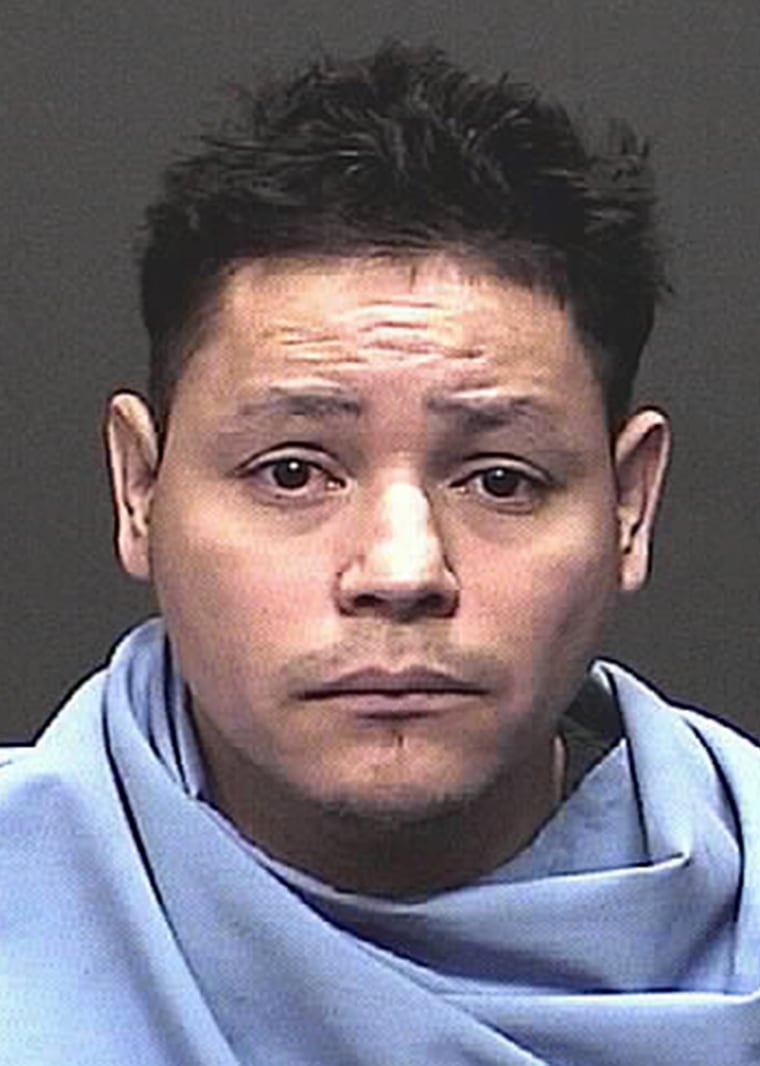 The mother and stepfather who allegedly held their three daughters captive for two years in their Arizona home were arraigned Wednesday on counts of kidnapping, abuse and neglect, court officials said.
Fernando Richter, 34, and Sophia Richter, 32, were charged with three counts each of kidnapping, child abuse and physical abuse. Fernando Richter is also charged with one count of sexual abuse of a minor, said Bernard Rivera, a Tucson City Court public safety support specialist.
Sophia Richter's bond is set at $75,000 and Fernando Richter's at $100,000, Rivera said. They are being held at the Pima County Jail until their next court date, which has not yet been announced.
The three girls — ages 12, 13 and 17 — are being held in Child Protective Services, said Pima County Lt. Chris Wildblood. Police kept them together because when the two younger girls saw the oldest, it appeared that they had been apart for "quite some time," and officers did not want to separate them again, Tucson Police Chief Roberto Villasenor said at a news conference Wednesday.
The couple was arrested Tuesday night after the two younger girls escaped the bedroom they said they had been locked in for two years, ran to a neighbor's house and said their stepfather had tried to attack them with a knife.
Police found the oldest sister locked in a separate bedroom. All three were malnourished and said they hadn't bathed in months.
Villasenor said the girls' accounts separately corresponded, and experts said they believe the girls are telling the truth.
Investigators discovered that the girls' rooms were sound proofed, sealed and under 24-hour surveillance, Villasenor said.
"Their movements were controlled  — when, where and how they went to the bathroom, when they were fed," and they had not seen each other for much of that time, he said.
Dorothy Wait, a neighbor, said she didn't know the couple had kids. "That's how hush-hush they were," she told NBC's Tucson affiliate KVOA.
Another neighbor, David Lenckus, told KVOA that "nothing looked out of the ordinary" at the address.
KVOA reported that Sophia's family and the 17-year-old's father were both present in court Wednesday morning, and the relatives said they hadn't seen the girls in years.
Fernando Richter is on probation after pleading guilty to a DUI and possession of drugs in 2012, according to court documents. He was arrested several times between 2002 and 2012 for disorderly conduct, assault, harassment and criminal damage, but charges were dismissed or allowed to expire each time, court documents revealed.
Related:
Girls were imprisoned in bedrooms for two years: Arizona police