A 5-year-old boy and 32-year-old man were bitten by coyotes in Chicago, leaving residents in the nation's third-largest city on high alert for the wild dogs.
The boy was hospitalized Wednesday after being bitten multiple times by a coyote in the city's lakefront Lincoln Park, Chicago police said in a statement. He is said to be in stable condition.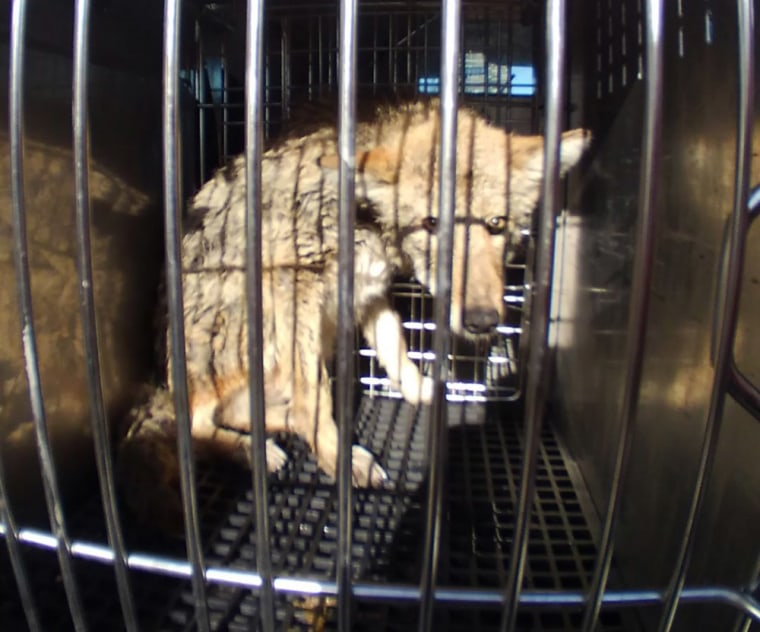 The attack happened near the Peggy Notebaert Nature Museum, which said "our thoughts are with the child who was bitten this afternoon," in a tweet on Wednesday.
Shortly after the boy was hurt, Chicago police reported another coyote incident. A 32-year-old man was walking on a sidewalk in Streeterville, a neighborhood near downtown, when a coyote came from behind and bit him on his backside, police said. The unidentified victim was brought to the hospital and is in good condition.
Local animal control said an increase in coyote sightings is due to animals' following the Chicago River in search of food, according to NBC Chicago. Experts told the local station the coyotes are coming closer to downtown and becoming more aggressive because they can't find food.
Stanley Gehrt, a professor of wildlife ecology at Ohio State University who studies coyotes in the area, told WTTW, Chicago's public TV station, that he estimates there are about 4,000 coyotes in Illinois' highly populated Cook County, which is home to over 5 million people.
The county used to be covered by prairie, a natural habitat for the coyote, but prairie grasses have disappeared, replaced with concrete and high-rises. Gehrt said humans are the only threat to coyotes, but since the animals cannot be legally hunted or trapped in the city, their population has grown in recent years.
"Once they learn how to cross roads and avoid cars — the only real threat to them — they do extremely well in the city, much better than out in the country," he told WTTW.
Experts told NBC Chicago that residents should keep their dogs on short leashes, and try not to leave garbage out in the open near their homes, as it could encourage the coyotes to come to their yards seeking food.
CORRECTION (Jan. 9, 2020, 11:14 a.m.): A previous version of this article misstated where the 32-year-old man was attacked. It was in the neighborhood of Streeterville, not The Loop.