Florida authorities are investigating a Craigslist ad purporting to sell a newborn baby for $500.
The ad also offered the baby's 4-year-old sister for free. The listing said the baby was located in Kendall, about 15 miles from Miami.
The Florida Department of Law Enforcement said it launched an investigation Friday, soon after the ad was posted to the classifieds website.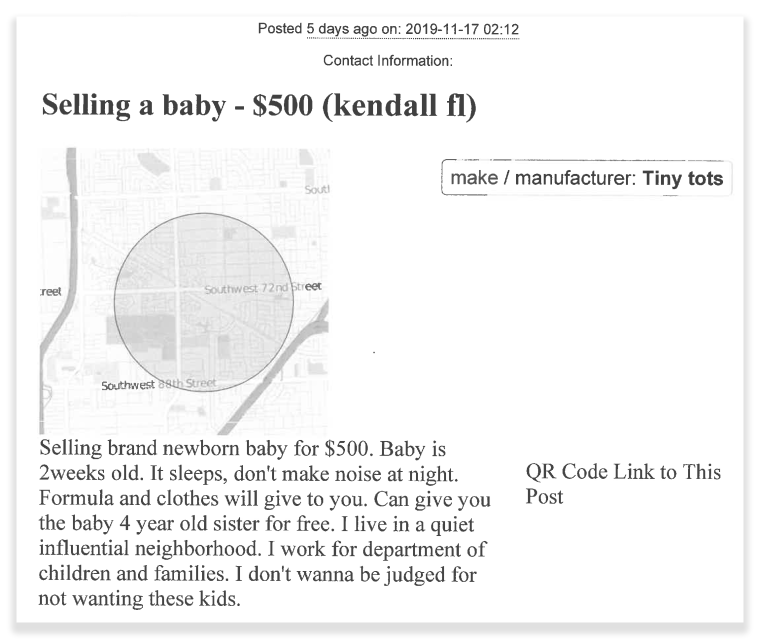 Gretl Plessinger, a spokeswoman for the agency, told NBC News Wednesday that agents are interviewing persons of interest in the case. Plessinger declined to comment further, citing an ongoing investigation.
It is unclear whether the post was a hoax.
The ad said the baby is 2 weeks old, sleeps and doesn't make noise at night. It also said the seller would provide clothes and formula.
The poster claimed to live "in a quiet influential neighborhood" and to work for "department of children and families." The poster also said "I don't wanna be judged for not wanting these kids."
NBC News reached out to Craigslist and to the Florida Department of Children and Families for comment but did not immediately hear back.