The next time Kelly Monfort gets a clowning gig, he'll put on his bright costume, pop a jaunty hat on his head and paint his nose a fun shade of red.
Then he'll call the police and tell them exactly where he's going and what kind of car he's driving.
That's because Monfort, who performs under the name Mr. Twister, lives a half-hour from Greenville, South Carolina, where reports of menacing creeps in clown get-ups stalking the woods have unnerved local residents.
Related: 'Clowns' in S.C. Woods No Laughing Matter
Monfort, who has been a professional clown since 2008, saw the hysteria up close during a job over Labor Day weekend.
"I walked into a event in a bright-colored hat and vest and one of the first things someone said was, 'Oh my God, it's a clown, it's a clown' — in a frightened way," he said.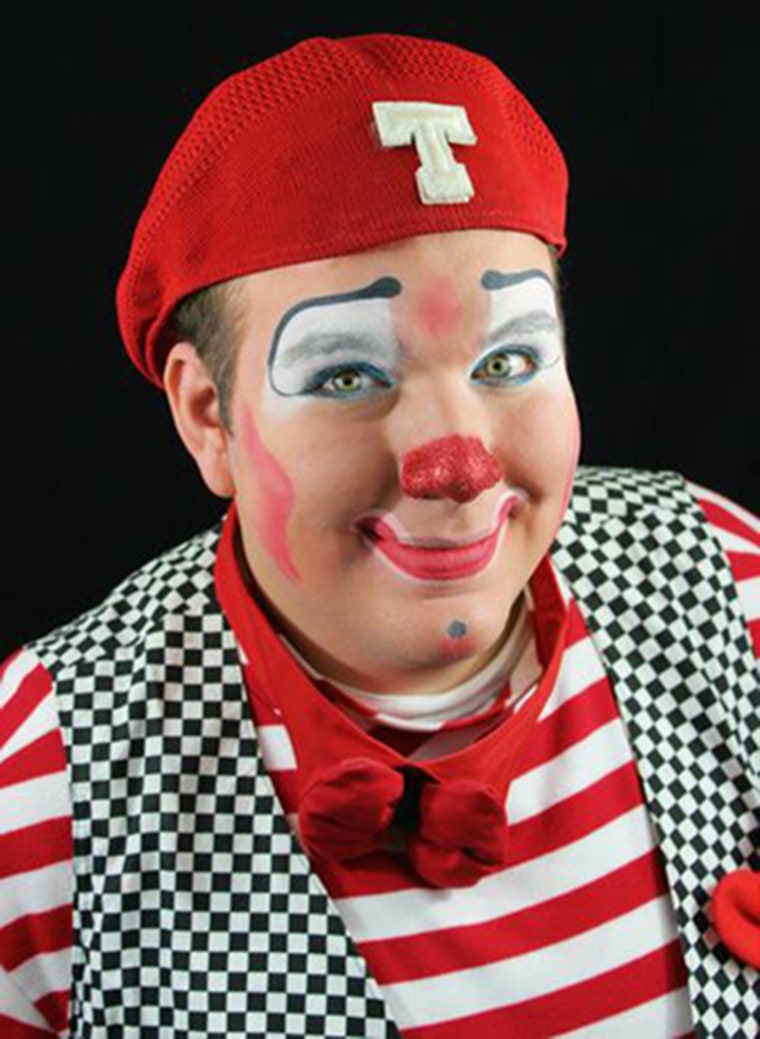 Now he's worried that professional clowns like himself could trigger 911 calls just by walking down the street — or become targets of vigilantes.
"[Next time] I'll probably ask the event coordinator to walk me into the event," he said in a telephone interview from the South East Clown Convention in Florida.
The so-called "creepy clown" sightings are not confined to Greenville. There have been reports of these bozos — at least one allegedly armed — in North Carolina and Ohio. Photos of a man in clown makeup in Green Bay, Wisconsin, in August turned out to be part of a viral marketing campaign for a short film.
Related: Another Creepy Clown Incident Reported in Ohio
Whether the most recent incidents are harmless pranks, crass publicity stunts or the work of "juggalos" who worship the band Insane Clown Posse, the sightings are bad news for working clowns who get paid to make people smile.
They already had to contend with negative associations: amateur clown and serial killer John Wayne Gacy or Hollywood villains like Pennywise from the Stephen King miniseries "IT."
A 2014 poll by Rasmussen Reports found that 43 percent of Americans don't like circus clowns, and millions of Americans may actually suffer when they see one — a condition unofficially labeled coulrophobia.
Related: Fear of Clowns Is a Serious Issue
"Professional clowns, either with a circus or a hometown clown who does birthday parties, try hard to protect their image as being family friendly," said Mike Becvar, who works as Sir Toony Van Dukes in Northern Virginia.
He bristles when police officers or headline writers refer to the scary specimens spotted in the woods as clowns.
"Putting on a mask and Halloween costume from the local party supply store doesn't make someone a clown," he said. "Just like wearing hospital scrubs, a lab coat, and a stethoscope around their neck doesn't make someone a doctor."
Some professional clowns believe fans inspired by the new Rob Zombie killer-clown movie "31" or paying homage to a reboot of "IT" may be behind the sightings. Others suspect a hoax, finding it strange that in the age of cellphones there isn't photographic proof.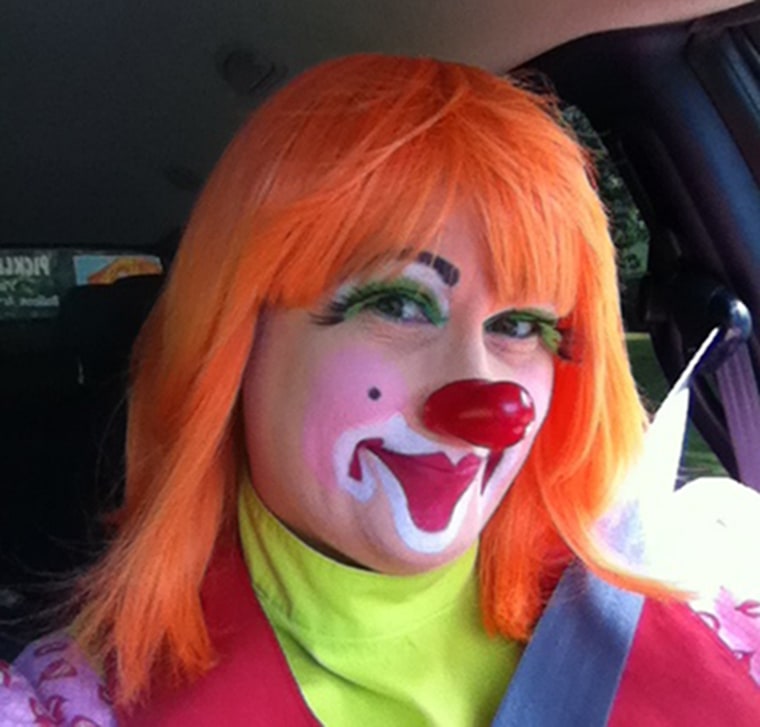 Barbara Jean Emery of Rock Hill, South Carolina, who retired as Pickles Da Clown in July after 40 years in children's entertainment, wonders if it could be a misguided effort to drum up interest in a Halloween haunt — one that could backfire if a spooked citizen decides to go clown-hunting.
"It's bad enough that movies depict clowns as evil," she said. "Whoever is pulling these idiotic stunts is putting the lives of their actors in danger."
Greenville police said last week that anyone dressed as a clown will ill intent could face arrest. Elsewhere, law-enforcement seems more bemused than alarmed.
Related: Do Clowns Creep You Out? Experts Break It Down
The New Jersey State Police set out Wednesday to calm fears, saying on Facebook that parents should be more worried about plainclothes predators than clowns — but illustrated the post with a terrifying photo of Pennywise.
"For all of the coulrophobics out there, we apologize for the pic, but it was necessary," the post said. "Sadly, at the end of the day, if all of the bad people out there stuck out as much as a person dressed as a clown, we wouldn't have write posts like this."