CHICAGO — This city has witnessed almost 2,000 homicides since 2016, but few deaths have shaken a city accustomed to corpses and caskets as much the killing of nine-year-old Tyshawn Lee: a fourth-grader shot execution-style allegedly by gang members as an act of revenge against the boy's father after being lured into an alley with the promise of a juice box.
His alleged killers now stand trial.
The attack was a kind of callous brutality not commonly seen in street gang warfare largely because when children and other unaffiliated family members are intentionally targeted, the unspoken rules of combat become upended, criminal experts say.
Alleged gang members Dwright Boone-Doty, 26, and Corey Morgan, 31, are accused of planning the nine-year-old's murder as revenge after Morgan's brother, who was also a gang member, was killed and his mother wounded in a violent encounter that may have involved the boy's father who was part of a rival gang, according to prosecutors.
"There weren't many rules in this feud, but families were off limits. They were untouchable," prosecutor Margaret Hillmann said in her opening statements during the murder trial, which started Sept 17.
"Morgan wanted revenge," she said. "He was in a murderous rage, saying he was going to kill grandmas, mammas, kids and whoever he could catch."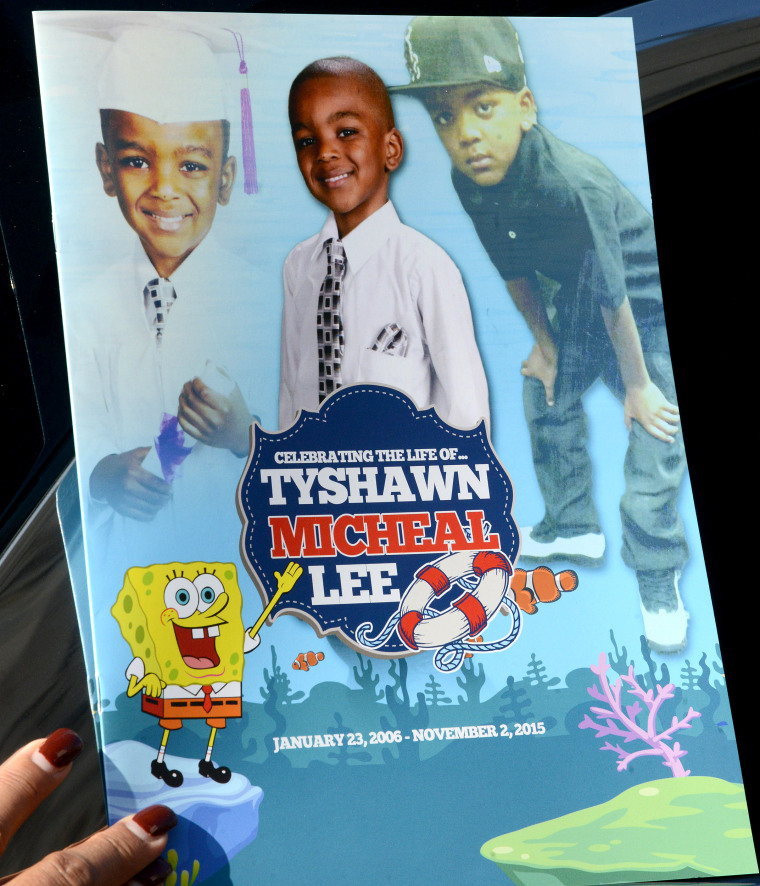 Prosecutors say the duo approached the boy, still dressed in his school uniform, in November 2015 while he sat on a swing at a park after school on the city's South Side.
Boone-Doty allegedly picked up and started dribbling a basketball Tyshawn brought with him and struck up a conversation with the boy as he continued playing. He eventually convinced Tyshawn to follow him to a backstreet under the guise of buying him a snack while Morgan watched from a parked car, Hillman said in her opening statement.
That's where Boone-Doty allegedly shot the fourth grader point-blank multiple times and left him to die, prosecutors said. His basketball was found a few feet from his body.
The two men are facing first degree murder charges and are being tried together but before separate juries. Their trial is expected to last a few weeks.
The murder horrified not only the larger community but also gang members, many who had themselves shot and killed someone, said Roberto Aspholm, an assistant professor of social work at Southern Illinois University who spoke with several groups on the city's South Side shortly after Tyshawn's killing.
"This was unheard of, even in the streets," he said. "This is not typical, and people who are involved with street life unequivocally felt like this was way out of bounds."
There are rules on the street, and one of them is that you don't hurt someone's loved ones, certainly not a child, he said.
When young children get shot in gang conflict, it's usually unintentional or because they were a bystander, he added. No one goes out specifically looking to kill a kid.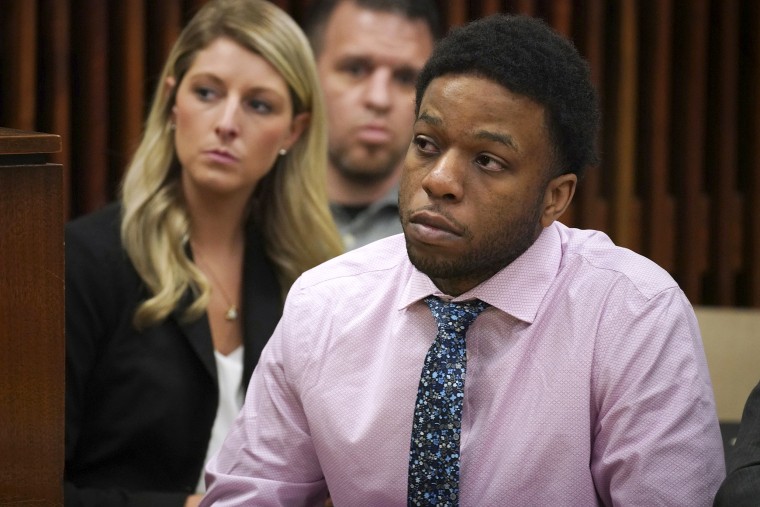 When lines like that are crossed within gang interactions, the ramifications can play out in several different ways, experts said.
These situations could have more negative effects in the neighborhood, David Pyrooz, a professor of sociology at the University of Colorado, said.
When little children get hurt, it really ratchets up the potential for violence, he added. "This takes on a whole new level, and I would suspect this has played out on a number of different plains and contexts where it opens up and puts other family members at risk. It indicates that they are fair game."
After Tyshawn's murder, an already intense gang feud on the city's South Side exploded with a series of retaliatory shootings. The boy's father, Pierre Stokes, allegedly shot Morgan's girlfriend and two others the same day prosecutors revealed new details in court about Tyshawn's execution-style killing, including allegations that the gunman had considered torturing the boy by cutting off his fingers and ears, according to the Chicago Tribune.
"Violence is one of most cohesion-building components of gangs," Pyrooz said. When there is a violent event, it draws the group together who then must respond collectively.
But he added that violence also has a tipping point.
When it gets too extreme and starts affecting too many people, it could be the catalyst for some gang members to leave because they see how much their affiliations have hurt loved ones.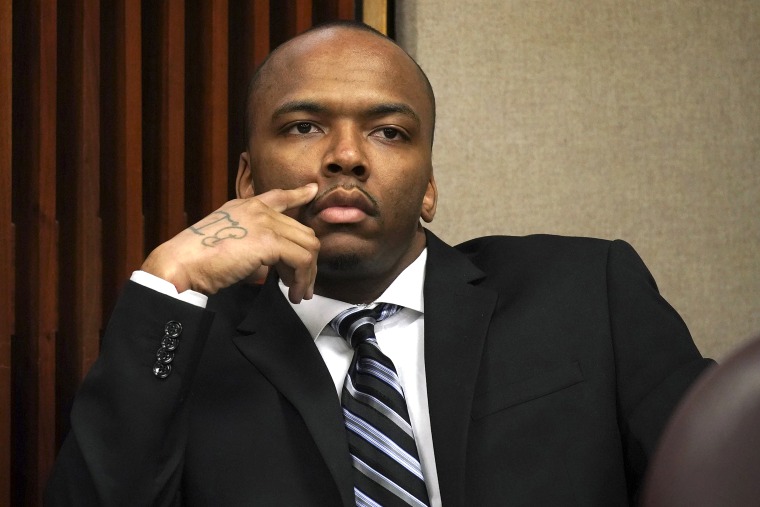 But other experts say the rules have changed, and, in some cases, there is no such thing as off-limits.
"There are no rules," Carl Taylor, a professor of sociology at Michigan State University, said. "The potential to do something like that always existed where if two gang members are having a conflict, they take it out on someone near and dear."
Everyone is considered "fair game," for many of them. "There is no such thing as a little kid in their minds."
Taylor said the whole dynamic of gangs has changed dramatically in the last two decades, and there is no longer a pecking order or leadership that holds its members accountable for crossing the line.
For many, the culture is more about blindly backing one another, he said. Gang members can go out on their own and do what they want with very little ramifications within their group.
"It's war," he said. "And all is fair in war."