A crewmember on a Holland America Line cruise ship has been arrested after he sexually assaulted a guest in her room last Friday, FBI officials said Tuesday.
Ketut Pujayasa, 28, who is an Indonesian citizen, was arrested when the MS Nieuw Amsterdam cruise ship returned to Port Everglades, Fla. on Sunday morning, the FBI said in a statement.
He faces federal charges of attempt to commit murder and aggravated sexual abuse after the alleged assault on the cruise ship, which took place on Valentine's Day while the vessel was in international waters, the FBI said.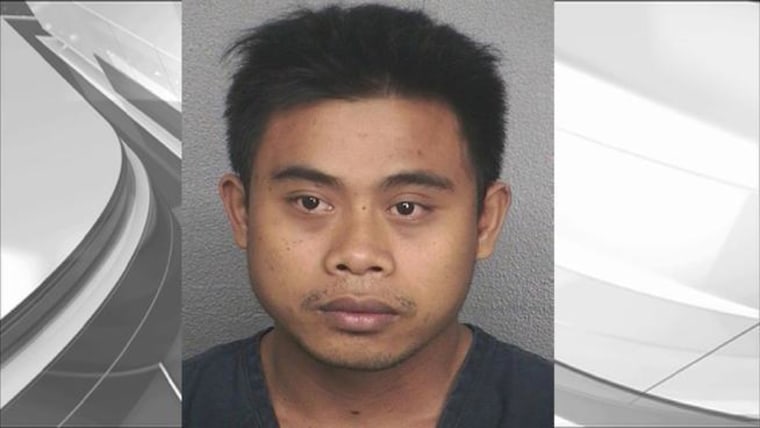 The victim, a 31-year-old American woman, was assaulted by him in her stateroom during Friday's early morning hours, Holland America Line said in a statement.
She was cared for, and her condition was stabilized in the hospital on board. She disembarked the ship on Saturday in Roatan, Honduras, and was taken by air to a hospital in the U.S., according to the company.
"Holland America Line is continuing to provide full support to the guest and has flown her family to be with her while she receives treatment," the company said.
The FBI and other authorities were immediately notified about the incident, with Pujayasa placed under guard and the crime scene secured, Holland America Line said. Pujayasa has been fired, the company said.
"We are terribly saddened by the senseless assault that took place on the ms Nieuw Amsterdam this past Friday, Feb. 14. Our thoughts and prayers go out to the victim and her family during this difficult time," Holland America Line said. "While no words can adequately express our shock at this event, this has shaken the entire Holland America family to our very core. We continue to work closely with authorities to understand how this incident occurred and what additional actions we can take to help ensure that nothing like this ever happens again."
Pujayasa is being held in the Broward County Main Jail, online jail records showed. It wasn't immediately known whether he has an attorney.