A fugitive described by the FBI as a "domestic terrorist," who has been on the run for a dozen years, was handed over to U.S. law enforcement Friday by Cuba, where he was planning on boarding a plane to Russia, authorities said.
Federal officials announced Friday that 50-year-old Joseph Mahmoud Dibee was in Cuba and about to board the plane when authorities there apprehended him. The Cuban Ministry of Foreign Affairs said in a statement that an American listed on an INTERPOL Red Notice was apprehended and turned over Thursday in "compliance with its international legal obligations and existing bilateral agreements with the United States."
Dibee and four co-conspirators allegedly set fire to a meat packing plant in Redmond, Oregon, on July 21, 1997, burning it to the ground and causing $1.2 million in damage, the U.S. Attorney in Oregon, Billy Williams, told reporters in Portland Friday.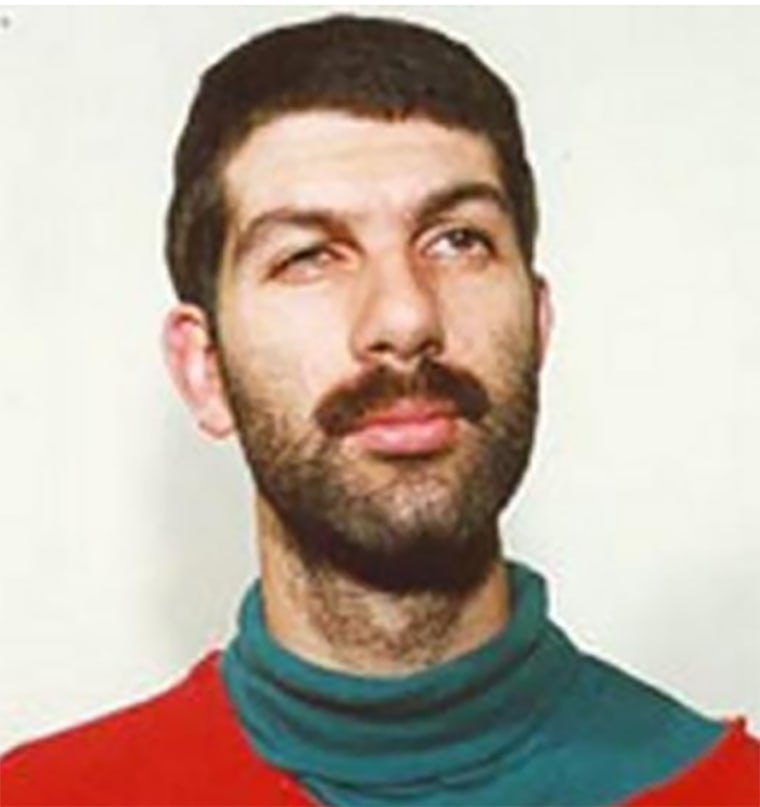 Investigators believe members of the crew wore "dark clothing, masks and gloves" and used a "highly flammable gel" made from glycerin soap during the alleged crime, Williams said. The gel was paired with ignition devices, one of which "ignited prematurely," causing suspects to flee before setting off the others, he said.
Dibee has also been tied to similar crimes in California, Colorado, Washington and Wyoming, according to the FBI. The spree, carried out between 1995 and 2001, was tied to the eco-terrorism group Earth Liberation Front (ELF) and Animal Liberation Front, federal officials said.
"These are known environmental extremist groups," Williams said. "This event was only one of the pre-planned organized crimes Joseph Dibee is alleged to have participated in while affiliated with the Earth Liberation Front ...,"
Dibee, who's from Seattle, pleaded not guilty in federal court in Portland Friday, according to NBC News affiliate KGW. He faces allegations of conspiracy to commit arson, conspiracy to destroy an energy facility, and possession of a destructive device, among other charges.
The Cuban handover was rare but not unprecedented.
Dibee fled the country in late 2005, according to an FBI statement. The next year he and 11 suspected co-conspirators were indicted under the bureau's Operation Backfire investigation of domestic terrorism. This ELF sub-group, known as "the Family," participated in more than 40 criminal acts that resulted in $45 million in damages, authorities alleged.
In 1998, the Family mounted an arson attack on a ski resort in Vail, Colo., that alone caused $26 million in damage, the FBI said. It was the sub-group's "most notorious act," according to the bureau's statement.
Williams said all other alleged co-conspirators in the Family have been captured save for one: Josephine Sunshine Overaker, whom authorities believe is 43 or 46 years old. The FBI said she fled to Europe in 2001.