A Cuban national died in the custody of U.S. Immigration and Customs Enforcement (ICE) at a clinic in Florida, the agency said Wednesday, becoming the second detainee to die in custody in as many months.
Yulio Castro-Garrido, 33, died Tuesday night at a Mayo Clinic in Jacksonville, Florida, ICE said in a statement Wednesday evening.
Earlier this month, Castro had been diagnosed with pneumonia by ICE medical personnel at the Stewart Detention Center in Lumpkin, Georgia, according to the statement. He was transported to Southwest Regional Medical Center in Cuthbert, Georgia, on Jan. 7 after the diagnosis, according to the statement.
"After diagnosis, Mr. Castro initially resisted medical treatment which caused his condition to worsen," ICE said. "On Jan. 9, IHSC [ ICE Health Service Corps] staff coordinated the transfer of Castro to the Phoebe Putney Memorial Hospital in Albany, Ga. where he was placed on a ventilator to stabilize him."
That hospital transported Castro to the Mayo Clinic for additional treatment on Jan. 17, according to the statement.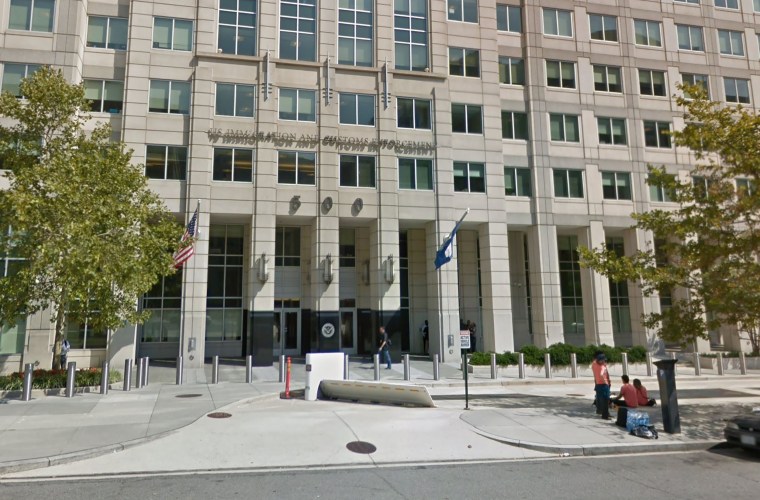 "Mr. Castro slipped into a coma Jan. 22 and never regained consciousness," the statement said.
"ICE is firmly committed to the health and welfare of all those in its custody and is undertaking a comprehensive review of this incident, as it does in all such cases," the agency added.
Castro was placed in ICE custody on Nov. 24 after being transferred from the D. Ray James Federal Correctional Institute in Folkston, Georgia, the agency said. He had been convicted on Dec. 8, 2016, of "conspiracy to transport and move an undocumented alien within the United States by means of transportation," according to the statement.
Related: Death of Panamanian detainee in solitary ruled suicide
Castro was sentenced to a year and a day of confinement and three years of supervised probation.
ICE said Castro was the second detainee to die in their custody so far in fiscal year 2018, which began on Oct. 1, 2017. The agency also said that "Fatalities in ICE custody, statistically, are exceedingly rare and occur at a fraction of the rate of the U.S. detained population as a whole."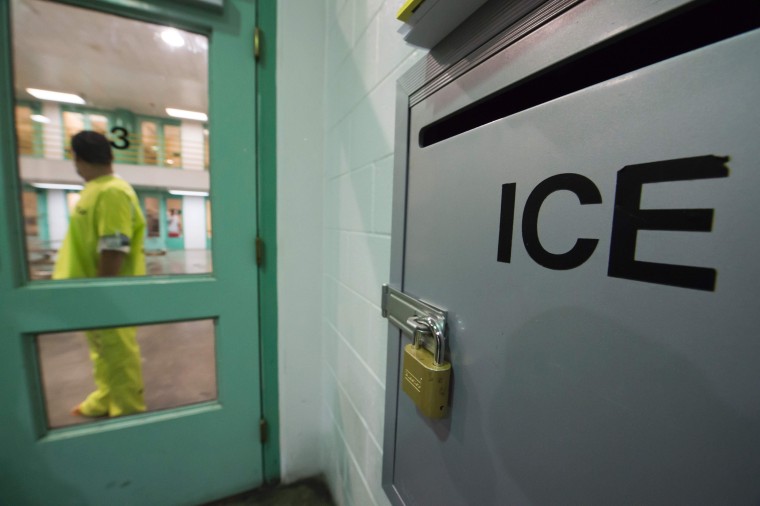 The first detainee to die in ICE custody this fiscal year was Kamyar Samimi, a 64-year-old Iranian man who died on Dec. 2 at the University of Colorado Medical Center in Aurora, Colorado, according to an ICE statement at the time.
The preliminary cause of death was cardiac arrest, according to the statement. He had entered ICE custody on Nov. 17 at the Aurora Contract Detention Facility.
Twelve immigrants died in ICE custody in fiscal year 2017, according to the agency — the highest since fiscal year 2009, when there were 14 deaths.
A Southern-based social justice organization that investigated Georgia's detention centers said many questions surrounded Castro's death.
"This is tragically the third death in Georgia immigration detention centers in less than a year," said Azadeh Shahshahani, legal and advocacy director at Project South.
Late last year, Penn State Law and Project South's investigation into Georgia's detention centers found detainees lack adequate medical care. Detained immigrants report being served rotten and spoiled food and denied dietary accommodations for health reasons, according to their investigation.
The two previous deaths of detainees that had been held in Georgia detention centers both occurred in May of last year.
Atulkumar Babubhai Patel, a 58-year-old Indian national, died on May 16 at a hospital in Georgia, according to a statement from ICE at the time. Patel was transferred into ICE custody at Atlanta City Detention Center on May 11 and two days later a nurse checking his blood pressure noticed he had shortness of breath and transferred him to a hospital, where he eventually died, ICE said. His cause of death was ruled as complications from congestive heart failure.
That same week, 27-year-old Jean Jimenez-Joseph was found unresponsive in his cell at Stewart Detention Facility in Lumpkin with a sheet around his neck at around 12:45 a.m. on May 15, according to ICE.
Jimenez, a Panamanian national, was pronounced dead at a hospital at 2:15 a.m. that morning and the preliminary cause of death was ruled as self-inflicted strangulation, according to ICE's statement.