A Cuban migrant died of an apparent suicide at a Louisiana detention center after spending months in detention while his immigration case played out in court, authorities said Wednesday.
Roylan Hernandez-Diaz, 43, died Tuesday at the Richwood Correctional Center in Richwood, Louisiana, Immigration and Customs Enforcement said in a statement.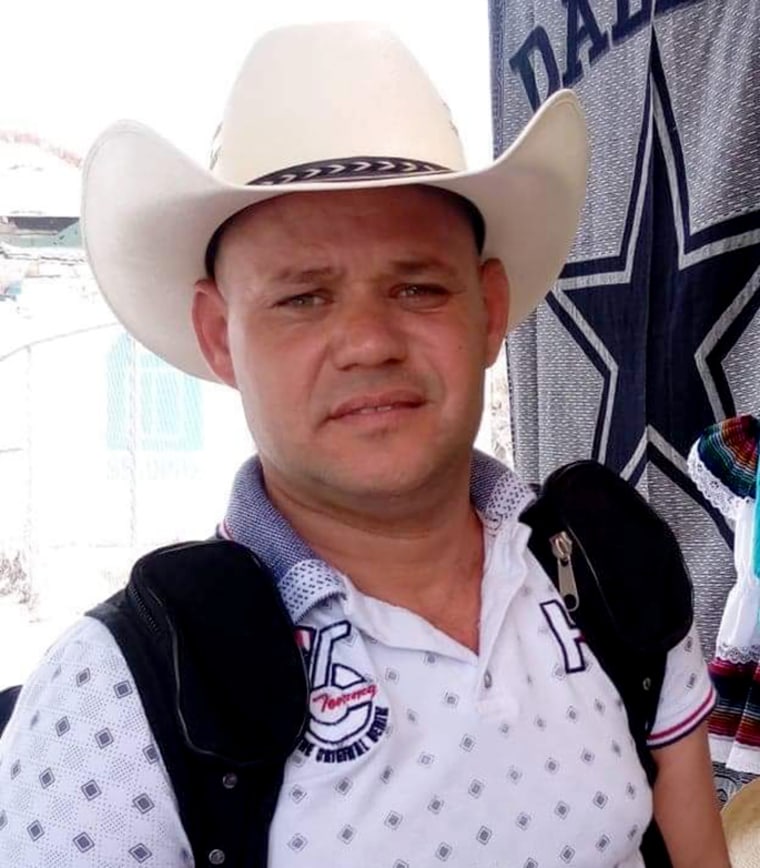 Hernandez-Diaz was found unresponsive in his cell and efforts by staff and emergency personnel to revive him were unsuccessful, ICE said in its statement. He was pronounced dead at 2:21 p.m. Tuesday and the preliminary cause of death appeared to be suicide, the agency said.
The Cuban was transferred to ICE custody May 20, two days after Border Patrol encountered him in El Paso, Texas, the agency said. His immigration case was still pending before federal immigration courts at the time of his death, according to ICE.
"ICE is firmly committed to the health and welfare of all those in its custody and is undertaking a comprehensive agency-wide review of this incident, as it does in all such cases," the agency said.
Yarelis Gutiérrez, Hernandez-Diaz's girlfriend, told Telemundo 51 from Florida that the man had been on a hunger strike before his death.
He was "fighting for his right" to be released from detention during his immigration case, Gutiérrez said in Spanish.
She said that she did not believe Hernandez-Diaz died by suicide and that he spoke of resistance in the letters he wrote her.
"All of this is a process and soon it will happen," she said, reading from the last letter she received from him.
Gutiérrez said Hernandez-Diaz had been suffering from glandular inflammation for the last two weeks and was allegedly not given medical treatment.
"He asked them to take him to the doctor and they didn't take him," she said. "They didn't help him."
ICE did not immediately comment on her claims.
The American Civil Liberties Union of Louisiana released a statement blasting ICE over the death and reports that Hernandez-Diaz had been held in solitary confinement before his death.
Hernandez-Diaz's death was a "horrific and preventable tragedy that demands a thorough investigation and immediate changes to the conditions in ICE detention facilities," Alanah Odoms Hebert, ACLU of Louisiana's executive director, said in a statement.
"We will not stand by while ICE tortures people who are exercising their right to seek asylum in the United States," she said. "In addition to undertaking an independent investigation into the circumstances of Mr. Hernandez-Diaz's death, detention facilities in Louisiana must immediately suspend the use of solitary confinement and take additional steps to ensure the safety of those in their custody."
Hernandez-Diaz's death was under investigation and ICE had notified his next of kin, as well as the Department of Homeland Security's Office of Inspector General, and the ICE Office of Professional Responsibility, according to the agency.
If you or someone you know is in crisis, call the National Suicide Prevention Lifeline at 800-273-8255, text HOME to 741741 or visit SpeakingOfSuicide.com/resources for additional resources.