Joe Maddon was six years from leading the Chicago Cubs to their first World Series victory in more than a century, and sitting on a kid-sized chair in a private home-turned-preschool, when a light bulb went on in his head.
He had come to a Christmas party at a daycare in his beloved Hazleton, Pennsylvania, to meet some of the area's Hispanic residents — the very people who were being blamed for the crime, for the drug abuse, for the joblessness and despair that was gripping his hometown.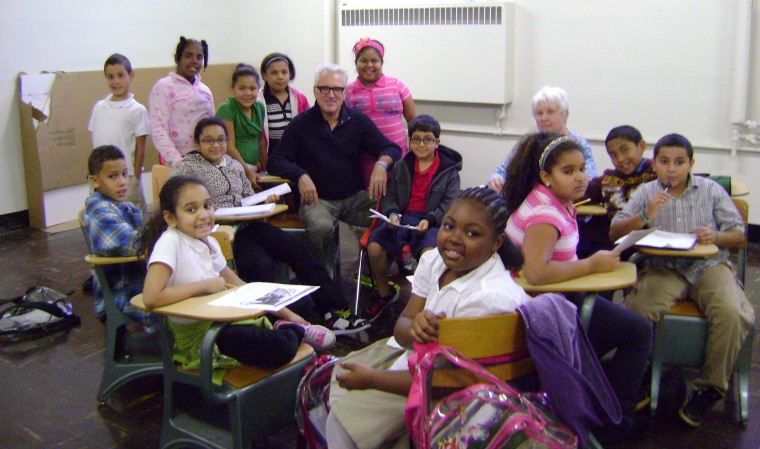 The proud city that once was home to more than 30,000 people in 1980, when the coals mines were operating and the garment factories were humming, had lost a third of its population when those jobs went away. And those who stayed were leery of the new arrivals.
As the kids clambered in and out of his lap and their parents filled their plates with Dominican delicacies and chattered happily in Spanish and English, Maddon had this revelation: "He said, 'This is exactly what I grew up with,'" Amilcar Arroyo, a local businessman who was at that bash, recalled. "This is the way we Italians grew up. A mom and pop business, all the children around. He was touched by that reality."
And thus began Maddon's unlikely quest to save his city from the anti-Hispanic bigotry that was ripping it apart.
"My city was dying," he would later tell The Washington Post.
Within a few years, Maddon and his allies in town had launched the Hazleton Integration Project (HIP), which was designed to break down the barriers between the white residents of this city of 25,340 and the Hispanics who now account for 40 percent of the population.
They also started the Hazleton One Community Center, which now provides after-school and other programs for hundreds of kids as well as adults.
With the election of Donald Trump as the nation's next president, Arroyo said HIP is needed more than ever to keep the lines of communication open between the two groups.
"This was a very tough and hard election, but the campaign is over and it is time to move on," he said. "This is the kind of place that helps people move on."
Hazleton, which sits near the junctures of Interstates 80 and 81, was built by generations of earlier immigrants who flocked there when the mines were humming. But even back then it was not always a place that welcomed foreigners with open arms.
"This was a very tough and hard election, but the campaign is over and it is time to move on. This is the kind of place that helps people move on."
In 1897, 19 immigrant miners demanding decent treatment — Poles, Slovaks, Lithuanians and Germans — were gunned down by sheriff's deputies. That bloodletting that came to be known as the Lattimer massacre and led to the rise of the United Mine Workers union and dramatic improvements in the way miners were treated nationwide.
On his father's side, Maddon's people were Italians who lopped off the "ini" from Maddonini to sound more American. On his mother's side, they were hardworking Poles who toiled in the mines and clothing factories.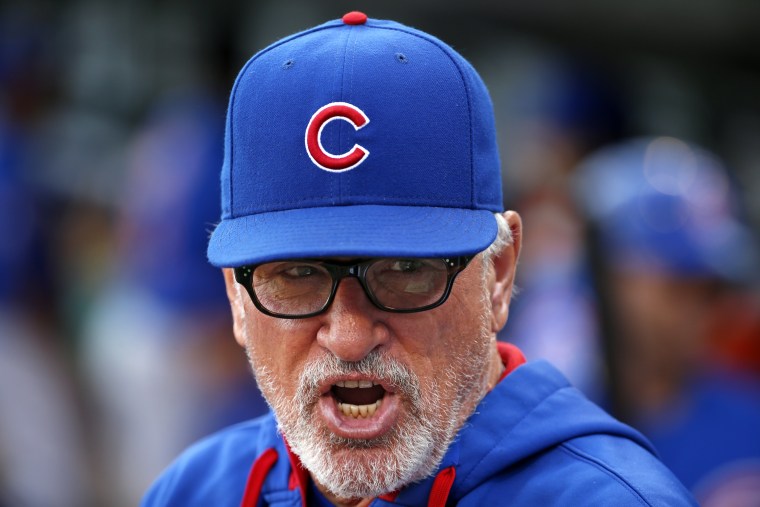 "Those tough Polish ladies, man, I grew up with them," an appreciative Maddon told ESPN as the Cubs were battling the Cleveland Indians in the World Series. "They're awesome."
Hazleton was already in decline when Maddon was growing up in an apartment over his dad's plumbing business. Most of the mines had closed and the once-thriving garment industry had moved away. At 19, Maddon left town to pursue his dream of playing Major League baseball.
But Maddon would always return to Hazleton. And it was on one of his regular trips back to see his mother and his extended family that Maddon started hearing about "them."
From one end of town to the other it was the same refrain — crime was on rise, drugs were running rampant, and it was all the fault of those Dominicans and the other Hispanics who were barely a demographic blip in 2000.
He'd hear it at the Third Base Luncheonette, a popular eatery that has been in the family since 1949 and where his now 83-year-old mom Albina, better known as "Beanie," still works. He'd hear it at Cusat's Café, when he would stop in for a shot and a beer.
Related: Cubs fan travels to dad's grave to listen to Chicago's World Series win
"If you know Joe Maddon, he loves his city," said Bob Curry, who is married to Maddon's cousin Elaine. "Suddenly he hears people really bad mouthing the place and it's all the Hispanics fault. And that doesn't make a whole lot of sense to him because his whole life has been about taking people from all kinds of backgrounds and getting them to work as a team. He thinks it's just flat out weird."
Maddon made his living getting the most out of players with names like Miguel Montero, Albert Amora and Javier Baez. And he had made a point of learning enough Spanish to make it easier to communicate with his stars.
"Suddenly he hears people really bad mouthing the place and it's all the Hispanics fault. And that doesn't make a whole lot of sense to him..."
Then in 2006, Hazleton made national headlines when the city's Republican mayor pushed through an ordinance called the Illegal Immigration Relief Act. It gave city officials the greenlight to deny business permits to outfits that hired undocumented workers and fine landlords up to $1,000 for leasing apartments to "illegals." The ordinance, which was later struck down in federal court, also made English the official language of Hazleton.
"That really got Joe's attention," Curry said. "About six years or so ago, Joe was in the city for a couple of weeks. We were sitting around dinner and Joe was expressing his concerns about what he was hearing from people he knows and loves about the Hispanics. He was saying, 'Why are they pinning all of Hazleton's problems on them?'"
Maddon's concerns fell on receptive ears.
"We see the world mostly the same way," Curry said. "My wife had started an advocacy group with Hispanics and we had developed close ties with some wonderful Hispanic people. This was over the holidays and when he heard we were going over for dinner he said he wanted to come."
And he did.
"Joe is a big celebrity in Hazleton, everybody knows who Joe is," Curry said. "So when he showed up at our friends' (daycare) everybody was nervous at first. But everybody starts talking about baseball with Joe. The table was filled with all kinds of wonderful holiday food and after a while Joe turns to me and says, 'What's the problem? This is exactly how we grew up.'"
Related: Who Got the Latino Vote Right?
Before heading back to Tampa, where Maddon was managing the Rays at the time, "We started to lay the groundwork" for HIP, Curry said.
"The idea was that if people in Hazleton could get to know the Hispanics, get to talking with them through community activities, then maybe there wouldn't be all this tension," he added.
Also, out of that all-night talk, came the idea for the community center, a place aimed at helping Hispanic — but also non-Hispanics — in this struggling city.
In no time, they zeroed-in on a location — an empty building on Fourth Street that once was home to a Catholic school in the Most Precious Blood parish. And today, those once empty 25 classes teem with activity.
"They feed the kids, they give the kids a place to play sports, it's a great overall project that's done a lot of good for Hazleton."
The center has three full-time staffers, two part-time staffers, and a budget of $350,000 funded largely by gifts, donations and grants.
"We serve hundreds and hundreds of children," said Curry, who along with his wife work at the community center as unpaid staffers. "We've got after school programs, bilingual pre-K programs, various state-licensed structured programs, all kinds of activities for kids."
There are also programs for the grown-ups ranging from ESL classes to Zumba workouts.
"We're also running Spanish classes for English speakers, which has been a surprising success," Curry added.
Using his sports connections, Maddon got the Cal Ripken, Sr. Foundation to help renovate the gym into an indoor baseball facility with batting cages that can be used year-around, Curry said. And he got two-time world heavyweight champion Tim Witherspoon to drive up from Philadelphia every week to teach the kids how to box.
Maddon, who remains a major benefactor of HIP and the community center, could not be reached for comment. "Joe is off the grid for a while" to recharge after the historic Cubs season, said Cubs spokesman Peter Chase.
But there is no shortage of people in Hazleton willing to sing Maddon's praises.
"It's truly a great concept he put together," said Hazleton Mayor Jeff Cusat, a Republican. "They feed the kids, they give the kids a place to play sports, it's a great overall project that's done a lot of good for Hazleton."
Curry said in the beginning "there was a lot of pushback against what we were doing."
"You'd read the negative comments online," he said. "There were people calling this yet another big giveaway for Hispanics, which it's not. But as time has gone on, there's been a big shift. Usually the big moment for the skeptics is when they get into building. It changes their minds. We just have a nice group of kids here."
Arroyo, who runs a local Spanish-English media company called El Mensajero, said most of those kids are minorities.
Related: Young Immigrants #WithDACA Boast of Success to Appeal to Trump
"We have to be honest, the majority are Latino," he said. "We have some children from Syria, some are African-American, but only a few are white."
Still, Arroyo sees plenty of progress.
"The entire goal was to create a community center to serve the community and put the community together," he said. "That's still our goal and slowly, slowly we are getting there."
Jim Grohol, who hears all the town gossip while presiding over Jimmy's Quick Lunch in downtown Hazleton, agreed.
"When Joe first launched HIP lots of my customers weren't fans," he said. "There was this feeling that he was out of touch with the way they felt, that he didn't understand because he no longer lives here. But now people are much more supportive."
"There was this feeling that he was out of touch with the way they felt, that he didn't understand because he no longer lives here. But now people are much more supportive."
Grohol said that once people understood what Maddon was aiming for — and that the community center was for them, too — there was a change of heart.
"They are trying to better the situation for our entire population," he said. "People understand that what they're trying to do is get the kids moving in the proper direction."
In recent years, Maddon has hosted annual HIP fundraisers, bringing to Hazleton sports legends like Cal Ripken, Tommy Lasorda and the late Yogi Berra. And in recent years, among the local politicians taking part in the festivities was Lou Barletta, the former Hazleton mayor who pushed the now infamous anti-illegal immigrant ordinance and who is now the local congressman.
Barletta did not return emails for comment. But Curry said it's really not all that surprising that the GOP congressman is a HIP supporter.
"Joe and Lou have known each other for 50 years, so that's part of it yes," said Curry. "But it's also that Lou understands that what we do is critically important, that centers like this really help the children to have at least a level playing field. While that may seem like a contradiction, he is consistently supporting what we do."
Cusat, who wasn't in city government when the controversial anti-immigrant ordinance was passed, said Hazleton is not the city it was. And Maddon deserves a lot of kudos for that.
"The community has been coming together for the past few years now," said Cusat, who is also a Republican. "Most of the people around here have forgotten about the ordinance. I know that for myself, I am invited to every Hispanic event there is."