A new charge was filed in the case of a quadruple murder in upstate New York, giving prosecutors more time to amass evidence against the two men charged with killing a mother, her two children and her girlfriend.
James White and Justin Mann were charged last week with one count of first-degree murder and four counts of second-degree murder in connection with the deaths of a mother, her two children and her girlfriend in their Troy apartment.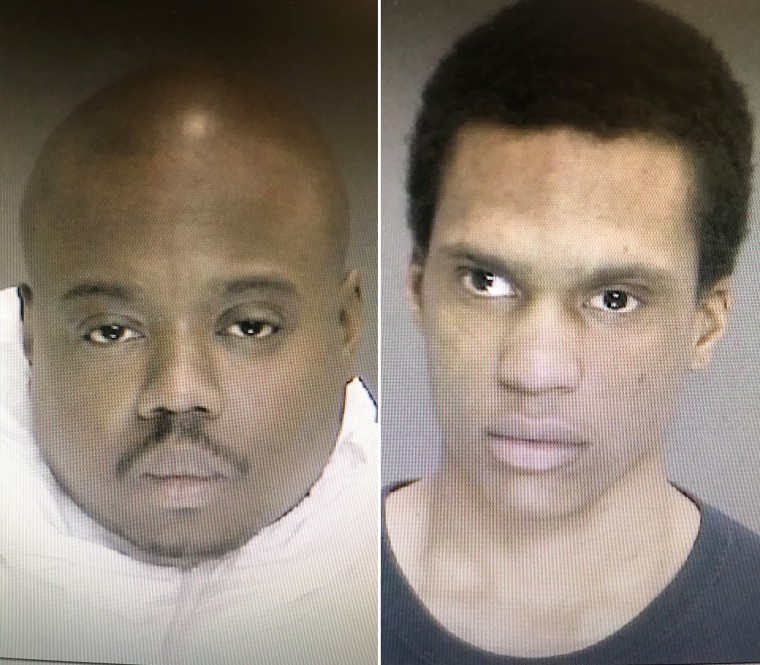 That gave prosecutors six days to either secure an indictment by grand jury, outline their case at a preliminary hearing or let the defendants go.
When Thursday rolled around, there was no indictment, and in an unexpected turn of events, the preliminary hearing was called off when the Rensselaer County District Attorney's office announced a new charge had been filed against White.
This complaint shows a new count of first-degree murder for allegedly killing 11-year-old Jeremiah Myers in the commission of a burglary. It means the DA has another six days to get an indictment against White or present its evidence in open court; Mann is being held on a parole violation.
Mann's attorney, Joe Ahearn, told NBC News that the last-minute bid for more time suggests the case is weak.
"At this point, if the DA has sufficient, admissible evidence, they would have presented it to the grand jury," Ahearn said, adding that he "has never seen this happen in the 21 years I have been practicing."
A spokesman for the DA disputed that the case was in trouble but would not discuss why prosecutors needed more time. White's attorney could not be reached for comment.
Troy police have still not disclosed a possible motive for the horrific crime. White has a previous conviction for manslaughter while Mann served time for robbery.
Investigators have said only that one of the suspects knew one of the victims, who were bound and knifed to death five days before their bodies were discovered.
A memorial service will be held Saturday for the victims at Troy Middle School, where Jeremiah Myers was a student. Also killed were his mother, Shanta Myers, 36, his 5-year-old sister Shanise and Shanta's girlfriend, 22-year-old Brandi Mells.