A 12-year-old Pittsburgh girl who got out of her father's SUV to pose for photos with a boy following her first date was hit and killed by the vehicle, according to authorities — and her dad has been charged with drunken driving.
Richard Benton, 53, refused field sobriety and breath tests at the scene of the crash at 8 p.m. Sunday, according to The Associated Press. Police said Benton's speech was slurred and he smelled of alcohol.
Benton was arraigned Monday — and police said he could face more charges in addition to DUI if they determine he was directly responsible for the death of his daughter Shamera Harris.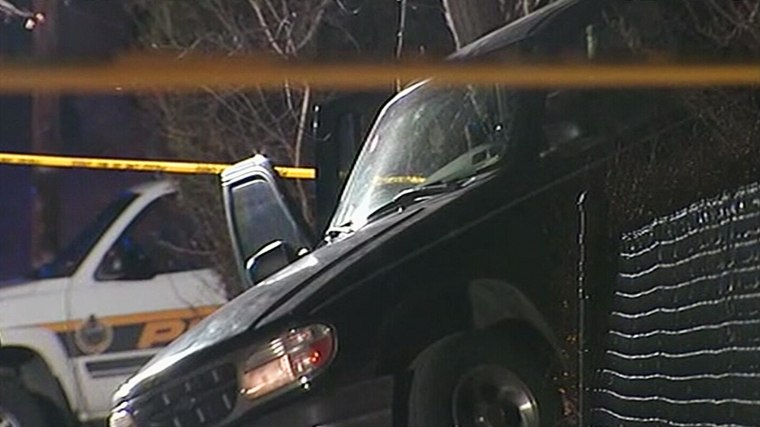 Harris was getting out of the Ford Explorer so that her parents could snap a picture of her and the boy when the SUV started rolling backward, according to the Tribune Review of Pittsburgh.
The SUV dragged her until it slammed into a tree and stopped — and she died at the scene, officials said.
"He thought the vehicle was in park. In fact, it must have been out of gear and went over her, dragging her down the hill and then crashing into a yard," Pittsburgh Police Sgt. Tom Huberin told local NBC affiliate WPXI.
Investigators said Harris' mother and brother were also in the vehicle at the time of the crash, according to the station. Her mother tried to save her daughter's live by giving her CPR, according to a criminal complaint cited by the station.
"A witness told me a paramedic was working on her hard trying to revive her, and they weren't able to," neighbor Willie Phifer told the station. "So it's sad. I just feel so bad and you never know what can happen."