The man accused of going on a stabbing spree at a Minnesota mall over the weekend was a young local named Dahir Ahmed Adan, officials said.
The 20-year-old from St. Cloud allegedly stabbed 10 people before being shot dead by an off-duty police officer, ending what authorities called a "potential act of terrorism" at the mall Saturday.
Adan — whose name was confirmed by the St. Cloud Police Department on Monday night — allegedly entered the city's Crossroads Mall wearing a private security uniform.
Related: Off-Duty Officer Hailed a Hero for Shooting Mall Attacker
According to police, he asked at least one person if they were Muslim and made references to Allah while carrying out the stabbings.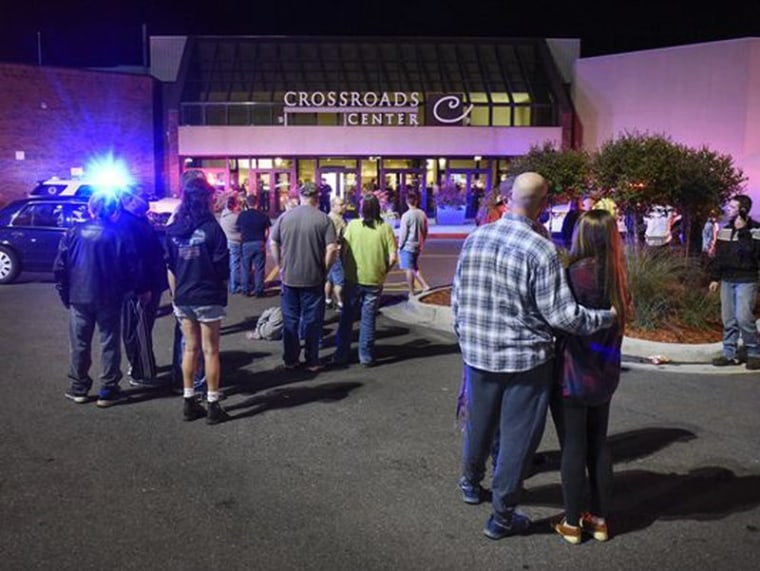 None of the 10 people wounded suffered life-threatening injuries.
While an ISIS-affiliated media outlet claimed the attacker was a "soldier" of the terror group, no evidence has emerged to suggest ISIS had a hand in planning or executing the attack.
Related: Were New York, Minnesota Attacks Open-Source Jihad?
Adan was a Somali refugee who moved to the United States when he was 3 months old, according to the Minneapolis Star-Tribune.
Community leaders and neighbors told the newspaper that he was a "quiet and studious" young man who came from a "humble and well-known local Somali family."
His soccer coach told the Star-Tribune that two nights before the attack, Adan had called to ask for weight-loss advice.
At the time of the incident, Adan was out of work after his job as a part-time security guard had ended, according to The Associated Press. The AP reported that Adan hadn't been enrolled in college since the spring semester and had only one traffic ticket on his record.
Adan's family said they were "devastated by the incomprehensible tragic event" and in "deep shock" a spokesman for his relatives told NBC station KARE.
Rick Thornton, special agent in charge for the FBI in Minnesota, told a Monday press conference that investigators would be looking at Adan's media accounts and electronic devices — such as laptops or mobile phones — in an attempt to "peel back the onion and figure out what motivated this individual to commit the horrific act."
Minnesota has the largest Somali community of anywhere in the nation. Community leaders say that census figures placing the Somali population at around 33,000 underestimate the diaspora by tens of thousands, according to the Minneapolis Star-Tribune.
Leaders of the local Somali community gave a press conference Sunday to "strongly condemn any terrorist attack" and give their condolences to the victims and their families.
"We are also concerned about the potential backlash to this community," Jaylani Hussein, executive director of the Minnesota chapter of the Council on American-Islamic Relations, told the press conference.
Authorities say Minnesota's Somalis are among the American communities most targeted by ISIS for recruitment.
In June, three men, all in their early 20s from Minneapolis' Somali community, were convicted of conspiring to commit murder in Syria on behalf of the extremist group, Reuters reported. Six others pleaded guilty to supporting ISIS and another man charged was believed to have fled to Syria.