A school cafeteria worker in Idaho says she was fired after giving a hungry middle school student a free lunch.
Dalene Bowden, a server at Irving Middle School in Pocatello, told NBC affiliate KPVI in Idaho that she gave the hot meal to a 12-year-old girl with no lunch money whom said she was hungry on Dec. 15.
"I handed her the food and said, 'Here, we'll take care of it in a minute,"' Bowden told the station. She then offered to pay the $1.70 cost of the lunch.
Instead, Bowden said, her supervisor placed her on leave — and on Monday, Bowden received a registered letter from the Pocatello/Chubbuck School District informing her she had officially been fired for theft of school property, according to the Idaho Statesman.
"My heart hurts. I truly loved my job, and I can't say that I wouldn't do it again," Bowden, who worked in the school cafeteria for three years, told the station.
Her firing has sparked outrage on social media. A petition calling for her job to be reinstated had more than 48,000 signatures as of Wednesday afternoon.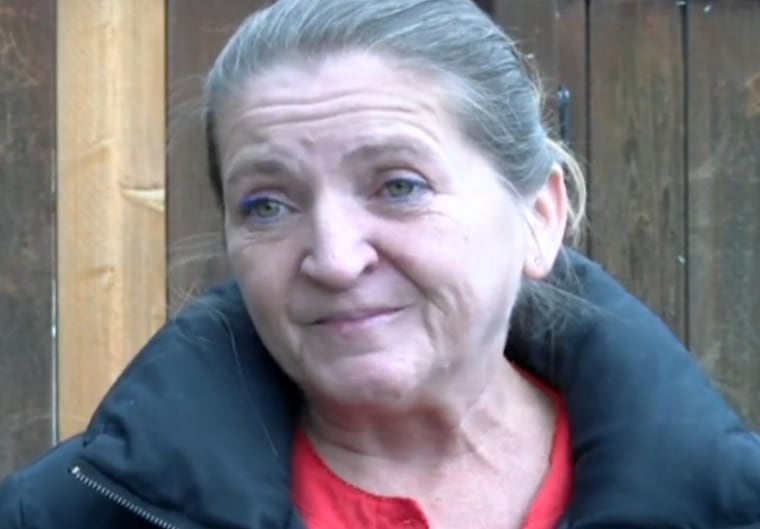 School officials did not immediately return a request for comment from NBC News. A district school board member also declined to comment to the Idaho Statesman, calling the issue a personnel matter.
A spokeswoman for the district, Shelley Allen, told the Idaho Statesman that parents are notified if students have more than an $11 unpaid balance on their account. The students are still provided with something to eat, she said, such as a peanut butter and jelly sandwich and milk.
But Bowden said if a child exceeds the $11 credit limit, workers are instructed to take their tray away and throw out the food.
Study after study has found that hungry children perform worse at school. According to the National Education Association, missing meals affect a child's academic performance and behavior in school, and hungry children are more likely to repeat a grade, be tardy for school, or miss school.
Bowden has hired an attorney, according to KPVI.