FORT WORTH, Texas — What happened in two North Texas cities just 32 miles apart was unnerving: Two white police officers. Two black people fatally shot by those officers in their homes. One officer convicted of murder, the second now charged with murder.
But the shared threads between the shooting last year of Botham Jean by former Dallas police Officer Amber Guyger and the shooting last weekend of Atatiana Jefferson by former Fort Worth police Officer Aaron Dean may end there.
For community members and activists in Dallas and Fort Worth, major cities that together anchor what is known in the state as the Metroplex, the cases are emblematic of inequality for people of color in the criminal justice system.
And while Guyger, 31, was convicted and sentenced this month to 10 years in prison by a Dallas County jury, some in Fort Worth remain cautious over how prosecutors in Tarrant County will handle the murder charge against Dean, 34.
The Tarrant County District Attorney's Office announced Friday that it intends to ask a grand jury for a murder indictment against Dean, saying in a statement, "We will prosecute this case to the fullest extent of the law."
But how the case played out in Dallas doesn't mean it will be the same in Fort Worth, said Albert Roberts, a local defense attorney.
"We're close in proximity," he said, "but light-years apart."
Dallas and Fort Worth like to emphasize their differences. Dallas has its glitzy glass skyscrapers downtown, while Fort Worth is known for its "Cowtown" culture. A view of the cities as being two sides of the same coin extends to the district attorneys: John Creuzot in Dallas County and Sharen Wilson in Tarrant County.
Download the NBC News app for breaking news and politics
Creuzot, who unseated the incumbent Republican district attorney last November, was lauded for winning a murder conviction against Guyger for Jean's killing.
In contrast, Wilson's prosecution in the case of a black woman named Crystal Mason, who was sentenced in 2018 to five years in prison after voting illegally, drew widespread criticism from across the country.
That conviction and other prosecutions by Wilson's office have ingrained perceptions by many in the black community, and some white residents, that the local justice system does not treat people of color the same.
A spokeswoman for Wilson's office declined a request for an interview.
Dean, who resigned from the Fort Worth Police Department two days after the shooting, is "probably going to get off for it," said Cory Gray, 34, a black resident of Fort Worth and pharmacy student. "Out here? Back the Blue."
Do differences make a difference?
Pamela Young, a lead organizer of the Tarrant County Coalition for Community Oversight, a group advocating for stronger police oversight, considers Dallas "newly progressive" after Creuzot took over in January.
Creuzot, who is African American, ran on a platform of ending mass incarceration.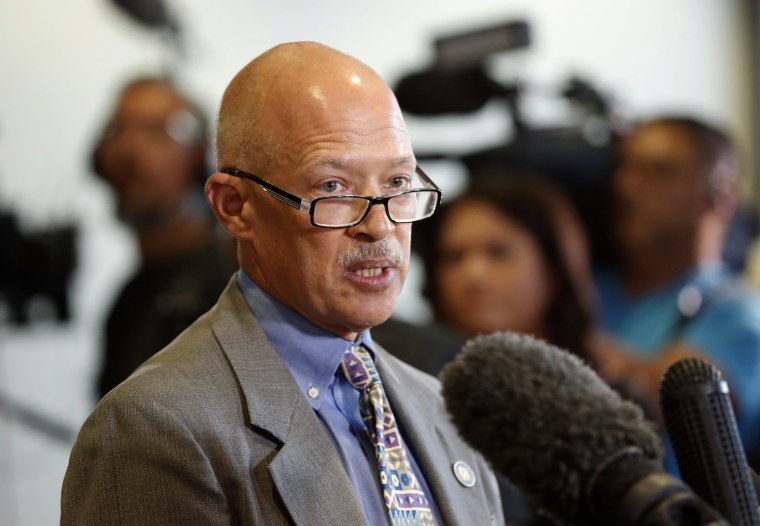 Wilson, who is white and Republican, was elected as Tarrant County's district attorney in 2014, making her the first woman to serve as its top prosecutor. She was re-elected in 2018 after a race that was the first in 12 years in which a Republican candidate faced a serious general election challenger.
Wilson is regarded as a law enforcement advocate in a county that despite its demographic shift remains a GOP stronghold.
"You can count on one hand the number of officers who have been prosecuted," said Roberts, who worked in Wilson's office and also spent time in the Dallas County District Attorney's Office. Roberts, a Democrat, challenged Wilson in the 2018 election.
Many officers involved in shootings are cleared and never arrested, he said.
The Rev. Kyev Tatum, an activist and president of the Tarrant County chapter of the Southern Christian Leadership Conference, has called for a federal investigation and monitoring of the Fort Worth Police Department. Tatum, a pastor at the New Mount Rose Baptist Church in Fort Worth, said he respects Wilson, "but sometimes political pressure will cause you to do the wrong thing when you want to do the right thing."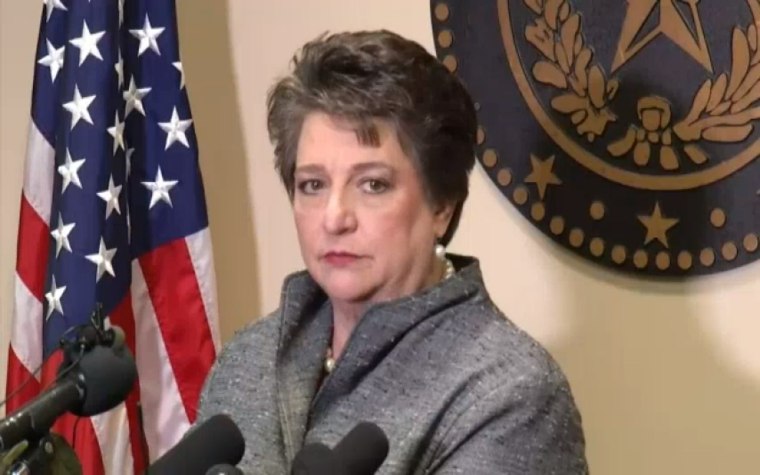 Tatum called Wilson a "fair-minded" person, and although he has disagreed with her on past issues, she "made the right choice" to pursue a murder indictment.
"I know she would not have filed murder charges if she didn't think she would win," he added.
Wilson's office faced backlash last year after a former justice of the peace, Russ Casey, who is white, received five years' probation after pleading guilty to forging signatures to get his name on an April ballot.
Wilson told The Fort Worth Star-Telegram that Mason and another woman, Rosie Ortega, a Mexican national whom Wilson successfully prosecuted on voting fraud, declined plea deals. But in the eyes of her critics, plea deals are representative of the county's racist justice system.
Mason, who had previously been convicted of tax fraud, said she was unaware that she could not vote when she cast a provisional ballot in 2016 — a vote that ended up not being counted because her name was already purged from voter rolls. Mason is appealing her conviction.
In a statement last year, Wilson shot back that Mason's defenders were trying to politicize the case.
"No one has anything to fear from our office unless the person chooses to break the law," Wilson said.
Prosecutors wield great power in the process of bringing an officer to trial and determining what charges an officer will face.
Grand juries hand up the indictments, but their decisions are based on what evidence prosecutors present, how they present it and the charges they recommend. Like police arrests, prosecutions are vulnerable to racial bias and political influence.
Faith Johnson, the Dallas district attorney when Guyger killed Jean, asked a grand jury to indict the former police officer for manslaughter. Instead, a grand jury upgraded the charge to murder, which Creuzot, as a candidate running against Johnson, had said was the more appropriate charge. Johnson was the GOP incumbent and also African American.
"The grand jury came back and said, 'Based on what you presented and told us, it looks like murder,'" said Chris Jenks, director of the criminal clinic at Southern Methodist University's Dedman School of Law in Dallas.
In Dallas County, with more than 2.6 million residents, about 42 percent of the population is Latino, 24 percent is black, 30 percent is white and about 3 percent is Asian.
Akhi Johnson, a member of the Vera Institute for Justice's Reshaping Prosecution Project, said it is trying to draw attention to systemic racial disparities to help remove bias from prosecutions. As the country grapples with mass incarceration, scrutiny has increased on prosecutions.
The Vera Institute wants prosecutors to take a broader view by examining over-policing, failure to take into account the contributions of systemic poverty and historic discrimination and racism, as well as how slavery relates to poverty.
"They should be conscious of that in decision-making and recognize who they are charging, what they are charging them with and what they are going to ultimately do with the case," Johnson said.
Jennifer Lynn Eberhardt, a professor at the department of psychology at Stanford University, has extensively studied racism in the criminal justice system, and her work has included examining the association of "criminality" with black people and the effect those perceptions have in policing and the courts.
That sort of association can be at play in police-involved shootings or cases of police brutality, and continue through the criminal justice process and decision-making by prosecutors, Johnson added.
A 'friend of law enforcement'
But Tarrant County is changing as well.
Its population of more than 2 million is 53 percent Latino, black and Asian, and the evolving minority demographics are believed to be starting to drive political change. State Democrats now see it as a battleground county.
Still, an attorney for Jefferson's family, Lee Merritt, who is one of Wilson's harshest critics, said via his Facebook page not to assume Dean will face a murder charge at a trial.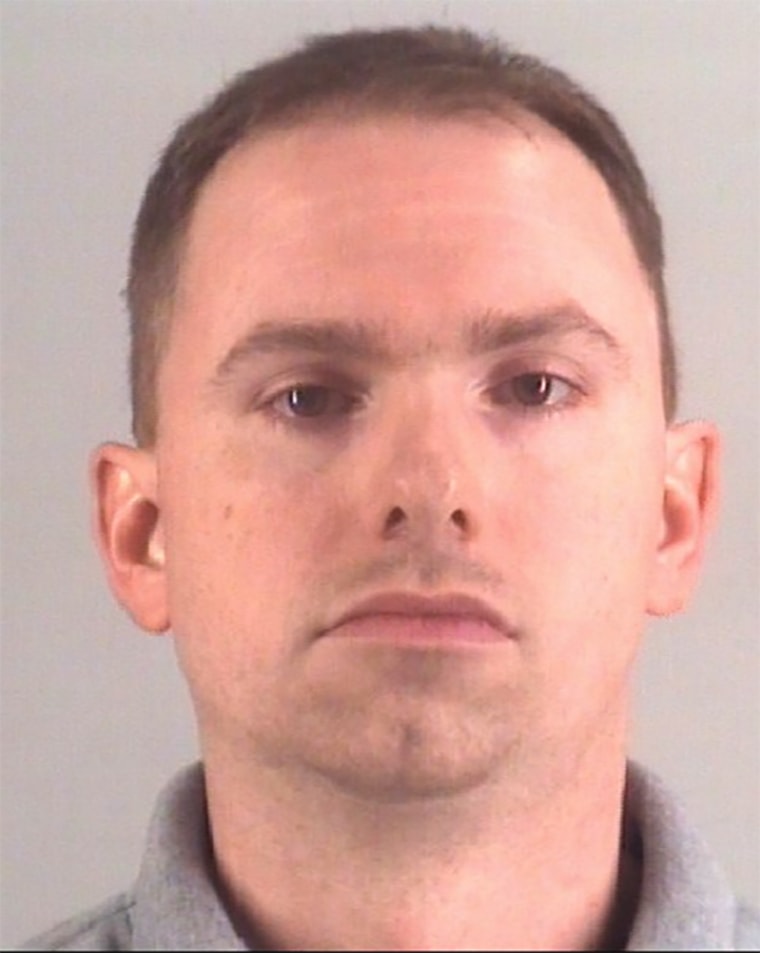 Dean and another officer were responding to a house call from a neighbor who was concerned after noticing a front door of the home Jefferson was inside was left ajar. Jefferson, a 28-year-old pre-med graduate student, was babysitting her 8-year-old nephew and playing video games. According to police and bodycam video, Dean failed to identify himself before firing a single shot into the home, striking Jefferson.
Jefferson's funeral is scheduled for Saturday afternoon.
"Anybody who's paying attention knows the Tarrant County district attorney … is a friend of law enforcement and is not a friend of those fighting against police brutality," Merritt added.
An indictment would require "vigorous prosecution" from the district attorney to get a conviction, said Merritt, who has represented several black families killed by police. Wilson's record makes some critics wary that will happen.
In 2016, a white police officer wrestled Jacqueline Craig, a black woman, to the ground and arrested her and her daughters, even though she had called police to report that a neighbor had choked her 7-year-old son.
The officer was not prosecuted. The case led the city to form a committee to review police procedures and make recommendations.
Other instances of Fort Worth officers killing or injuring black people in recent years have ended in no charges, lesser charges or a decision by the district attorney not to retry the officer.
But Jenks said such cases are challenging for police and district attorneys as well. Police must contend with life-and-death scenarios that require a use-of-force response, while district attorneys' jobs are centered around finding the truth and seeking justice, he added.
"But let's be honest, district attorneys work with police and there needs to be some baseline trust in the working relationship between police and prosecutors," he said.
'We don't feel safe'
How quickly Wilson is taking the case to a grand jury, whether the grand jury returns a murder indictment and her office's potential prosecution of the case are potential flash points for the community over racial inequality.
"We don't feel safe" was the chant from people who packed the Fort Worth City Council chambers on Tuesday night as tempers flared during protests of police conduct and what residents say is failed city oversight of the department.
The sentiment was echoed by those who live in Jefferson's Hillside Morningside neighborhood, a historic section of Fort Worth that is largely black and Latino and is home to residents of varying income levels.
In response to calls for more police oversight, Fort Worth Mayor Betsy Price outlined the city's plans this week, and said a public forum would be held at the end of the month.
"The tragic death of Ms. Jefferson has left this city broken," she said in a statement. "Some of the sentiments we heard last night — citizens don't feel safe, they are scared, tired and hopeless."
The Fort Worth Police Officers' Association acknowledged the "deep loss" after Jefferson was killed and asked the department to conduct a "thorough and transparent investigation." The union did not respond to a request for further comment.
Earlier in the week, the neighborhood where the shooting occurred was filled with furniture, remodeling supplies and old appliances sitting on the curb awaiting trash pickup. Resident Dianne Boone, 65, said those were supposed to have been removed a week earlier.
"It's always like that," sighed Boone, who has lived in the city for 60 years.
Sitting on an antique metal swing bench on her porch, Boone spoke of the long plight of black Americans, how her mother went hungry as a young girl and tore up her hands picking cotton.
"They didn't care nothing about us then," she said. "They don't care nothing about us now."
Suzanne Gamboa reported from Fort Worth, and Erik Ortiz from New York.