Dallas police said Friday they are seeking a warrant for manslaughter against one of their own after an off-duty officer entered the wrong apartment in her building and killed a man who was inside.
Police Chief Reneé Hall said a blood sample was drawn at her request to test the officer's drug and alcohol levels and "we are in the process of obtaining a warrant based on the circumstances."
She said at a news conference that the Texas Rangers were launching an independent investigation.
Investigators are "working as vigorously and meticulously as we can to ensure the integrity of this case and ensure the integrity of the department is upheld," Hall said. The officer was off-duty at the time of the shooting and Hall said her name would be released if she's officially charged.
Further details surrounding the death of Botham Shem Jean, a 26-year-old native of the Caribbean island of St. Lucia, were not immediately provided. Hall did not say why the officer opened fire and declined to discuss what she may have been doing before she returned home after working a full shift Thursday.
Jean's mother, Allie Jean, who lives in St. Lucia and has been visiting with a daughter this week in Brooklyn, New York, said that she wants to forgive the officer and has a question for her: Why?
"She took away my heart, she took away my soul, she took away everything," she said. "He didn't deserve to die like that."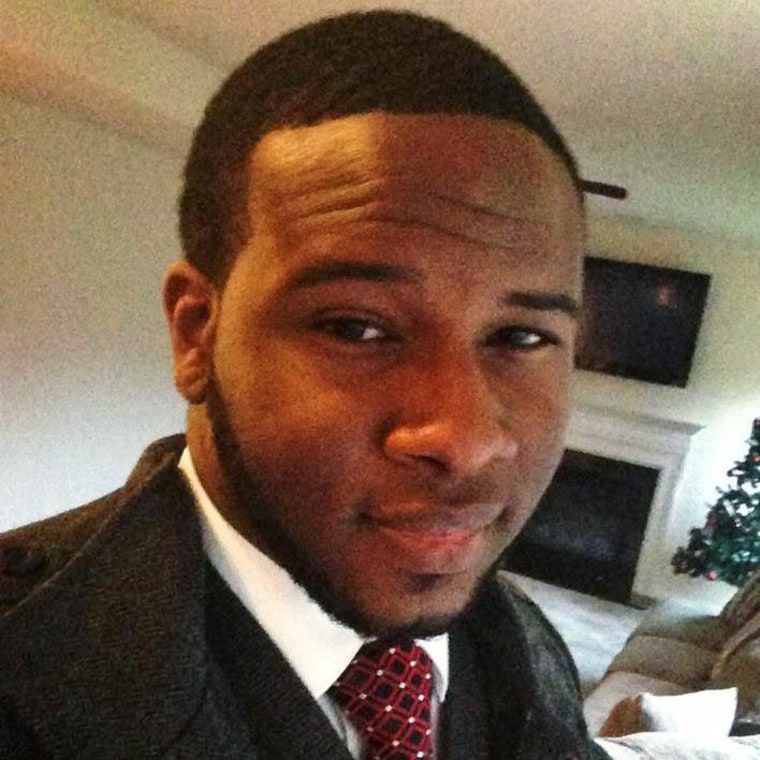 Dallas police in a statement said that preliminary information suggests the officer involved called 911, and told responding officers that "she entered the victim's apartment believing that it was her own."
The incident began just before 10 p.m. CT (11 p.m. ET) at the South Side Flats, an upscale apartment complex directly south of Dallas' downtown.
During the encounter, the officer was in full uniform and "fired her weapon striking the victim," police said.
Jean was taken to the hospital and died. The Dallas County Medical Examiner later released his identity.
At a news conference early Friday, Dallas police Sgt. Warren Mitchell said they had yet to interview the officer and would not speculate as to whether she mistakenly entered another apartment and believed the man already inside was an intruder.
"We still have a lot to do in this investigation," Mitchell added.
Allie Jean said her son lived in a gated apartment complex and had no reason not to trust anyone who was at his door.
"He's that kind of person," she said.
But she questioned how the situation could have escalated to her son's shooting.
"Somebody has to be crazy not to realize that they walked into the wrong apartment," Allie Jean said. "He's a bachelor. Things are different inside."
"And if you try your key and it doesn't work, that should make you realize you're at the wrong apartment," she added. "Every door for each apartment is also numbered."
Allie Jean said she would speak with her son daily, usually before 10 p.m., but thought he might be out after she didn't hear from him.
She remembered her son, who was nicknamed Bo, as a top student who loved serving as a song leader in church and leading worship.
He attended Harding University, a private Christian institution in Arkansas, and was a member of the Good News Singers and campus ministry.
"I don't think there was a student on campus who didn't know Botham," said Landis Tindell, who knew him as a resident adviser. "He was always friendly, always smiling, and just all around a great person."
After Jean graduated in 2016, he remained in the U.S. with an internship at PricewaterhouseCoopers in Dallas, his mother said. The company said he was an associate in its risk assurance department.
"We were very, very close," Allie Jean added. "We would talk about everything, about politics. Botham loved everyone, and everyone loved him."
His sister, Allisa Charles-Findley, wrote on Facebook that she was thinking about what to get Jean for his 27th birthday later this month, but "now I have to go pick out your casket."
"My brother is my best friend," she told NBC News. "My heart is broken beyond repair."
CORRECTION (Sept. 7, 2018, 3:52 p.m. ET): An earlier version of this article misstated where the mother of the victim was when she was interviewed by phone. Allie Jean was in Brooklyn, New York, not St. Lucia.