Dallas police on Saturday identified the officer who is believed to have entered the wrong apartment and fatally shot the resident there, but said the Texas Rangers have decided to postpone a decision to pursue any arrest warrant.
Officer Amber Guyger, who has been on the force for four years, allegedly went into the wrong apartment in her building Thursday and fatally shot Botham Shem Jean, a 26-year-old native of the Caribbean island of St. Lucia.
Dallas Police Chief Reneé Hall said Friday that the department was in the process of obtaining a warrant for manslaughter, but the investigation was turned over to the Texas Rangers.
Police said Saturday that the Texas Rangers "made the decision to postpone pursuing a warrant, until they could follow up on information that they received from the interview with the officer."
Meanwhile, an attorney representing Jean's family said on Saturday that from everything they have heard, there is evidence for at least a charge of manslaughter. The family wants the officer treated like any other person accused of a crime, with a warrant issued and an arrest made, he said.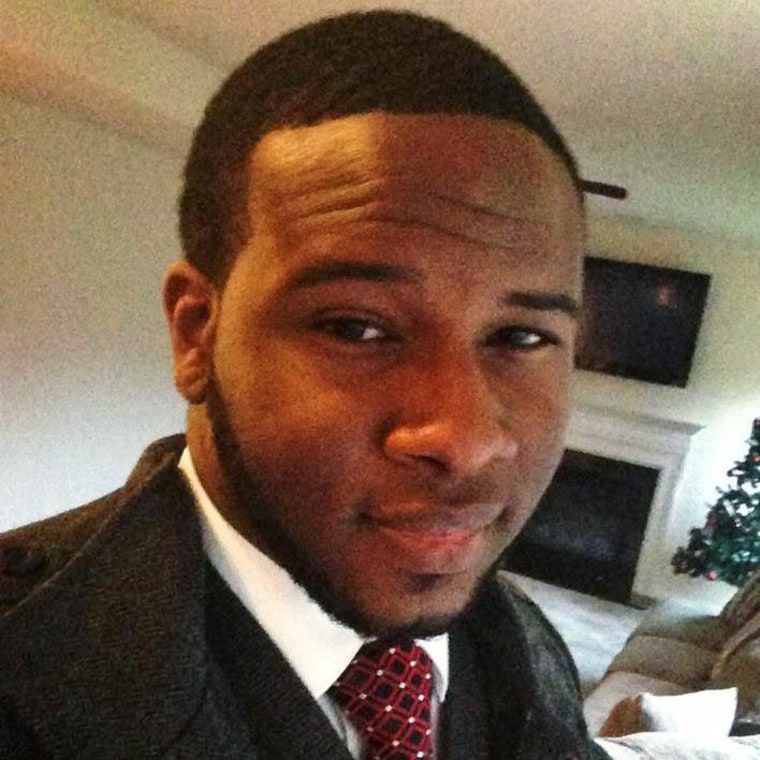 "If there is probable cause that a crime has been committed in this jurisdiction, it is incumbent upon law enforcement, and in particular the district attorney's office, to issue a warrant for the arrest of the officer involved," an attorney for the family, Lee Merritt, said after a vigil at Dallas West Church of Christ.
"We're calling on the Rangers and on the district attorney's office at this time to make that happen, and swiftly," he said.
The shooting just before 10 p.m. local time (11 p.m. ET) at the South Side Flats, an upscale apartment building south of Dallas' downtown, occurred when the officer, now identified as Guyger, was off-duty, police said.
Police said in a statement Friday that the officer "returned to what she believed to be her apartment after her shift ended," and that "she was still in uniform when she encountered Mr. Botham Shem Jean inside the apartment."
Police said it wasn't clear what interaction occurred between the officer and the victim, but at one point the officer fired her weapon and struck Jean. The officer then called 911, and firefighters transported Jean to a hospital where he died.
A blood sample was drawn from the officer to test for any alcohol or drugs, Hall has said.
"The Texas Rangers will take the appropriate time to review the vast amount of evidence and information secured by Dallas Police Department investigators, Dallas police said in Saturday's statement. "This will allow them to be thorough in their decision as to how to move forward."
Jean's mother, Allie Jean, who lives in St. Lucia, said on Friday that said she wants to know why the officer shot her son.
"She took away my heart, she took away my soul, she took away everything," she said Friday. "He didn't deserve to die like that."
"On behalf of the Dallas Police Department, we are continuing to pray for Mr. Jean's family, and ask that the community remain patient as this investigation is conducted," Hall said in a statement.
Jean attended Harding University, a private Christian institution in Arkansas, and was a member of the Good News Singers and campus ministry. He worked for PricewaterhouseCoopers as an associate in its risk assurance department, the company said.
Guyger also shot a person in May 2017 during what police described as a fight in which a man allegedly got control of an officer's Taser stun gun, Dallas police said at the time. The man who was shot survived.
Officers were there on the morning of May 12, 2017, to follow up on a report that a woman who was wanted by police was in a car with two other men, and during questioning the man who Guyger shot got out of the car and allegedly "engaged in a physical confrontation" with officers and was able to get ahold of the stun gun, police said.
In February the man who was shot in that incident reached a plea agreement on a charge of taking an officer's weapon and was sentenced to two years in prison, the Dallas Morning news reported.