A series of alleged crimes that has shaken the Dallas Zoo in recent weeks has left the industry baffled.
"I don't know of a zoo that has been subjected to this kind of weirdness," said Michael Renner, a professor of biology and psychology at Drake University in Iowa and the coordinator of its zoo and conservation science program.
"People are pretty much dumbfounded," he said. "They're grasping for a pattern that will lead them to an explanation."
The events began on Jan. 13, when a clouded leopard was reported missing from its habitat. In the days and weeks that followed, a breach was found in the langur monkey enclosure, an endangered vulture was found dead and two emperor tamarin monkeys were allegedly stolen.
Tom Schmid, CEO and president of the Columbus Zoo and Aquarium, said he hadn't seen anything like it.
"It's unexplainable," he said. "I can't think of a situation like this in my 20-plus years in the field."
More on the mysterious episodes at the Dallas Zoo
As they struggle with how to make sense of it, the Dallas Zoo is promising "significant changes" to the facility's security to keep anything of the sort from ever happening again.
Authorities on Friday linked a 24-year-old zoo visitor to three of the cases, including the alleged stealing of the pair of emperor tamarin monkeys. Davion Irvin was arrested Thursday and on charges of burglary and cruelty to animals.
Bella and Finn, the tamarins, were found unharmed in the closet of a vacant home Tuesday.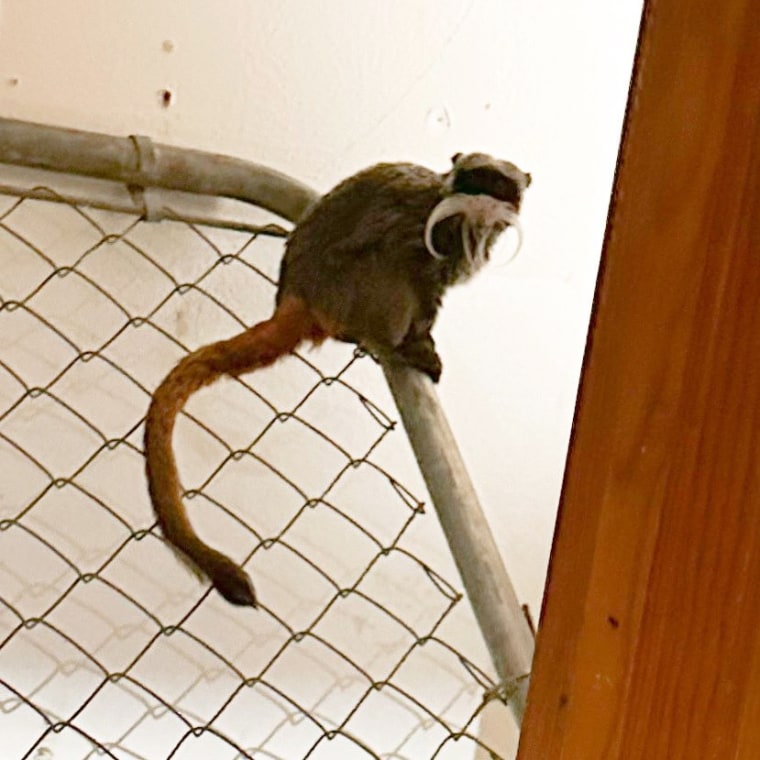 Irvin also faces a burglary charge in connection with the escape of Nova, the clouded leopard, the Dallas Police Department said. Irvin is "linked" to the incident involving the langur monkeys but has not been charged in that case.
Neither the leopard, Nova, nor the langurs were injured.
Irvin has also not been accused in the Jan. 21 death of Pin, a 35-year-old lappet faced vulture who was found with what zoo officials described as an "unusual wound."
Dallas police spokeswoman Kristin Lowman told reporters Friday that more charges were possible.
Authorities have not determined a motive, but Lowman said investigators believe Irvin was planning another crime before his arrest. A Dallas World Aquarium employee alerted authorities to Irvin after the Police Department released a photo of a person they wanted to speak with in connection with the missing animals. Irvin questioned an employee about "means and ways to catch animals," according to a police affidavit supporting his arrest warrant.
Irvin had not worked or volunteered for Dallas Zoo but had access as a guest, Dallas Zoo President and CEO Gregg Hudson said Friday.
"It's been an unbelievable three weeks for all of us here at the zoo," Hudson told reporters. "It's unprecedented what's happened here."
Three cuts, three habitats
When things go wrong at zoos, Schmid said, the incidents are usually isolated and likely involve someone trying to take an animal home or gain access to a habitat.
"That's not terribly uncommon," Schmid said. "The fact that they've had multiple events makes this all the more disturbing."  
Officials in Dallas have offered few details about the incidents, though a common thread among three of them — the leopard, the tamarin monkeys and langur monkeys — were cuts found in the wire mesh habitats that house the animals. Authorities said they appeared intentional.
Pin lived in an open-air habitat, a zoo spokeswoman said. The endangered vulture's cause of death has not yet been determined.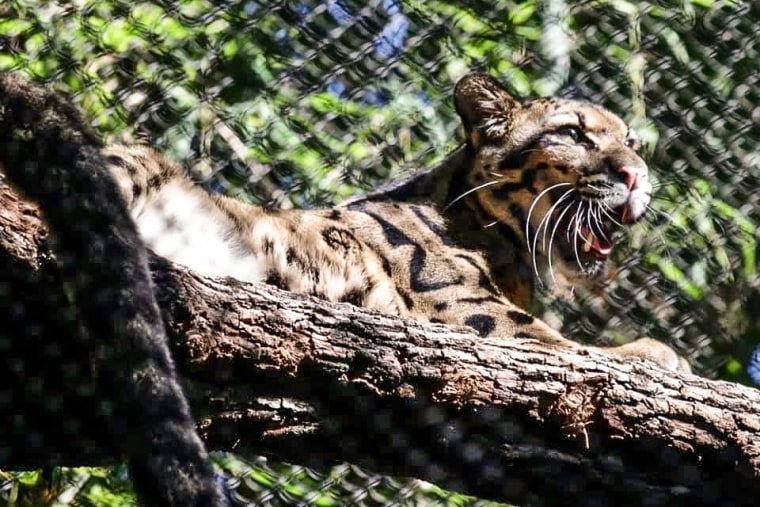 Authorities have not said what kind of tool was used to cut the wire mesh. Pat Janikowski, a longtime zoo designer and principal of PJA Architects, said the mesh typically has multiple strands of stainless steel braided into a rope and woven together.
"It's really strong," he said. "It's strong enough that a gorilla can charge it and pull it and not break it."
Sean Stoddard, whose company, A Thru Z Consulting and Distributing, supplies the mesh to the industry and has worked with Dallas Zoo for more than two decades, said that to create a breach large enough for an animal to fit through the suspect likely used bolt or cable cutters.
Zoo routines
Authorities haven't said at what time the tool may have been used. In two cases — the leopard and the tamarins — the zoo said staff discovered the animals were missing in the morning.
Joey Mazzola, who said he worked as a marine biologist at the zoo between 2013 and 2017, said employees likely discovered the monkeys and leopard had disappeared while doing animal counts, as they do every morning and night.
Both animals were accounted for the night before, zoo spokeswoman Kari Streiber said. Nova escaped from the public section of her habitat, where she lives with her sister, Luna. Streiber said it isn't clear when Nova got out.
The tamarins disappeared from a holding space next to their habitat, Streiber said. Mazzola compared such spaces to backyards: areas likely hidden from visitors and separate from the animals' public habitat and the place where they stay at night.
It isn't clear how Irvin allegedly got access to the space. Lowman, the police spokeswoman, said authorities were aware of how Irvin allegedly got the tamarins out, but she declined comment, citing the ongoing investigation, as did Streiber.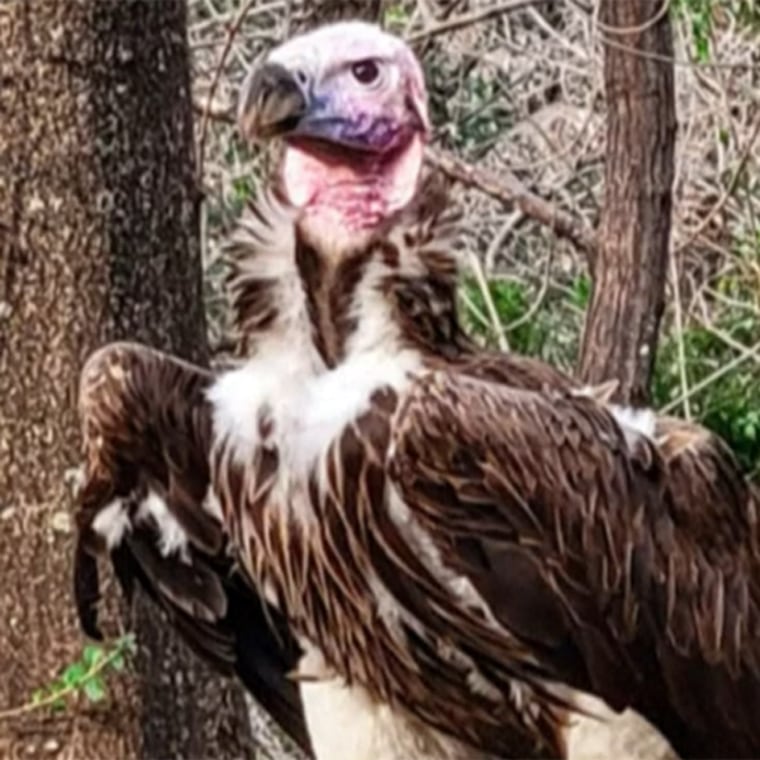 More cameras, more guards
Hudson said the zoo is introducing security measures to ensure "things like this do not happen again."
It's added cameras — including towers on loan from the Dallas Police Department — and more overnight guards to monitor the 106-acre grounds. Streiber said staff members were limiting overnight outdoor access for some animals.
"Securing a zoo is a unique challenge that requires specific needs because of the environment," the zoo said in a statement Wednesday. "There is often extensive tree canopy, expansive habitats and behind-scenes-areas to monitor, and heavy traffic from guests, contractors and staff."  
Zoo officials are discussing more changes with security experts, Streiber said.
It isn't clear if metal detectors are on the table. Like most U.S. zoos, Dallas doesn't have them, and Streiber said she didn't know if they're under consideration.
More facilities are considering the systems, Schmid said, and Columbus Zoo is installing them to protect against incidents like mass shootings.
The events in Dallas will likely prompt officials at the more than 200 accredited zoos across the United States to examine "what they're doing," he said.
Schmid wasn't sure how that may shake up the Columbus Zoo's approach to security, but he said there have been several discussions already about animal care and safety.
Renner, of Drake University, hopes the new emphasis on safety and security in Dallas doesn't diminish the zoo's mission of creating meaningful interactions between its animals and visitors.
"There might be a strategic approach that would improve security without paralyzing the zoo or ruining the visitors' experience," he said. "I hope that's what they're doing."