New York divorce lawyer extraordinaire Raoul Felder, who handled the celebrity splits of everybody from Rudy Giuliani to Christie Brinkley's third husband, kept a pistol in the desk drawer of his Manhattan office for many years.
His reasoning was simple: "Everybody hates divorce lawyers, sometimes even their own clients," he said.
That animosity was on display earlier this week when police said an Arizona man — upset over his divorce nearly a decade earlier — went on a killing spree that left seven people dead, including himself.
Dwight Lamon Jones did not kill his ex-wife's lawyer Elizabeth Feldman, but police said he took the lives of two paralegals who worked for her and a prominent forensic psychiatrist who had also worked for Feldman.
"What happened in Arizona was crazy, but not surprising," said Felder.
Divorces bring out the worst in people, he said. And practitioners of the delicate art of putting marriages asunder often find themselves trying to calm people down who are angry about having to pay alimony or child support — not to mention legal fees.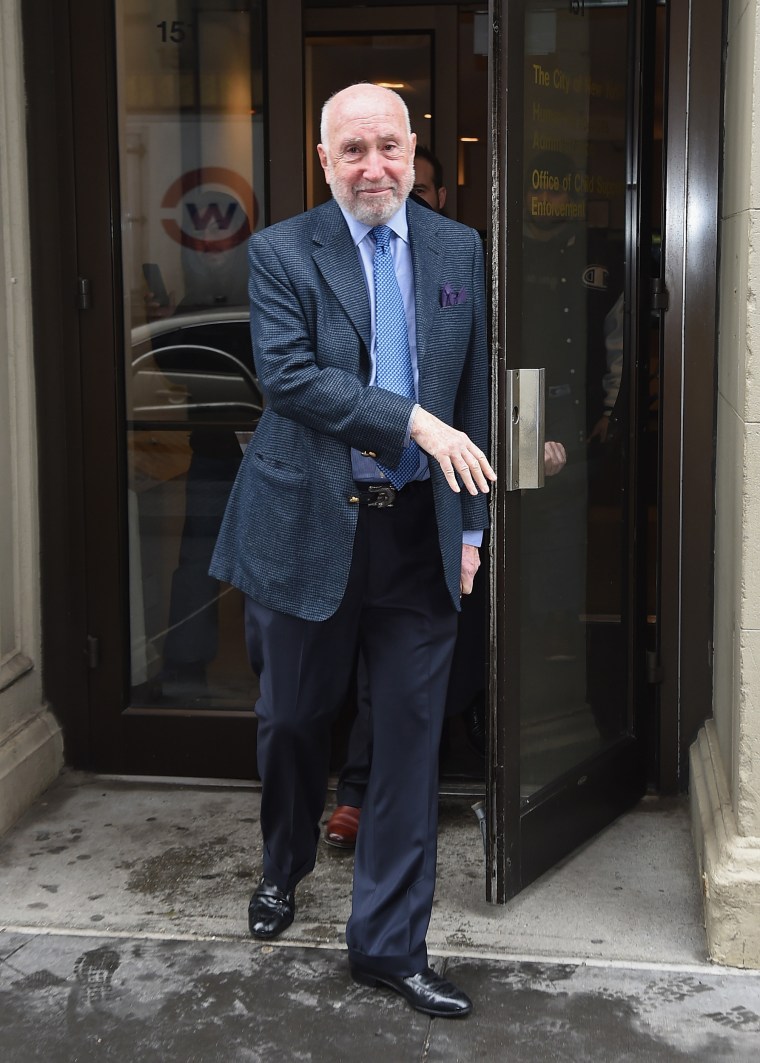 "You can sense a crackpot," Felder said. "The only time I ever took the gun out wasn't in the office, it was when my wife was at a show on Broadway and I parked my car on Eighth Avenue and saw these two guys coming toward me. I moved my gun over from one side of my belt to the other and made sure they saw it …The best gunfight is the one you avoid."
But bitterness and strife are baked into the business and it's the rare divorce lawyer who hasn't felt blowback at times from unhappy clients or angry opposing spouses, said Madeline Mary Marzano-Lesnevich, who is president of the American Academy of Matrimonial Lawyers.
"In one case I was recently involved in, the mediator confided in me that one of the parties involved was asking how to get even," she said. "You know it happens, but we only hear about it when it reaches the level of Arizona. It's probably out there a lot more than the world recognizes."
Lawyering is not nearly as deadly as other jobs on the federal Bureau of Labor Statistics list of most dangerous professions like logger, commercial fisherman, aircraft pilot or roofer.
But a quick scan of recent headlines reveals that being a divorce lawyer can also be a deadly profession: Last year, a Wisconsin divorce lawyer named Sara Quirt Sann was shot and killed in her office by her client's estranged husband.
Also last year, Oklahoma divorce lawyer Bryan Young was killed by the estranged husband of a woman he was representing, Cayann Patterson. The suspect, police said, kicked in the door of Young's house and shot him repeatedly. He also killed Patterson at her home.
Back in 2011, California divorce attorney Judith Leslie Soley and her client Sandra Williamson were fatally shot during a recess from the court proceedings by Williamson's husband, who then killed himself.
In one of the best known cases of this kind, an Illinois man named Kelly Lee McGinnis gunned down his wife's divorce attorney, Thomas Meyer, in 1996 and then eluded the police for 87 days.
While on the run, McGinnis wrote a series of letters in which he accused Meyer of failing to protect his kids from an unjust court system. He died in prison in January.
The American Bar Association does not keep track of attacks or threats on divorce or any other kinds of lawyers. But Jenna Greene, then at the National Law Journal, reported in 2013 that a State Bar of Nevada survey of lawyers a year earlier found that 40 percent had been threatened or assaulted at least once
"The incidents described included stalking, dead animals left on doorsteps, slashed tires and broken windows," Greene reported. "Eight percent of respondents said they had been physically assaulted."
Many lawyers have put a premium on security ever since the 1993 massacre of eight people at the Petti & Martin law firm in San Francisco by a lawyer-hating gunman.
"In our former offices, we had, next to our desks, a panic button," said Marzano-Lesnevich, who practices in New Jersey. "But even that's not good enough when police are 10 minutes away."
Moving to even more secure facilities isn't a guarantee that lawyers will be safer, she said.
"One of our attorneys was representing a client and decided we could no longer represent her," Marzano-Lesnevich recalled. "Within two hours of the court relieving us of the responsibility of representing her, the tires of this attorney's car were all slashed. And this was in a secure parking lot."
Another colleague survived being run over by the husband of the woman he was representing in a divorce case, she said.
"This kind of thing probably happens more frequently than people are aware of," said Marzano-Lesnevich.
CORRECTION (June 11, 2018, 10:06 a.m. ET): An earlier version of this article misidentified one of Raoul Felder's clients. Felder represented Richard Taubman, Christie Brinkley's ex-husband; he did not represent Brinkley, though Felder's website said he did. Felder said he would correct the client list on his website.