A man whose lungs are 90 percent covered in tumors has one dying wish. He wants see the next installment of "Star Wars" before cancer claims his life.
Daniel Fleetwood, 32, of Spring, Texas, was diagnosed with spindle cell sarcoma, a rare connective tissue cancer, two years ago. The disease spread — and on Sept. 2, his oncologist gave him one to two months to live, his wife, Ashley Fleetwood, told NBC News.
Two months and a day later, Fleetwood, a die-hard "Star Wars" fan, has exceeded doctors' expectations. But a scan at his home hospice Monday revealed tumors had spread to nearly cover his lungs, Ashley said. That means he likely won't be around when "The Force Awakens" is released in theaters nationwide on Dec. 18.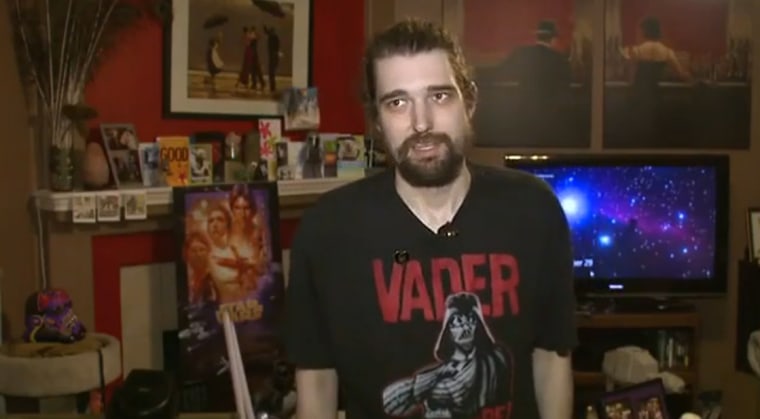 The couple hopes Walt Disney Studios, the company behind the movie, might do an early screening for Fleetwood.
"His dad got him into 'Star Wars' when he was eight or nine years old. He instantly fell in love with 'Star Wars' and it just grew from there," Ashley, 29, told NBC News, adding that Fleetwood dressed up and camped out for all the previous "Star Wars" movies because he wanted to be the first ticket-holder.
Fleetwood's wish to see "The Force Awakens" has garnered more attention than he and his wife ever could have imagined. What started as a single post on Ashley's Facebook page grew into a campaign on Twitter under the hashtag "#ForceForDaniel."
"Star Wars" actors Mark Hamill, John Boyega, and Carrie Fisher have all retweeted it.
"I can't wrap my head around it," Ashley told NBC News. "It's kind of a good thing, because if there wasn't this attention, I think I would have a lot more negativity and sadness. And this is at least providing us with something to still be hopeful for when there's not much else to be hopeful for."
But the couple has not heard back from Walt Disney Studios, which also did not return an inquiry from NBC News.
Fleetwood, who worked as a mental health counselor before he got sick, is heavily medicated to control his pain and was unable to talk to NBC News on Tuesday. But he spoke to NBC affiliate KPRC in Houston last week.
"I really don't think that I'm gonna make it," he said. "Please do what you can. Help me."
Monday's news about the tumors spreading was "rough," Ashley said.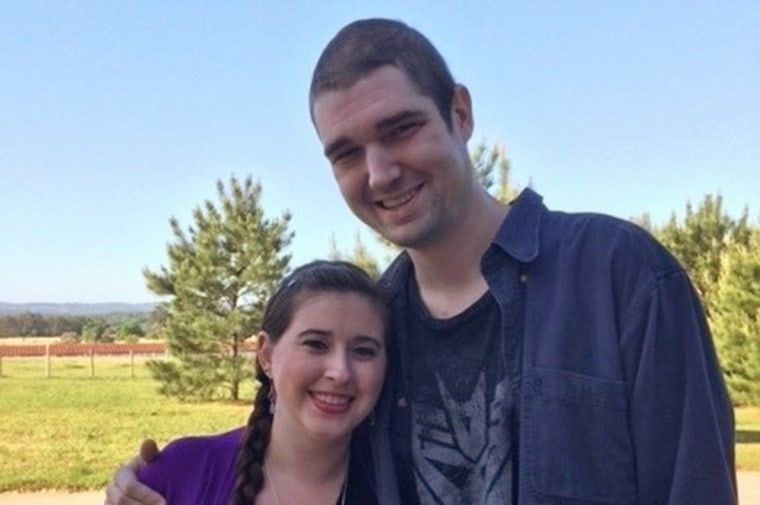 "I could kind of see it in his eyes. The spark just went out," she said. "But then throughout the day, we were just getting phone calls and messages and so much support from people all around the world."
While the #ForceForDaniel campaign has lifted Fleetwood's spirits, "I don't want him holding on [just for the movie] and being in so much pain," Ashley said. "He hurts a lot. If he's not hurting, he's sleeping."
The support has been overwhelming, she added.
"Even if we don't get to see the movie, for me, personally, just everyone caring so much, it matters so much," she said.