New York City grand jurors on Wednesday indicted Daniel Penny in the death of fellow subway rider Jordan Neely, according to two sources familiar with the matter.
Penny, a 24-year-old Marine veteran, was indicted on a second-degree manslaughter charge in the May 1 chokehold death with the homeless Neely, the sources said. A representative for Manhattan District Attorney Alvin Bragg declined to comment to NBC News.
The death last month has been a lightning rod on issues of mental health, crime and race.
Lawyers for Neely's family said in a statement that the indictment signaled "the right result for the wrong he committed" during the confrontation on an F train in Manhattan.
"Daniel Penny did not have the right to be the judge, jury and executioner," the statement said.
Lawyers for Penny said the standard of evidence for a grand jury is "very low and there has been no finding of wrongdoing. We're confident that when a trial jury is tasked with weighing the evidence, they will find Daniel Penny's actions on that train were fully justified."
Penny and Neely were on the subway car when Neely began engaging in "somewhat aggressive speech," witness Juan Alberto Vasquez has told NBC New York.
Neely told passengers that "he was hungry, he was thirsty, that he didn't care about anything, he didn't care about going to jail, he didn't care that he gets a big life sentence," Vasquez said.
Vasquez recorded a portion of the confrontation that appeared to show Penny putting Neely in a chokehold on the train's floor.
Neely was a known subway busker who often performed as Michael Jackson.
He was unconscious when first responders reached him at the Broadway-Lafayette Street/Bleecker Street Station, before he was pronounced dead at a hospital, authorities have said.
The city's medical examiner said Neely died from "compression of neck (chokehold)" and declared his manner of death a homicide —  a routine term used by coroners and medical examiners to mean death caused by another person, but not a finding of criminal culpability.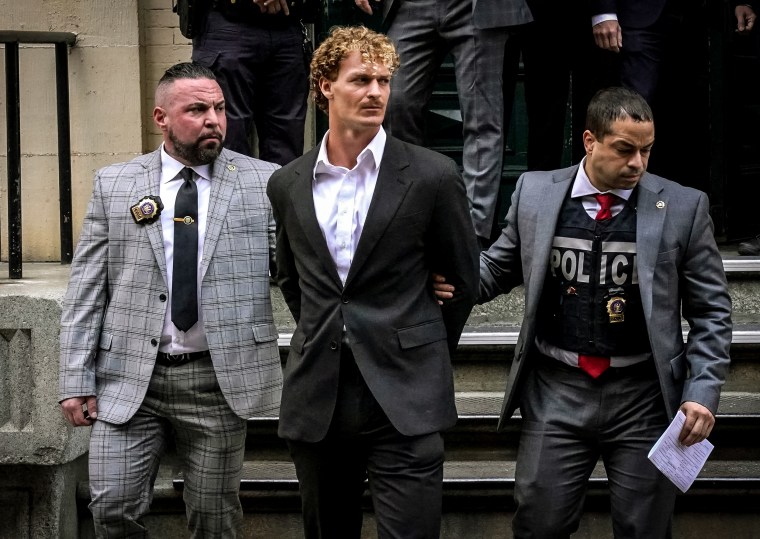 Neely struggled with mental health for years, his family said, particularly in the years since his mother was murdered in 2007.
Penny, who is white, said he acted to protect himself and other passengers when he confronted Neely, who was Black.
"I didn't see a Black man threatening passengers. I saw a man threatening passengers," Penny said in a videotaped statement on Sunday.
The incident evoked memories of the 1984 shooting of four Black teenagers on a New York City subway by Bernhard Goetz, a white man who feared he was being mugged.
Dubbed "The Subway Vigilante," Goetz was acquitted of attempted murder and assault and convicted on a weapons charge that landed him behind bars for eight months.