Daniel Penny, the Marine veteran who is charged with manslaughter after he was seen on video putting a Black man in a fatal chokehold, said the encounter with Jordan Neely was not motivated by race and he is not a white supremacist.
Penny spoke to the New York Post on Saturday about the May 1 incident, which was partly captured on cellphone video on a northbound F Train and showed Penny on the ground holding Neely, 30, in a chokehold.
"This had nothing to do with race," said Penny, 24, while speaking to the newspaper at Argyle Park in Babylon on Long Island.
"I judge a person based on their character. I'm not a white supremacist," he added.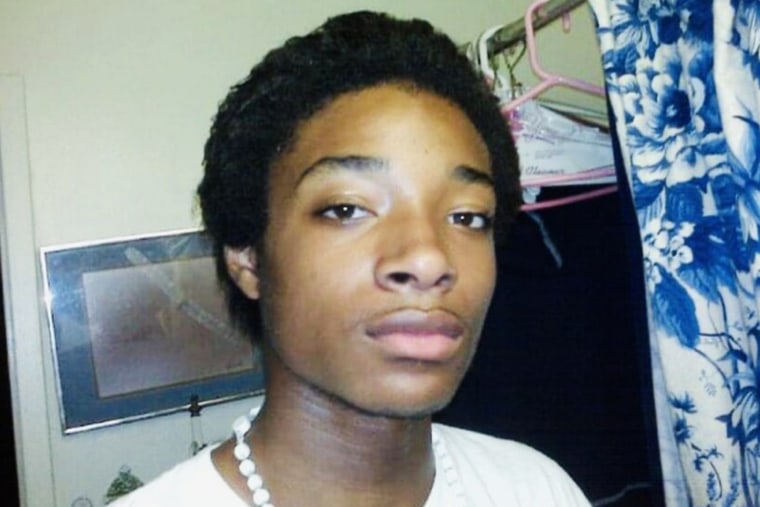 Penny continued: "I mean, it's, it's a little bit comical. Everybody who's ever met me can tell you, I love all people, I love all cultures. You can tell by my past and all my travels and adventures around the world. I was actually planning a road trip through Africa before this happened."
Donte Mills, an attorney representing Neely's family, said in a statement in response to Penny's comments: "This is an advertisement to soften the public's view of Daniel Penny who choked Jordan Neely to death. We never called him a white supremacist, we called him a killer."
"We don't care how many vacations he's been on. We want to know why he didn't let go of that chokehold until Jordan was dead," the attorney added.
Mills also noted there were witnesses who pleaded with Penny to let go of Neely.
Neely's death sparked a national debate, with people denouncing vigilantism and some politicians demanding officials do more to address homelessness, mental health and violence on subways. Neely suffered from mental illness as a result of his mother's murder, Mills said.
Penny was arraigned May 12 on a second-degree manslaughter charge that Neely's family suggested was too lenient.
Bail was set at $100,000. Penny put up $6,000 and his parents guaranteed the entire bond. He was freed pending trial.
On his way out, Penny was surrounded by his defense team and detectives, and several people reached to shake his hand.
Right-wing political figures and groups have compared Penny to a good Samaritan who rescued the public from danger, with Republican presidential candidate Nikki Haley calling on New York Gov. Kathy Hochul to pardon him and Rep. Marjorie Taylor Greene, R-Ga., tweeting that Penny "is a hero."
She added that Neely "was a violent criminal who should have been behind bars," though he never got physical with anyone on the train before he was placed in the chokehold.
Neely was unconscious when officers arrived and pronounced dead at the hospital, police said. The city medical examiner's office said he died of "compression of neck (chokehold)" and that the manner was homicide.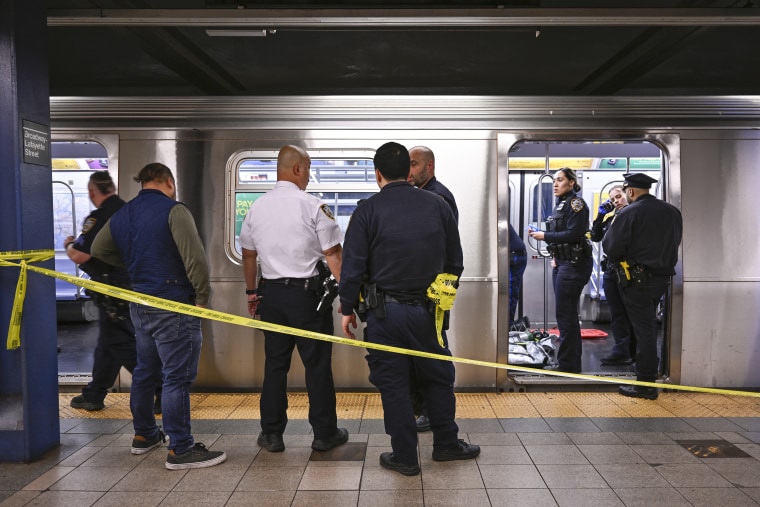 Juan Alberto Vazquez, a witness who filmed the cellphone footage, told NBC New York that Neely got on the train and "began to say a somewhat aggressive speech, saying he was hungry, he was thirsty, that he didn't care about anything, he didn't care about going to jail, he didn't care that he gets a big life sentence." Neely was homeless and described as a subway busker who performed as Michael Jackson.
Neely was held in the chokehold for about 15 minutes, Vazquez said. The video shows two other subway riders appearing to help restrain him.
Penny's attorneys have said that Neely was "aggressively threatening" passengers, adding their client never intended to harm him. Neely's family, however, rejected that account.