/ Source: Associated Press
Last year's fatal shooting of a Texas man by Arizona police was caught on body-camera video and showed him sobbing with his hands up, begging for his life in his final moments.
Jurors who watched the full video showing Daniel Shaver's death agreed Thursday to acquit former Mesa officer Philip Mitchell Brailsford of murder, ending an emotional six-week trial. Brailsford faced as many as 25 years in prison for the second-degree murder charge.
Brailsford's attorney, Michael Piccarreta, put an arm around his client after the verdict was read.
"There are no winners in this case," Piccarreta said, "but Mitch Brailsford had to make a split-second decision on a situation that he was trained to recognize as someone drawing a weapon and had one second to react."
Laney Sweet, Shaver's widow, shook her head "no" after the decision was read and later declined to answer questions, reported The Associated Press. She and Shaver's parents have filed wrongful-death lawsuits against the city of Mesa.
Mark Geragos, an attorney representing the Shaver family, called the shooting an "execution" and said the "justice system miserably failed," reported The Arizona Republic.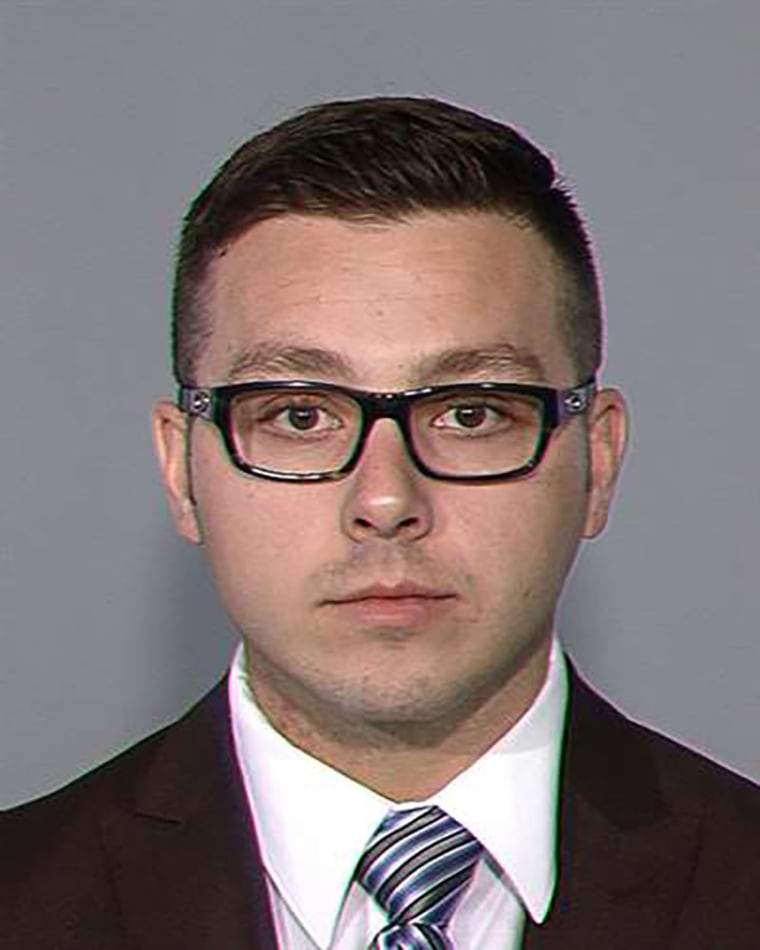 At the heart of the prosecution's case was the shaky bodycam footage taken at a Mesa hotel on the night of Jan. 18, 2016. Shaver, 26, a pest-control worker, was in Mesa on business and was with acquaintances at his room.
According to the prosecution, Shaver showed them an air rifle used to exterminate birds and at one point waved it outside of his fifth-floor window — prompting a witness to notify the hotel front desk, which led to police to being called. Police said he had been drinking at the time.
Related: It's very difficult to convict officers in police shootings, experts say
When officers got there, they ordered Shaver out of his room and to lie face-down in a hallway and refrain from making sudden movements — or risk being shot.
"Listen to my instructions or it's going to become very uncomfortable for you," one of the officers shouted.
"Please do not shoot me," Shaver said before he was ordered to crawl toward officers. As he inched forward, he reached toward the waistband of his shorts.
That action led Brailsford to fire his rifle, he said, because he believed Shaver was grabbing for a handgun.
While no gun was found on Shaver's body, two pellet rifles related to his pest-control job were discovered in his room.
The detective investigating the shooting agreed Shaver's movement was similar to reaching for a pistol, but has said it also looked as though Shaver was pulling up his loose-fitting basketball shorts that had fallen down as he was ordered to crawl.
The investigator noted he did not see anything that would have prevented officers from simply handcuffing Shaver as he was on the floor.
During his trial testimony, Brailsford, 27, told jurors that he was terrified for the safety of officers and a woman who were in the hallway. He also said he felt "incredibly sad" for Shaver.
Brailsford served as a Mesa officer for about two years before he was fired two months after the shooting for violations of departmental policy, including unsatisfactory performance.