AUSTIN, Texas — With parents who met while serving in the U.S. Marine Corps, Hannah Ferguson seemed destined for a life in uniform.
Instead, the girl from rural Texas ended up as a model who is one of the featured rookies in the iconic Sports Illustrated swimsuit issue that will be released on Tuesday.
"My Dad has Sports Illustrated calendars in his shop. I would always flip through them and look at them and daydream about one day being able to do that. I never thought it would come true," she told Reuters in a telephone interview.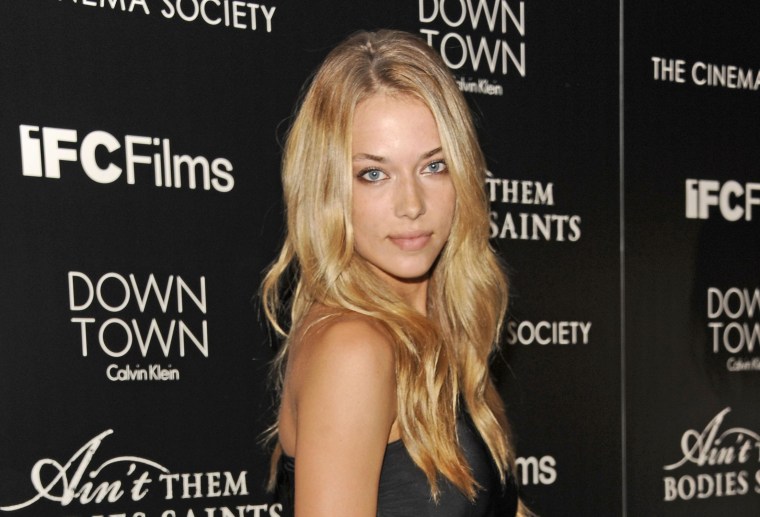 During their time in the Marines, her father was a sniper and her mother was a drill instructor.
Ferguson, 22, said her upbringing in rural San Angelo was strict, with farm animals to feed and chores to be done. She got into modeling when she won a local contest after graduating from high school.
"Once I found out I won, I moved to Dallas and started modeling, and six months later, I came to New York," she said.
Since then, her job has taken her around the world, with her photo shoot for Sports Illustrated in the Caribbean island of St. Lucia. The assignment also meant that she had to sit through an 18-hour body painting for one of the shoots. Appearing in the pages of the Sports Illustrated swimsuit edition, the magazine's most widely read issue every year, can launch a model's career.
To unwind, Ferguson said she likes to bake and go to the gun range.
"My parents have been really supportive. Some people have asked, 'It is swimwear and you are showing a lot of skin. How do they feel about that?'
"They are happy that I am chasing my dream."
—Reuters