When Tiffany Wallace saw a new face Sunday at the Texas church where she and her children grew up in, she prepared to welcome him, assuming he was searching for a place to worship. That man gunned down her father, a deacon at the church, and another parishioner.
Had the gunman "needed food, shelter, we would give it to him — whatever he needed. He didn't need to take an innocent life, our dad, grandfather, husband ... fixing to be a father-in-law," said Wallace, who rushed to her father, Anton "Tony" Wallace, after he was shot at West Freeway Church of Christ while serving communion.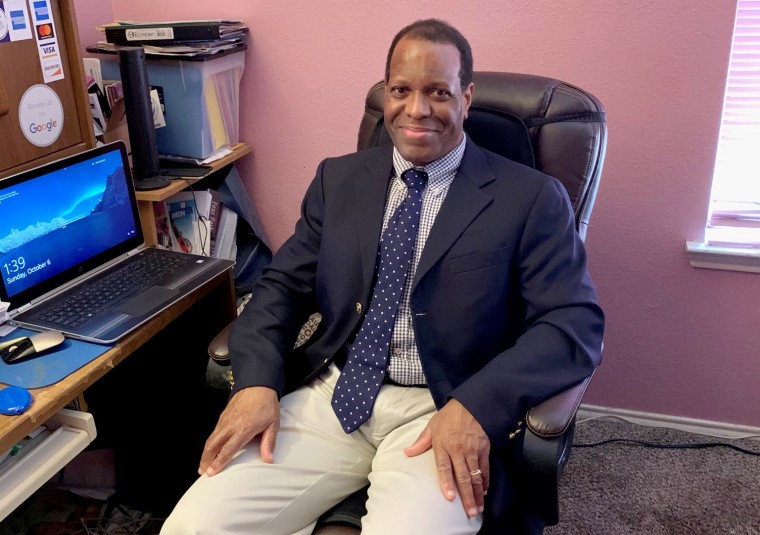 Her daughter had noticed the gunman, who was wearing a large trench coat, and was commenting on what looked like a fake beard. She told her daughter to stop, hoping to be welcoming.
"I was thinking, 'Hey, he's a visitor, probably looking for new church home,'" Wallace said.
She said the gunman, who has not been identified, said "drop it" before firing at her father and another church deacon. She is not sure what the suspect was referring to, but her dad was holding a communion tray.
The gunman was shot dead by two armed parishioners who are part of the church's security team.
"It just happened so fast and it was so crazy," Wallace said. "I was like, 'Not my dad, not my dad.'" She checked to make sure her children were safe, then rushed to her father's side to tell him she loved him and that he was going to be OK.
But Tony Wallace, 64, died at the hospital.
His daughter said he was beloved at the hospitals where he worked as a registered nurse, and at the church where he raised his kids among people who would become a second family.
"He was just our rock that held us together," Wallace said, adding that her father was "godly."
"Even when talking about heaven, he said he was always prepared, but I never thought this would happen. You think dad would get old and sick but never get murdered," Wallace said.
"You see it on TV, see it on the news all the time, around the world," she said. But "you don't think it will hit home."
"How could someone so evil, the devil, step in the church and do this," Wallace asked.
Matt DeSarno, the special agent in charge of Dallas' FBI field office, said investigators were still trying to determine the motive behind the shooting.
He described the shooter as a "relatively transient" person with roots in the area who'd been arrested multiple times in different cities.
Wallace said she forgives the shooter but will never forgive the pain he unleashed on her family and church community.
"I forgive him, and it's the hardest thing to say because it's like, somebody killed your dad, but I forgive him," Wallace said. "I'll never forgive what he did, but I forgive him."