The Indianapolis pastor whose pregnant wife was killed in a horrific home invasion thanked supporters Friday for an "unbelievable outpouring of love," and said church services will take place Sunday as planned.
"We are going to worship, share the gospel through sharing Amanda's story, laugh together and cry together," Davey Blackburn said in a statement posted on the Resonate Church's Facebook page.
RELATED: Pastor's Pregnant Wife Killed in Indianapolis Home Invasion
He added that people who come to Sunday's services should "know that we have extremely heavy hearts and although we are hurting tremendously, we are still hoping and believing that great things are still yet to come."
A "Celebration of Life" dedicated to Amanda Blackburn is scheduled for 5 p.m. Sunday at Traders Point Christian Church in Whitestown. It will be open to the public.
Amanda Blackburn, 28, suffered a gunshot to the head at her Indianapolis home Tuesday morning, the Marion County Coroner's Office said Thursday. She later died at the hospital.
The couple's 1-year-old was home in his crib at the time of the break-in, but was found unharmed, police said.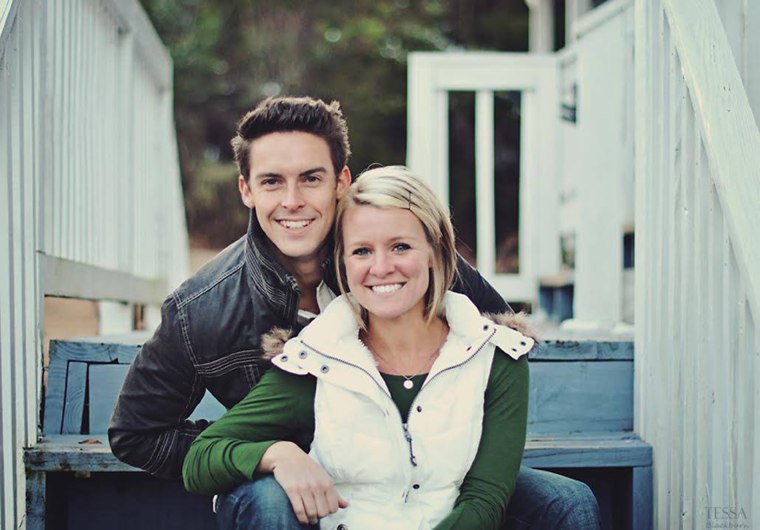 In an earlier statement, Resonate Church said Davey Blackburn was at the gym at the time of the killing, but had come home to find his wife in critical condition.
An Indianapolis police spokesman told NBC News that he has been "ruled out completely and is definitely not a person of interest in this investigation."