An anti-abortion activist behind a series of controversial undercover videos targeting Planned Parenthood claims California Department of Justice agents raided his home Tuesday and took his tapes.
David Daleiden, in a post on Facebook, claimed the office of California Attorney General Kamala Harris "seized all video footage" showing Planned Parenthood's alleged "criminal trade in aborted baby parts, in addition to my personal information."
Daleiden, the founder of the pro-life Center for Medical Progress and a self-described citizen journalist, made headlines last summer with a series of "sting" videos purporting to show Planned Parenthood clinic employees discussing the illegal sale of tissue from aborted fetuses.
The videos prompted a congressional investigation and an attempt by GOP lawmakers to defund Planned Parenthood. The women's health provider also sued the Center for Medical Progress, claiming the videos were deceptively edited.
A spokeswoman for Harris' office said Wednesday that it cannot comment on an ongoing investigation. Such a move could bolster a state investigation against 27-year-old Daleiden, abortion advocate groups say.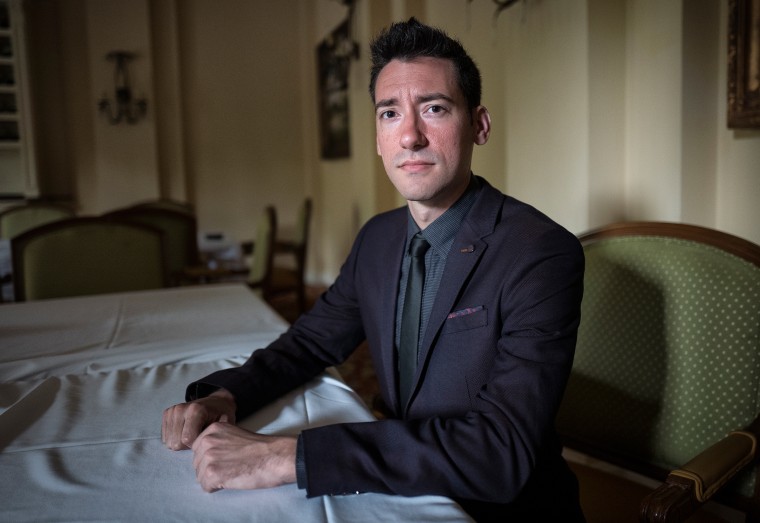 Daleiden was indicted in January by a Texas grand jury for allegedly tampering with government documents, a felony, and the purchasing and selling of human organs, a misdemeanor. He faces up to 20 years in prison if convicted of the felony charge.
He and a colleague allegedly used fake driver's licenses to get into a Planned Parenthood clinic in Houston, and then pretended to be part of a company that would pay for fetal tissue.
That same grand jury cleared Planned Parenthood of any wrongdoing.
Related: Anti-Planned Parenthood Activist's Reversal of Fortune
Daleiden said the agents who raided his Orange County home ignored other documents he has claiming to show an "illicit scheme" between Planned Parenthood and StemExpress, a company that provides fetal tissue to researchers.
Daleiden also suggested that Harris, a Democrat running for the U.S. Senate, is refusing to go after Planned Parenthood because she has previously accepted campaign contributions from the group.
"This is no surprise — Planned Parenthood's bought-and-paid-for AG has steadfastly refused to enforce the law against the baby body parts traffickers in our state, or even investigate them — while at the same time doing their bidding to harass and intimidate citizen journalists," Daleiden wrote.
The National Abortion Federation, which advocates for abortion providers, said Tuesday that there has been a "dramatic increase" in threats and violence directly linked to the release of the videos.
That includes the shooting at a Planned Parenthood clinic in Colorado Springs, Colorado, in November, in which 57-year-old Robert Dear allegedly gunned down three people.
Dear — calling himself a "warrior for the babies" — later railed against his public defenders during his first court appearance, and accused them of being in league with Planned Parenthood.
Vicki Saporta, president and CEO of the National Abortion Federation, said the number of death threats tracked by the group increased from just one in 2014 to 94 in 2015.
"When abortion providers are targeted and demonized, clinic staff are threatened, facilities are set on fire, and doctors are murdered," Saporta said in a statement.
"We cannot be silent as others continue to publicly vilify doctors and clinic staff, thereby jeopardizing their personal safety, in order to advance their own political agenda," she added.