Minnesota Gov. Mark Dayton, who collapsed Monday night during his annual State of the State address, said Tuesday that he's been diagnosed with prostate cancer and will be treated at the Mayo Clinic.
About 40 minutes into his speech Monday night at the state Capitol in St. Paul, Dayton paused for several seconds, reached for a bottle of water, began slurring his speech and fell to the floor in a heap.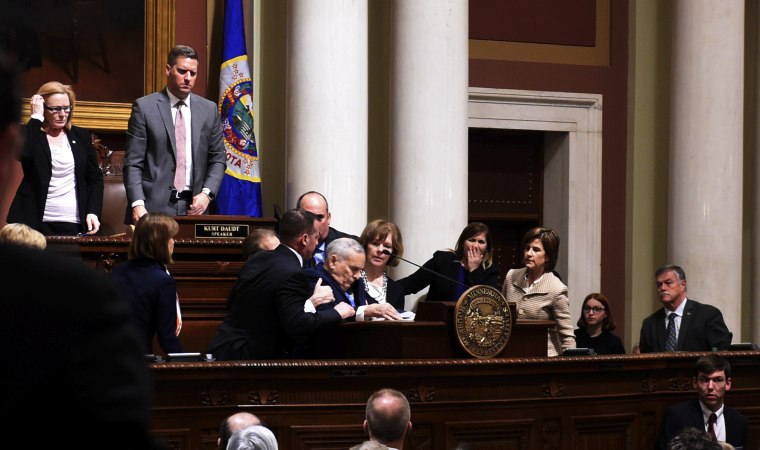 Dayton's staff said he walked out of the Capitol under his own power, and his son said later in the evening that the governor was "doing great."
At a news conference Tuesday to deliver his 2017 state budget, Dayton said doctors at the Mayo Clinic, the prestigious medical research center in Rochester, Minnesota, diagnosed him as having prostate cancer on Friday. He said doctors found no sign that the cancer had spread.
Dayton, who turns 70 on Thursday, said his treatments could include surgery, radiation or both.
"I don't expect it to, within a short period of time, impede my performance or responsibilities, but we'll know more next week," said Dayton, who said the tests that detected his cancer "saved my life."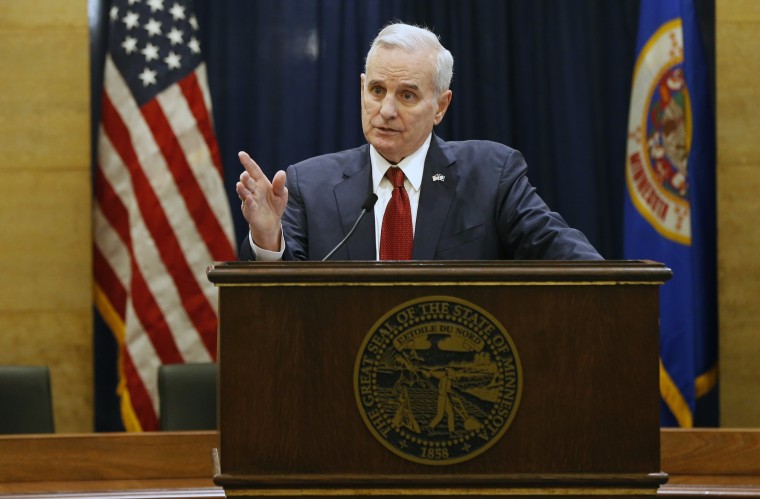 Dayton said he didn't think the diagnosis had anything to do with his collapse Monday night, telling reporters that he was unconscious for only five to 10 seconds.
"I believe they're two separate issues," Dayton said. "I'm not a doctor, but I don't believe there's any connection."
He said that his plan had been to announce the diagnosis next week, after he's undergone more tests, but that after Monday night's incident, he believed he should reveal it now "in the interest of full disclosure."
"People deserve a governor who is on the job — qualified to perform the job intellectually and physically," he said. "And I believe I am."