A Texas day care owner was arrested after police discovered several children strapped into plastic car seats and left in a dark closet and bathroom with ligatures tied around their necks.
Police discovered the children inside the Mesquite home of Rebecca Anderson, 60, after a parent of a child in her care secretly recorded the woman a day earlier.
In the video recorded by the father of a 6-month-old, a hidden camera was attached to his son's car seat, Anderson was seen yanking the child out of the seat by his ankle, feeding the boy an unknown substance through a syringe, and pulling him off the ground by a bib around his neck, according to an arrest warrant.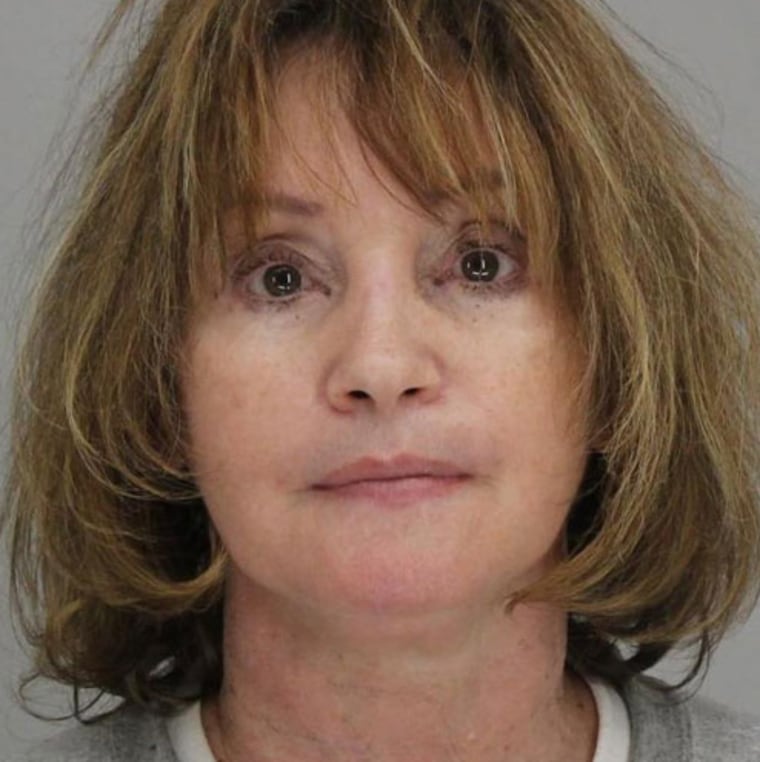 Police arrived at Becky's Home Child Care on Friday afternoon after viewing the secretly recorded footage, according to officials.
Anderson was arrested on Saturday and charged with nine counts of endangering a child after police discovered the infants and toddlers in her care in dangerous situations, according to the Mesquite Police Department.
When police arrived at Anderson's day care, they discovered three children located in the home's master bedroom closet, which had its lights turned out and door shut, according to the warrant. Others were located in a darkened bathroom inside the master bedroom that also had its door shut.
The children were strapped into plastic car seats, some of which had the padding removed, and cotton shoelace-like ligatures had been tied around their necks and attached to the back of the car seats, according to the arrest warrant.
Anderson later admitted the ligatures were to limit the children's movement. She also admitted to leaving the children in the car seats for as long as seven hours a day, and giving them Tylenol to make her job easier, the warrant states.
Keonna Oliver, of Forney, Texas, said her grandson, Triston, was cared for at Anderson's day care for approximately 13 months, beginning when the boy was 7 months old and removed him from the day care in August because of scheduling conflicts.
Oliver said she had a bad feeling about Anderson, and sometimes noticed bruises on Triston's legs and neck after she would pick him up from Anderson's day care.
"I knew something was strange about her, and I couldn't figure it out. He's a little boy. He's going to get bruises. I didn't want to be that grandparent," Oliver said.
She said quirky behaviors stood out to her, like the fact Anderson didn't allow multiple parents to pick up children at the same time and that Anderson didn't allow the parents inside her home.
"She would come outside and stand and talk to you for 15, 20 minutes at time," Oliver said. "I'd think, 'You better go in before the kids get rowdy.'"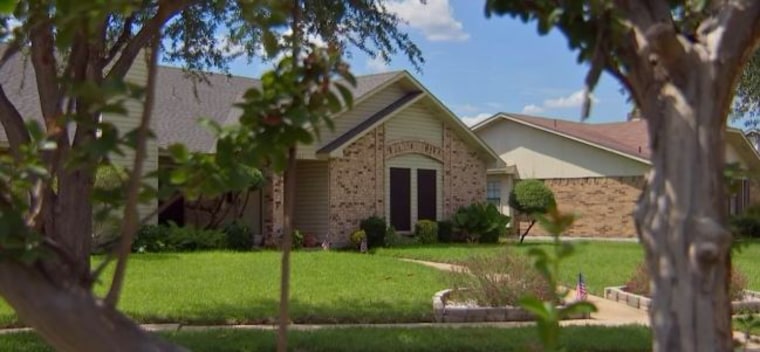 Anderson acknowledged to police that the way she handled the children was "outside of acceptable parental behavior" and "could result in death."
On Saturday, police took Anderson into custody and set her bail at $225,000 — or $25,000 per charge.
Oliver said in hindsight, she realizes her grandson suffered in Anderson's care, saying in addition to the bruising, he had severe diaper rash and was often starving when he left the day care.
"I hope they put her in a closet by herself in the dark," said the enraged grandmother.