Three suspected members of a white supremacist group face federal charges after the FBI apprehended them days before a gun rights rally in Virginia's capital next week, federal prosecutors said Thursday.
The suspects are allegedly part of a fringe group known as The Base, and law enforcement officials say the timing of their arrests is related to the event in Richmond, which the men planned to attend. On Wednesday, Gov. Ralph Northam declared a state of emergency after receiving "credible intelligence" that armed militias and hate groups are expected to be present — increasing the potential for civil unrest at a gathering expected to draw thousands.
Law enforcement officials say the men have been under FBI surveillance for months, and agents made their move since Monday is also a federal holiday in honor of Martin Luther King Jr.
Two of the suspects — Brian Lemley, Jr., 33, of Elkton, Maryland, and Newark, Delaware; and William Bilbrough IV, 19, of Denton, Maryland — were charged with transporting and harboring aliens and conspiring to do so, according to the complaint. In addition, Lemley was charged with transporting a machine gun and disposing of a firearm and ammunition to an alien unlawfully present in the United States.
That person was identified as Canadian national Patrik Mathews, 27, allegedly a main recruiter for The Base. He was charged with being an alien in possession of a firearm and ammunition.
He and Lemley were also charged with transporting a firearm and ammunition with intent to commit a felony.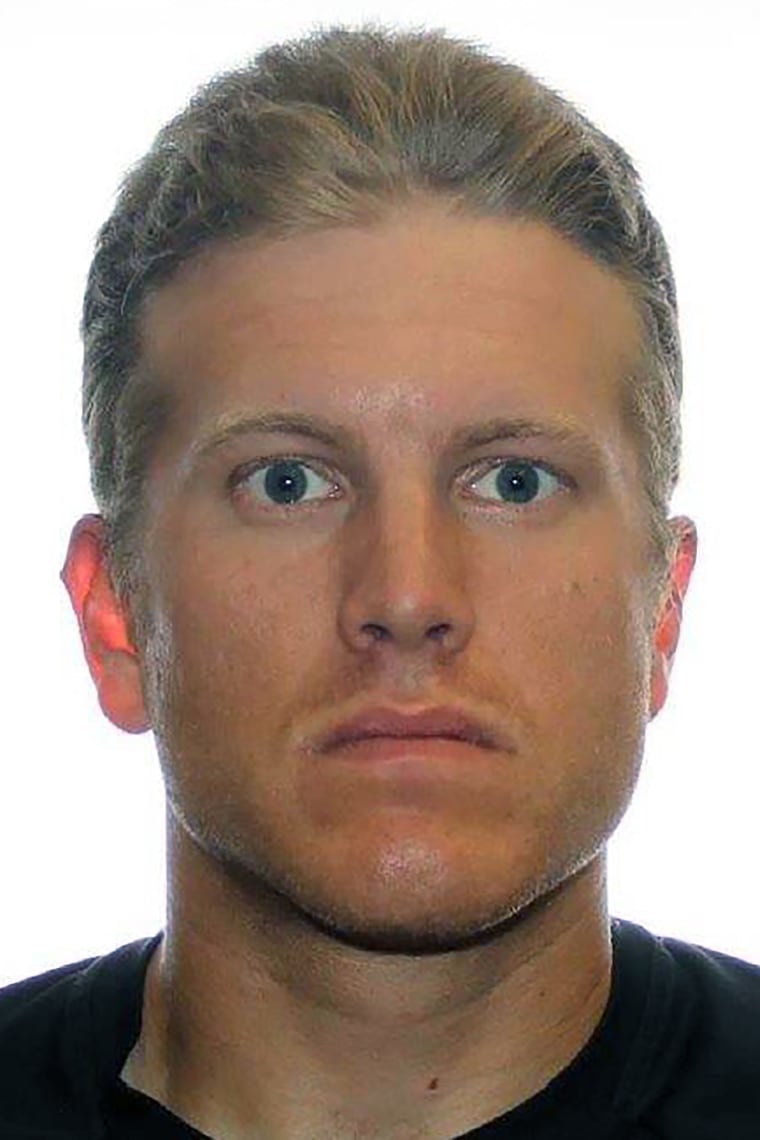 According to the complaint, Mathews, a combat engineer in the Canadian Army Reserve, illegally crossed into the United States last August near the Manitoba-Minnesota border.
Several days later, Lemley and Bilbrough drove from Maryland to Michigan, where Mathews was hiding out, and brought him to Maryland, officials said. In early November, Mathews and Lemley rented an apartment in Delaware.
The next month, the pair constructed a functioning assault rifle, according to the affidavit.
"Oh oops, it looks like I accidentally made a machine gun," Lemley allegedly said, adding that he was worried about the Bureau of Alcohol, Tobacco, Firearms and Explosives showing up.
All three men also attempted to manufacture a hallucinogen known as DMT inside the apartment, the complaint said. At the time, the men allegedly spoke about The Base, its activities and membership.
The men continued to build up their supplies and training, according to the complaint, with Lemley and Mathews buying 1,650 rounds of ammunition this month, using the assault rifle at a Maryland gun range and retrieving vests for body armor.
The affidavit added that The Base uses encrypted chat rooms, and its members have discussed establishing a white ethno-state from the fallout of a race war and committing acts of violence against minorities, including black people and Jews.
Mathews, who joined the Canadian military in 2010 and had held a leadership position with the army reserves, was the subject of at least two investigations last year by the military and police in Canada, according to reports.
The Winnipeg Free Press reported last summer that he had been behind a recruitment drive in the city for The Base, described as a neo-Nazi group that hosts paramilitary-style training camps.
The three suspects appeared Thursday afternoon before a federal judge in Maryland, where prosecutors showed screenshots of a recruitment video they said was taken from one of The Base's camps. The men were represented by court-appointed attorneys, who could not immediately be reached for comment.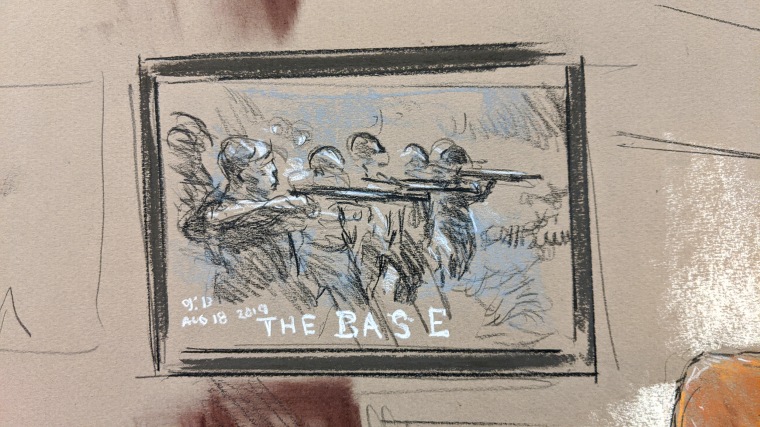 Also on Thursday, law enforcement officials in Georgia said three men were arrested on charges of conspiracy to commit murder and participating in a criminal street gang, and two officials said the men have connections to The Base.
The men, all Georgia residents, were identified as Luke Lane, 21, of Silver Creek, Michael Helterbrand, 25, of Dalton, and Jacob Kaderli, 19, of Dacula. It was not immediately clear if the trio had planned to attend Monday's gun rights rally in Virginia and if they have legal representation.
The upcoming event has worried officials who remain cautious about threats of violence that have been picked up on the internet and on dark web channels by state intelligence analysts. Northam has also temporarily banned people from carrying guns and other weapons on the grounds of the state Capitol until Tuesday, a decision that was unsuccessfully challenged this week in state court by the Virginia Citizens Defense League and Gunowners of America.
"They are not coming to peacefully protest," the governor told reporters Wednesday. "They are coming to cause intimidation and to cause harm."