Police still don't know whether the gunman who murdered nine people and wounded dozens more in Dayton, Ohio, over the weekend targeted his sister in the shooting spree, authorities said Monday.
Meanwhile, police in El Paso suggest that the suspected gunman stopped at a Walmart where 22 people were killed because he was lost and hungry.
El Paso suspect went to Walmart because he was "hungry"
Patrick Wood Crusius, 21, allegedly opened fire at a Walmart in El Paso, Texas — killing 22 people and injuring more than two dozen — after he got lost and became hungry.
Police said Monday that Crusius took about 11 hours to travel to El Paso from Allen, Texas.
"As soon he got here he was lost in the neighborhood," El Paso Police Chief Greg Allen said Monday. "After that he found his way to the Walmart because we understand he was hungry and that's about as far as I can go without getting into too much detail."
Two more deaths were announced by El Paso police and Del Sol Medical Center on Monday, bringing the death toll to 22. One died overnight and the other died Monday morning.
"Unfortunately these wounds have been devastating and major, and we are deeply saddened to be here today to have to tell you that two patients have passed," Dr. Stephen Flaherty, the hospital's trauma medical director, told reporters in El Paso on Monday. "We are truly heartbroken to be here to have to report this."
The El Paso murder suspect's grandparents said Crusius had recently lived with them in the Dallas suburb of Allen, Texas. Larry and Cynthia Brown said the alleged killer moved out of their home six weeks ago and that they're cooperating with authorities.
"We are devastated by the events of El Paso, and pray for the victims of this tragedy. Patrick Crusius is our grandson. He lived with us in our house in Allen, Texas, while he attended Collin College," according to the grandparents' statement.
"He moved out of our house six weeks ago, and has spent a few nights here while we were out of town. His driver's license and mailing address were at our house in Allen. That connection has made us a focus of media, of course. We are talking only to law enforcement agencies, and will not be making further statements to the media. We request the media to honor our privacy."
The El Paso district attorney has already said his office will seek the death penalty against Crusius.
Search for a motive in Dayton
A visibly frustrated Dayton Police Department Chief Richard Biehl said that, even 34 hours after Connor Betts started firing, detectives were not sure whether 22-year-old Megan Betts was an intended victim.
"It's a question I've asked more than once," Biehl told reporters. "And I don't think we can know that for certain."
Dayton's police chief admitted he's gone back and forth, trying to get inside the mind of Betts, 24, who was killed by police.
Biehl was asked specifically whether Megan Betts could have been caught in the spray of bullets — and the chief could not rule that out.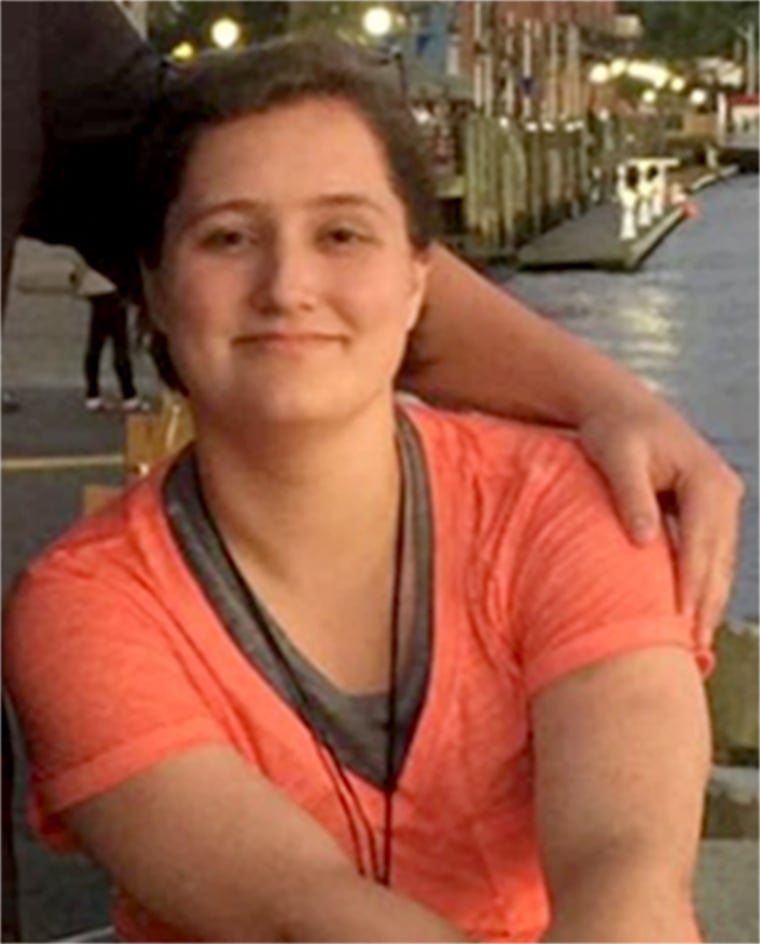 "It seems to just defy believability he would shoot his own sister, but it's also hard to believe that he did not recognize that was his sister" in the path of gunfire, Biehl said.
Betts opened fired in a crowded entertainment district in downtown Dayton in the early morning hours of Sunday, killing nine and injuring at least 27.
Police are still far away from establishing a motive.
"Not close enough, not close enough at all," Biehl said.
In addition to Megan Betts, the others killed on Sunday were Lois Oglesby, 27; Saeed Saleh, 38; Derrick Fudge, 57; Logan Turner, 30; Nicholas Cumer, 25; Thomas McNichols, 25; Beatrice Warren-Curtis, 36; and Monica Brickhouse, 39.
Six of nine slain are African American but police still can't say whether race could have been a motivating factor.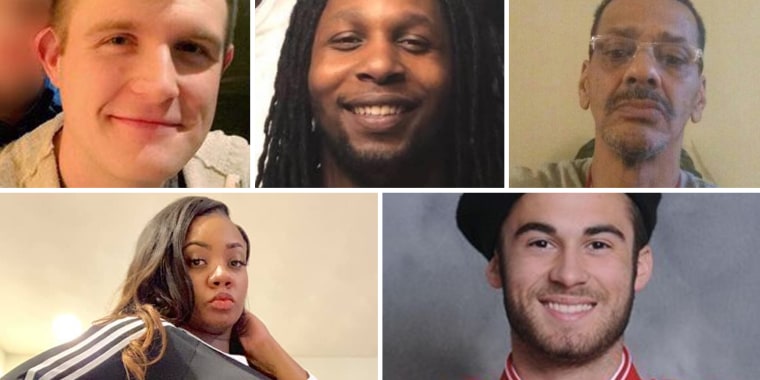 "We have a lot of evidence still to go through," Biehl explained. "Just based on where we're at now, we are not seeing any indication of race being a motive."
Betts was shot dead by police just outside Ned Peppers Bar.
The gunman was armed with magazines, that if all full, would have carried 250 rounds, police disclosed on Monday. Police said they've recovered at least 41 shell casings fired by Betts.
Disturbing high school behavior
Classmates of Betts at Bellbrook High School said he was twice suspended for compiling a "hit list" and a "rape list."
"There was a kill list and a rape list, and my name was on the rape list," a female classmate told The Associated Press.
And a male classmate, who ran track with Betts, said he routinely threatened violence.
"Most people avoided him," the man said to the AP. "He would say shocking things just to get a reaction. He enjoyed making people feel scared."
While Biehl said he's aware of Betts' high school record, the Dayton police chief cautioned against directly connecting the killer's high schools threats to Sunday morning's bloodshed.
"I'm a little bit reluctant ... to interpret it 10 years later as somehow this is indicative of what happened yesterday," Biehl said.
"By taking pieces of evidence and coming to conclusions about its significance creates mistakes, large mistakes at times."
Call for greater gun control
During a vigil for victims on Sunday night, Ohio Gov. Mike DeWine was jeered by mourners chanting, "Do something, do something!"
"Grieving is a process and we've had great sadness over the past many hours, but now it's really turning to anger — anger about the lack of movement on gun control," City Commissioner Chris Shaw said on Monday.
"We have to do something … pushing the Legislature and the federal government to move on responsible gun control in this community and this country," Shaw said.
And the police chief also said there's no good reason for civilians to have their hands on rapid-fire weapons.
"It's problematic," Biehl said. "It is fundamentally problematic to have that level of weaponry in a civilian environment."