Drug Enforcement Administration head Michele Leonhart retired Tuesday, the Justice Department said — a week after she came under withering congressional criticism for having failed to get rid of agents who admitted taking part in sex parties paid for by Colombian drug cartels.
Leonhart, who has led the DEA since 2007, told the House Oversight and Government Reform Committee last week that she didn't have the authority to fire the agents, who received suspensions of less than two weeks. The committee released a bipartisan statement of no confidence.
"Ms. Leonhart's retirement is appropriate," Reps. Jason Chaffetz, R-Utah, and Elijah Cummings, D-Maryland, the committee's chairman and ranking Democrat, respectively, said in a statement Tuesday that again slammed "bad behavior that was allowed to fester for more than a decade."
The White House declined to defend Leonhart last week, calling the accusations against the agents "troubling."
White House press secretary Josh Earnest wouldn't comment when asked about Leonhart on Tuesday.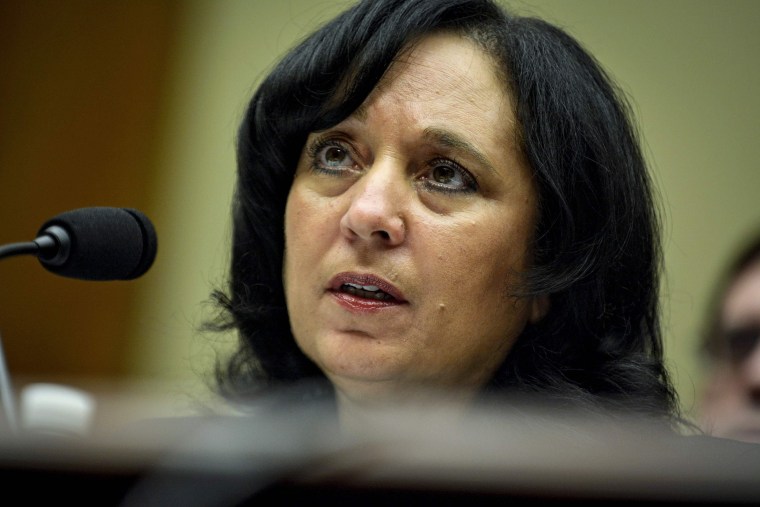 IN-DEPTH