The man accused of plowing his car through the Venice Beach boardwalk, deliberately running people over and killing an Italian newlywed, did not mean to hurt anyone, his public defender said Tuesday, adding that the crash was a "horrendous accident."
Nathan Louis Campbell, 38, has pleaded not guilty to murder, assault with a deadly murder and 17 counts of felony hit-and-run related to the August incident.
"This had nothing to do with him committing an intentional act," public defender Philip Dube told Reuters following a Los Angeles court hearing, adding that he believed the vehicle may have had mechanical problems.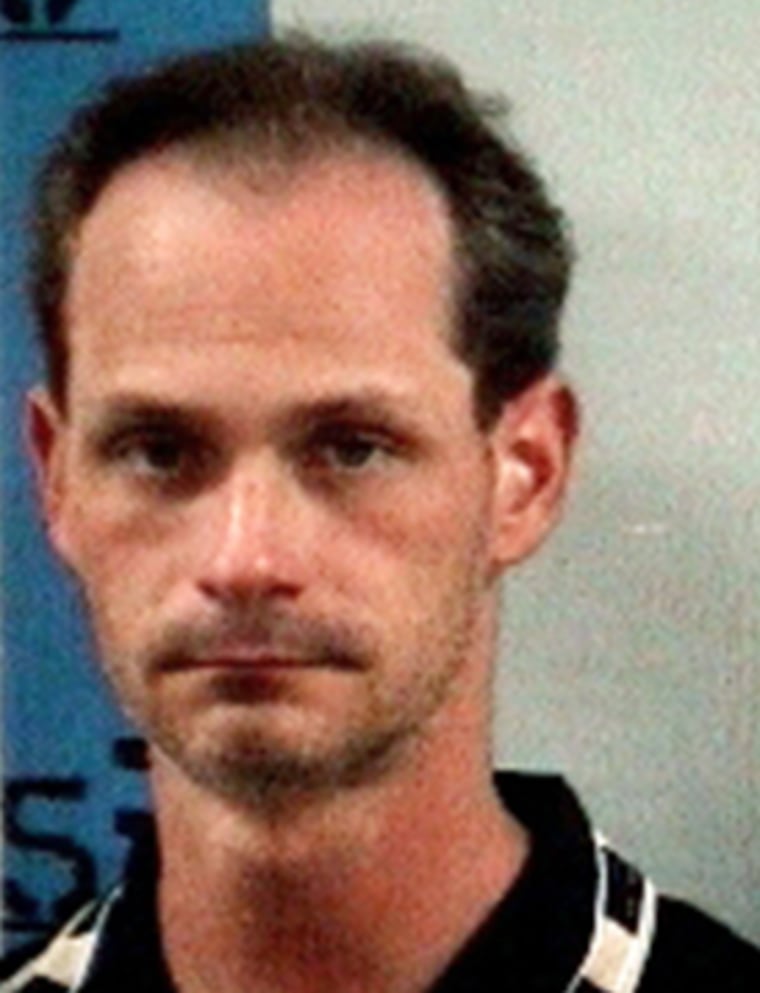 "This was a horrendous accident," Dube said. "The question is whether or not this was his fault."
Handcuffed and dressed in a yellow and blue prison uniform, Campbell sat expressionless Tuesday as his attorney asked a judge for more time to interview witnesses and allow an expert to look over a vehicle inspection report on the 2008 Dodge Avenger in question.
The judge assigned to the case, James Dabney, refused those motions, and set a preliminary hearing for mid-November.
Prosecutors allege Campbell tore through the crowded boardwalk in the his dark blue 2008 Dodge Avenger on Aug. 3, injuring 16 people and killing Alice Gruppioni, a 32-year-old Italian woman who was in California on her honeymoon.
Witnesses at the time described a chaotic, bloody scene in which people screamed and dived to get out of the Dodge's deadly path at the key Los Angeles tourist attraction.
The car knocked over two mannequins, an ATM and at least three vendors, including a fortune teller.
Video footage showed the car slamming into a throng of people. It then appeared to back up and barrel into a nearby crowd.
Related: Honeymooner 'destroyed' after hit-and-run kills wife
Authorities said Campbell abandoned the car and turned himself at a police station in neighboring Santa Monica shortly after the rampage on Saturday. Witnesses told the Los Angeles Times that the car was speeding as fast as 60 mph as it sped down the boardwalk.
Dube, the public defender, said Tuesday that his client was not under the influence of drugs or alcohol at the time of the crash, which occurred in an area known for its array of street vendors, souvenir stands, eateries and, of course, tourists.
He also reiterated earlier comments made in the wake of the crash that Campbell was mentally competent, adding that this was "not a mental health issue." 
And Dube rebutted the notion that the Dodge Avenger had been in perfect working order Aug. 3.
"That's simply not true," he said. "Sure, at the time of testing, but there were mechanical issues with that car. There's much more to this story."
Public records show that Campbell had resided in Georgia, Florida and Colorado, and was implicated in a series of petty crimes in recent years.
NBC Los Angeles and the Los Angeles Times reported that Campbell pleaded guilty to public drunkenness in Santa Monica, Calif., in 2002, and reckless driving with alcohol in Panama City Beach, Fla., in April 2008.
The Times, citing Colorado authorities, reported that Campbell was picked up by security guards at a Virgin Megastore in February 2009 after he stuffed a pair of headphones down his pants and tried to exit. He spent five days in jail, the authorities said.
The paper  also reported that Campbell was arrested in July 2009 on suspicion of trespassing at a mall after he purchased a movie ticket and refused to leave the theater. He had been warned twice not to go to the theater, Colorado prosecutors told the Times.
Sources told the Times that Campbell had a history of drug and alcohol addiction, had been sober for some time but then had relapsed.
An autopsy on Gruppioni found that she had died from blunt-force trauma to the head and neck. She was the daughter of a prominent Italian businessman who was once president of a top-tier Italian soccer club.
"There's no words to describe our situation, our love," her husband of two weeks, Christian Casadei, told NBC Los Angeles in a tearful interview. Casadei was also struck by the car and sustained minor injuries.
All 16 of the other crash victims were treated at local hospitals and released. 
Reuters contributed to this report.