A deaf man carrying a metal pipe was fatally shot by Oklahoma City police on Tuesday night as neighbors frantically tried to tell officers that he couldn't hear their commands.
Magdiel Sanchez, 35, was shot and Tasered on a porch on Tuesday around 8:15 p.m. after he allegedly advanced toward officers following a hit-and-run involving his father, Police Capt. Bo Mathews said Wednesday.
The encounter unfolded after witnesses called police to report the hit-and-run, and said the driver, Sanchez's father, had fled the scene and driven to the residence. Mathews did not know if anyone was injured in the crash, but said the car hadn't struck anyone. Sanchez was not in the car at the time of the hit-and-run and had no criminal history, officials said.
Upon arriving at the house to investigate the accident, Lt. Matthew Lindsey saw Sanchez on the porch, holding a 2-foot-long metal pipe "wrapped in some type of material" with a small leather loop on the end of it, Mathews said.
A neighbor, Jolie Guebara, later told The Associated Press that Sanchez often carried the pipe to fend off stray dogs when he went for walks at night.
The lieutenant perceived the pipe as a weapon and called for backup. Sgt. Chris Barnes arrived.
"When the other unit arrived, verbal commands were being given to this individual to drop the weapon and get on the ground," Mathews said.
Instead of doing that, Sanchez kept moving toward officers, Mathews said. Lindsey and Barnes ordered him to "drop the weapon and get on the ground."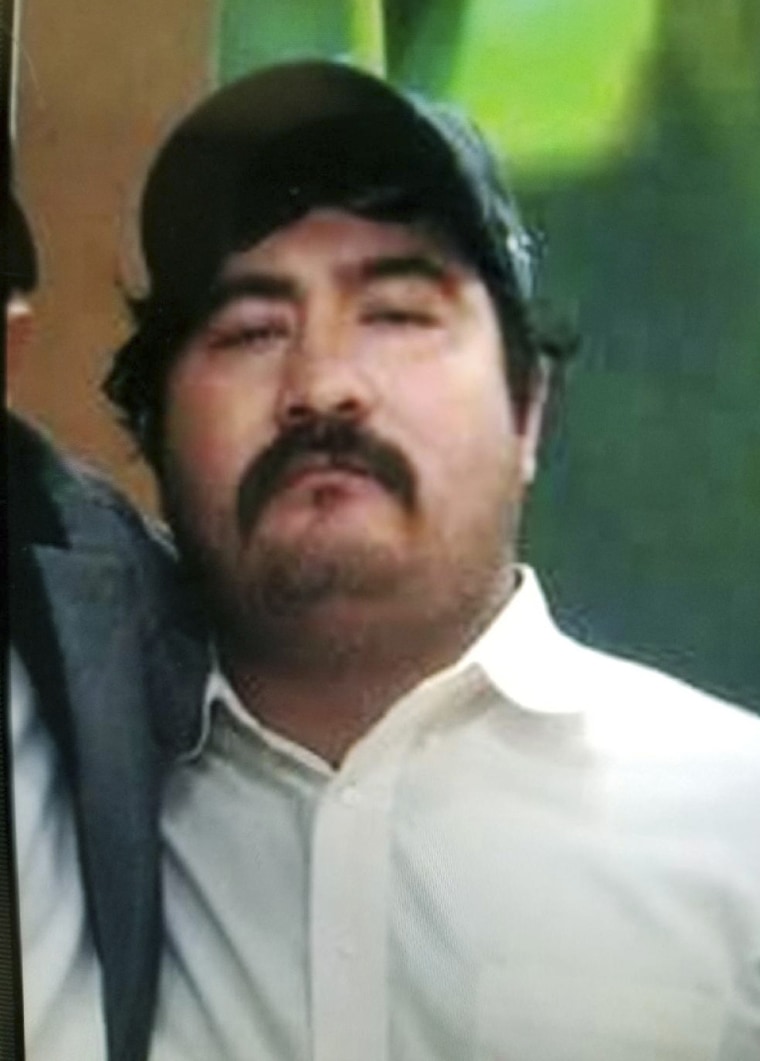 That's when witnesses started yelling "he can't hear you," according to Mathews.
"The witnesses were yelling that this person, Mr. Sanchez, was deaf, and could not hear," he said. "The officers did not know this as the time."
Mathews did not know whether the officers heard the witnesses' screams.
He said Lindsey then deployed his Taser and Barnes fired a gun when Sanchez had got about 15 feet away from them.
Both struck him. Sanchez was pronounced dead at the scene.
Sanchez's father, who was not named, confirmed to police that his son was deaf.
Barnes is being put on paid administrative leave. It wasn't known how many shots he fired, but it was "more than one," Mathews said, adding that the case was being investigated as a homicide.
The officers who shot and Tasered Sanchez did not have body cameras on — the department is in the process of getting them — and Mathews said he did not know why they didn't respond to neighbors' warnings that Sanchez was deaf.
"When you have a weapon out, you can get what they call tunnel vision," he said, "or you can lock into just the person who has the weapon, the threat against you."