The death in the U.S. of a man once known as "The Bulldozer" for his aggressive control of Russian media was an accident, police and federal prosecutors said Friday.
The cause of Mikhail Lesin's death became an international mystery after his body was found in a Washington, D.C. hotel room last November 4. An examination discovered blunt force trauma to his head and injuries to his neck, torso, arms and legs.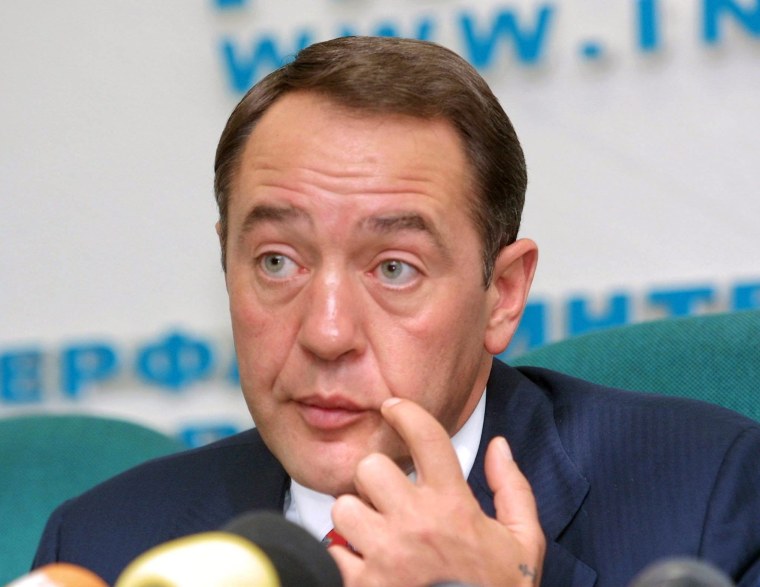 But Friday, police and the U.S. attorney said he injured himself in his hotel room "after days of excessive alcohol consumption."
Lesin "sustained the injures that resulted to his death while alone in his hotel room," the authorities announced. They said their conclusion was based on reviewing surveillance video from public areas in the hotel and interviewing witnesses.
Related: Mikhail Lesin, Ex-Putin Aide, Died of Blunt Force Trauma in Washington: Autopsy
They said Lesin came back to his hotel room just before 11 am on November 4 after drinking heavily. His injuries, they concluded, "were induced by falls, with acute ethanol intoxication."
Ethanol is the type of alcohol in beer, wine, and spirits.
Lesin was a prominent Russian political figure and adviser to Vladimir Putin, who publicly praised him after the death was discovered. But Lesin had an apparent break with Putin's associates in late 2014 and stepped down from running a media empire.
The suspicious death of a onetime Kremlin insider raised obvious concerns. British authorities say a former Russian spy, Alexander Litvinenko, was poisoned in 2006. And a fierce Putin critic, Boris Nemtsov, was shot and killed in Moscow last year shortly before he was to lead a protest.
Oleg Kalugin, a former KGB station chief, said he doubted Lesin met a similar end.
"There were no political assassinations ever committed by the Soviets or the Russians on the territory of the United States. Anywhere else, any other country, but not the United States."