On Saturday morning, James Dennis slipped off his prison uniform, put on a dark suit and walked out of a penitentiary in western Pennsylvania where he'd sat on death row for a quarter century.
His fiancee was waiting for him, along with a team of lawyers who'd been fighting for his release nearly as long as he'd been locked up.
Smiling and laughing, they got into a van and began driving more than 300 miles to Philadelphia, the city where Dennis had been condemned to die for the 1991 killing of a 17-year-old schoolgirl — a crime he says he didn't commit.
Back home, a bunch of relatives, including his mother and two daughters, were preparing a reunion many thought would never happen.
"Today is an OK day," Dennis, 46, said as his team hit the road.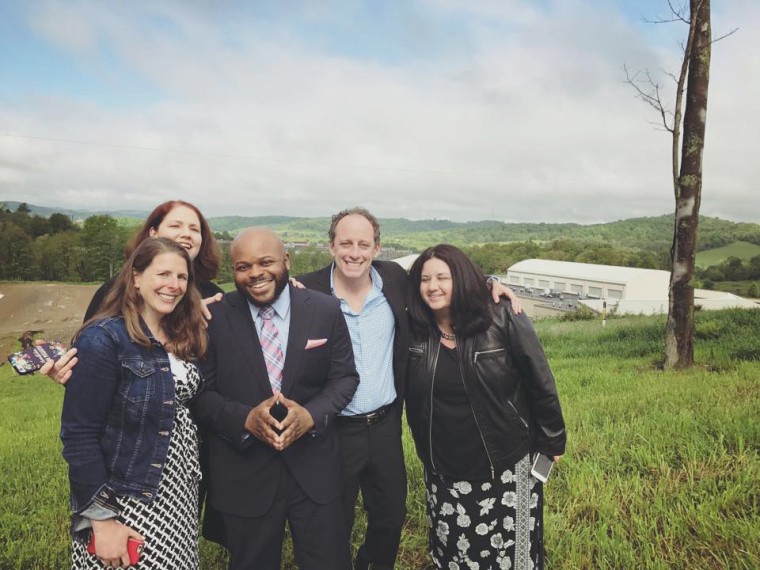 That may seem like an understatement. But Dennis' freedom came with a price.
Related: To End Decades on Death Row, Inmate Makes an Agonizing Choice
Dennis was convicted primarily on the testimony of three eyewitnesses to the murder. He appealed, arguing that authorities withheld exculpatory evidence. The case landed before U.S. District Judge Anita Brody, who in 2013 threw out Dennis' conviction, saying the state had "committed a grave miscarriage of justice" and that Dennis was "in all probability" innocent.
She ordered the state to either retry him or drop the charges. The Philadelphia District Attorney's Office fought the ruling and lost.
Still unwilling to say Dennis was innocent, prosecutors began negotiating an unusual agreement that led Dennis to pleading "no contest" to the killing,
The plea, not uncommon in claims of wrongful convictions, allowed Dennis to maintain his innocence. But he also had to acknowledge that there might be enough evidence for another guilty verdict. And prosecutors were able to keep his conviction on the books.
In exchange, the state agreed to set Dennis free.
"I just want the nightmare to end," Dennis told a judge as he made the plea in late December.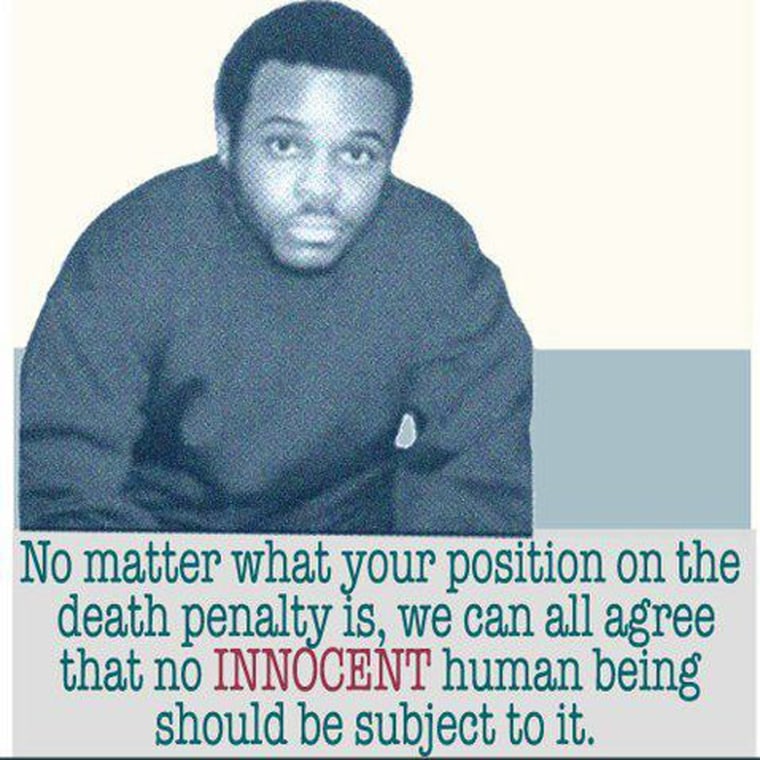 The judge said he could be released on time served. But he was also serving a separate sentence for an unrelated robbery conviction. Dennis, who had a spotless disciplinary record in prison, would have been eligible for parole on that offense in 1999. But because he was on death row, authorities didn't bother considering it.
Prosecutors asked the state parole board to release Dennis immediately. The board granted him parole, but balked at the timing, saying it wanted him to first spend several months in a re-entry program for violent offenders. His lawyers objected, and the board acquiesced.
On Saturday, Dennis walked free.
His fiancee, Corby Johnson, and four lawyers who'd worked on his release met him outside SCI Greene in Waynesburg, Pennsylvania, where Dennis spent 25 years facing execution. Some of them had been working on his case since 2000.
"It was one of the most incredible, meaningful experiences of our professional and personal lives," one of the lawyers, Rebecca Gordon, said.
The 1991 murder victim's family, meanwhile, remained publicly silent. Chedell Williams' parents could not be reached on Monday. Pennsylvania's victim advocate and the Philadelphia District Attorney's Office said they could not confirm whether the family had been notified.
As Dennis and his entourage drove to Philadelphia, they stopped and met Dennis' brother, Greg, at a rest stop on the Pennsylvania Turnpike. Greg Dennis, who lives in Cincinnati, was headed to Philadelphia to join the family reunion, but couldn't wait to see his younger brother.
"I can't even explain how good that felt just to be able to hug him," Greg Dennis said. "It was the first time I'd been able to hug him in more than 25 years. The magnitude of that I don't think I can put into words."
On Sunday, Dennis celebrated Mother's Day with his mother, at home.
On Monday, Dennis reported to a local parole office, which has close oversight of him.
As part of his parole, Dennis submitted a detailed plan for his reintroduction into society, including where he'd live, work and get counseling. But the reality will no doubt be more complicated and difficult. Dennis' lawyers have created a donation site for people to help him financially.
"I think he's just trying to readjust to life," Greg Dennis said. "Trying to get himself readjusted to what he can do, because for so long it was everything he couldn't do."
James Dennis, through his lawyers, declined a request for an interview, but made a statement saying he was overwhelmed.
"I am so full of gratitude for the support I received from friends, family and the lawyers who stuck with me through this long and difficult process," Dennis said. "My focus right now is on reconnecting with my family and getting on with my life and doing some positive things. After more than 25 years in prison for a crime I did not commit, you can imagine that I have a lot of emotions and I really appreciate everyone respecting me, my family, and our privacy at this time. I continue to pray for the truth."