Last week, Sandra Bland was found dead from apparent "self-inflicted asphyxiation" in her cell in a Texas jail, three days after her arrest following a routine traffic stop.
Her puzzling death — she had just gotten a new job that she was excited about, her family said — has become the latest flashpoint in a national discussion about law enforcement in America. State and federal authorities are investigating, while Bland's family and supporters say they don't believe she killed herself and don't trust the official version of events.
Here's a look at what's known about the case so far.
Who was Sandra Bland?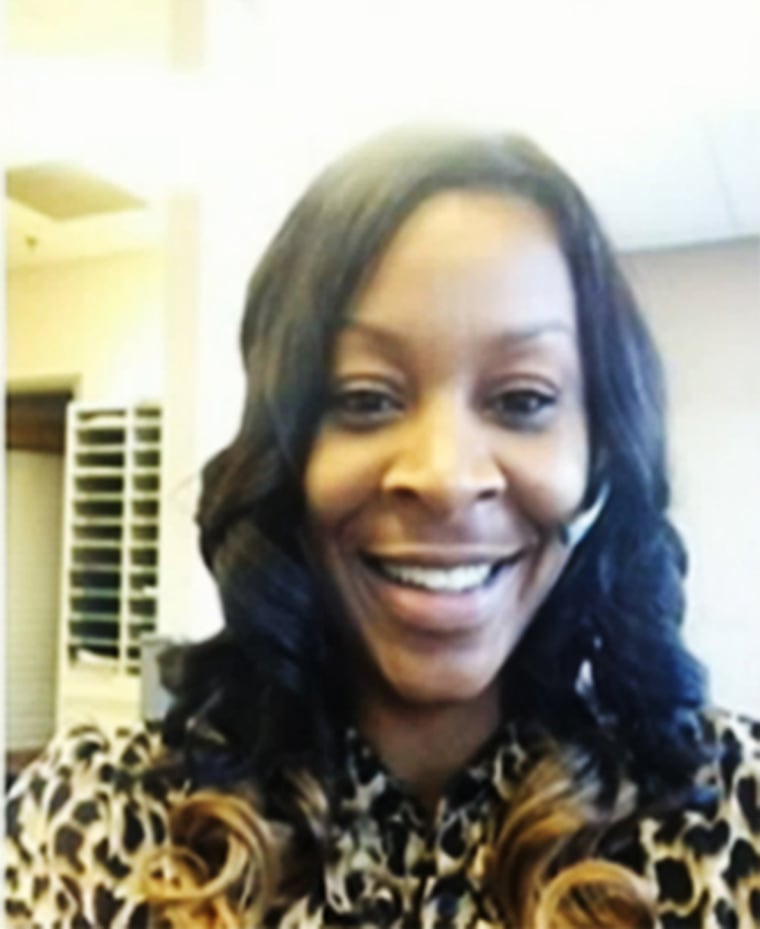 Bland, 28, lived with her family in suburban Chicago, and traveled to Waller County this month seeking a job at her alma mater, Prairie View A&M, where she graduated in May 2009.
She got the job in the school's agricultural department. According to an older sister, Bland was "euphoric" about the opportunity.
Months earlier, Bland said on Facebook that she suffered from depression and post traumatic stress disorder. But relatives said they saw nothing recent to indicate she was feeling any despair.
Why was she arrested?
At about 4:30 p.m. on July 10, Bland was driving a silver Hyundai Azera south through Waller County on FM 1098, near Prairie View A&M, when a state trooper, Brian Encinia, pulled her over for said was for failing to signal a lane change.
Much of the stop was captured by Encinia's dashcam. The footage, released by the Texas Department of Public Safety, shows him talking to an increasingly irritated Bland, who questions the reason for the stop, and refuses to put out a cigarette she's smoking. When he tells her to get out of the car, she responds, "I refuse to talk to you other than to identify myself."
The footage, which was released late Tuesday, was criticized for irregularities in which the video repeats itself or is cut while the audio continues uninterrupted. But the Texas Department of Public Safety blamed the apparent irregularities on a technical glitch, and said the video had not been edited.
The video shows Encinia responding to Bland's refusal to step from the car by threatening to forcibly remove her. He tells her she's under arrest. Bland asks what the charge is, and Encinia pulls out a Taser. "I will light you up," he says.
At that, Bland steps from the car, and the two of them move from the dashcam's view, though the audio remains clear. She apparently pulls out her cell phone in an apparent attempt to record the encounter, and Encinia orders her to put it away.
He then puts her in handcuffs and forces her to the ground as Bland complains, sometimes in vulgar language, about his treatment of her. At several points, Bland insults him. Encinia tells her that he originally planned to give her a warning. "Now you're going to jail," he says. A second officer arrives to help Encinia put Bland in custody.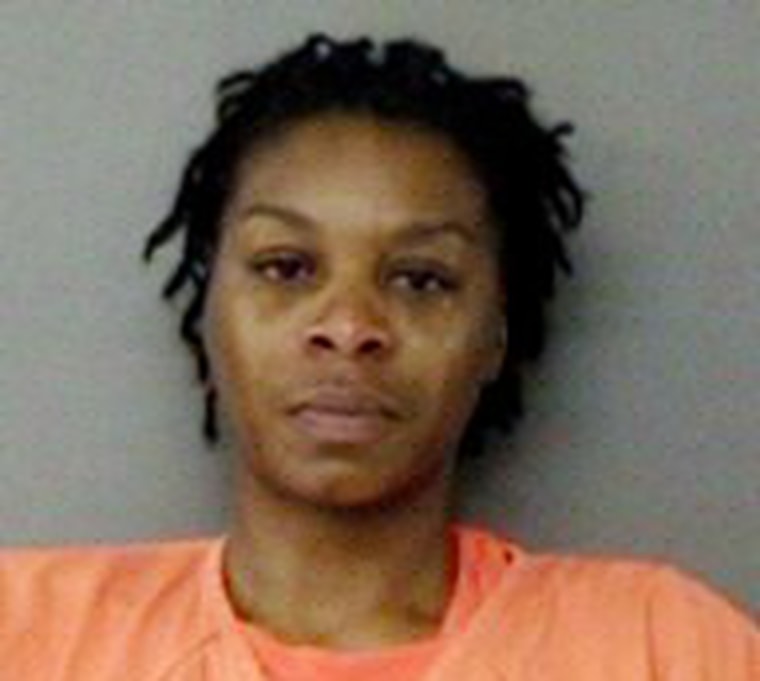 In his report on the stop, Encinia said Bland "became combative and uncooperative." After he put her in handcuffs, he wrote, she "began swinging her elbows at me and then kicked my right leg in the shin."
He reported feeling pain in his leg and sustaining small cuts on his right hand. He said he forced Bland to the ground, but she continued to fight back, and he arrested her for assaulting a public servant.
An emergency medical technician was called to the scene, but Bland refused treatment, authorities said. A Prairie View police officer took Bland to the county jail.
What happened to her in jail?
At the Waller County Jail, Bland was booked for the third-degree felony and was placed alone in a cell that typically accommodates four inmates, authorities said.
Jail intake forms allegedly show that Bland told jailers she had tried to kill herself last year. The forms list "lost baby" as the reason and "pills" as the method. There are discrepancies in the records.
Over the next couple days, Bland called her family several times to tell them what had happened, and to ask help covering her $5,000 bail, relatives said. She told them she thought her shoulder or arm was broken. They began making arrangements to get her released.
In a voice mail to a friend on the day after her arrest, Bland said: "I'm still just at a loss for words, honestly, about this whole process. How this switching lanes with no signal turned into all of this, I don't even know."
The last time a guard saw her alive was about 7 a.m. on Monday, July 13, when she said, "I am good," authorities said. Just before 8 a.m., she used an intercom to ask about using the phone. An hour later, a guard went to her cell to see if she wanted to get some exercise, and saw her hanging from a partition, a plastic trash can liner around her neck, authorities said. Medical workers were alerted, and guards tried to resuscitate her.
Security cameras were not in Bland's cell, but motion-sensor cameras did record activity outside the cell, authorities said. They said there was no indication anyone went into her cell and harmed her.
Medical examiners ruled the death a suicide by hanging, and the autopsy uncovered no evidence of a violent struggle, a Texas prosecutor said.
Warren Diepraam, an assistant district attorney, said the autopsy found no defensive injuries on Bland's hands — only abrasions on her wrist consistent with a struggle while she was being handcuffed.
Diepraam said there were about 30 cuts on Bland's wrists, and that the healing suggests they were made two to four weeks ago, well before her arrest. He also said there was marijuana in her system, but he said it was too early to tell when she ingested it.
Where does the case stand?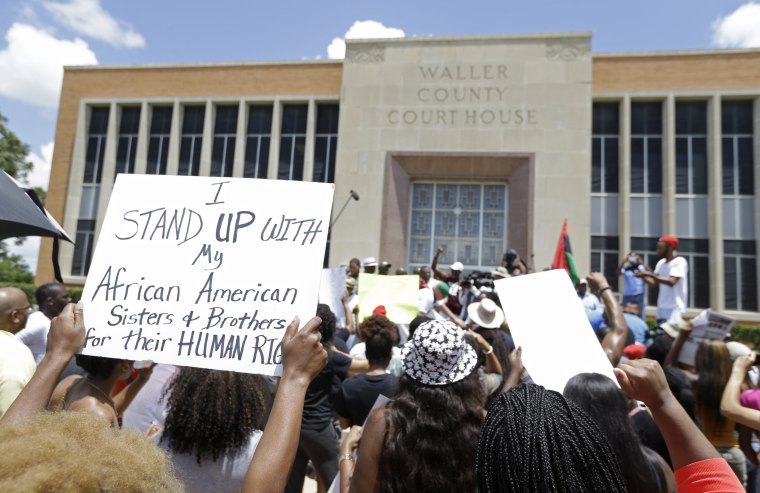 Waller County authorities have asked the Texas Rangers and the FBI to investigate Bland's death, which was ruled a suicide by the Harris County Institute of Forensic Sciences in Houston. Bland's family has asked for an independent autopsy.
One of Bland's sisters, Sharon Cooper, said she did not have any "medically diagnosed clinical depression" but was prone to good days and bad.
The Texas Commission on Jail Standards criticized the Waller County Jail for insufficient training and for failing to check on inmates face-to-face every hour, and ordered it to come into compliance.
The Waller County Sheriff's Office said its jailers had received mental health training, though not in the past year. The office acknowledged that guards used the intercom to check in on Bland rather than an in-person inspection as required. But the sheriff's office said it has no reason to believe either of these deficiencies contributed to Bland's death.
Encinio, meanwhile, has been placed on administrative duties after the state Department of Public Safety said it found "violations of procedures regarding traffic stops and the department's courtesy policy."