Four children are among five people killed in a house explosion in Pennsylvania Thursday night, officials said.
Two other adults were in critical condition after the blast that occurred minutes after 8 p.m. in the borough of Pottstown, police said Friday.
Pottstown Fire Chief Frank Hand said the aftermath of the explosion was "devastating." Two houses were destroyed and more were damaged.
The dead were identified Friday by Pottstown police as: Francine White, 67; Alana Wood, 13; Jeremiah White, 12; Nehemiah White, 10; and Tristan White, 8.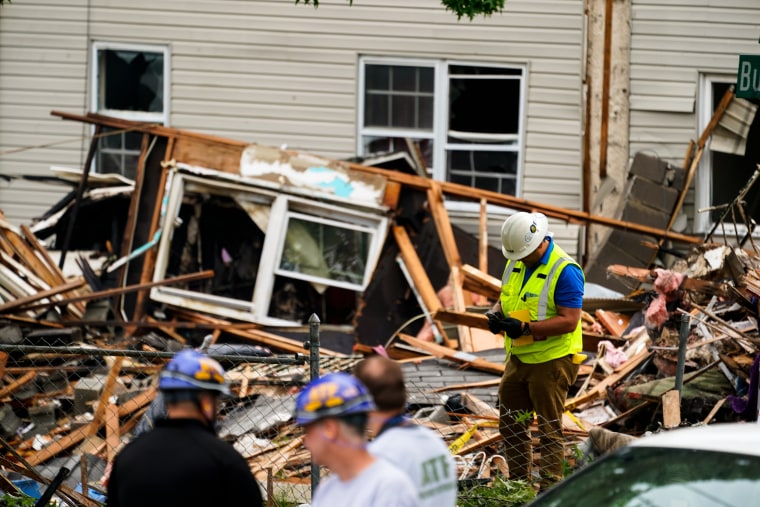 Two other people, a 44-year-old man and a 32-year-old woman, were injured and were in critical condition, the police department said.
The cause of the explosion remained under investigation, which was expected to take some time, officials said.
Hand, the fire chief, said that he did not believe other homes were in danger, and that "we think it's an isolated incident at that house."
Pottstown is a borough of around 23,400 around 30 miles northwest of Philadelphia.