Fifteen employees of a debt-collection firm have been charged with using threats and deception to get struggling consumers to pay overdue bills, collecting $31 million from thousands of of people across the United States, prosecutors said Tuesday.
Some of the money was used to pay for the company co-owner's gambling expenses and wedding reception, as well as cosmetic surgery for his wife, according to court papers.
The company based in Buffalo, New York, had an "elite team" that used "particularly aggressive and egregious tactics in attempting to trick consumers into paying debts," the indictment charged.
The collectors claimed to be tied to government offices — even prosecutors — and told their targets that they would face arrest warrants, driver's license suspensions and civil suits if they didn't fork over what they owed and more, Manhattan U.S. Attorney Preet Bharara charged.
Fake documents were e-mailed to the victims, and the defendants followed "scripts" that were filled with made-up legal terms designed to scare the person on the other end of the phone, prosecutors said.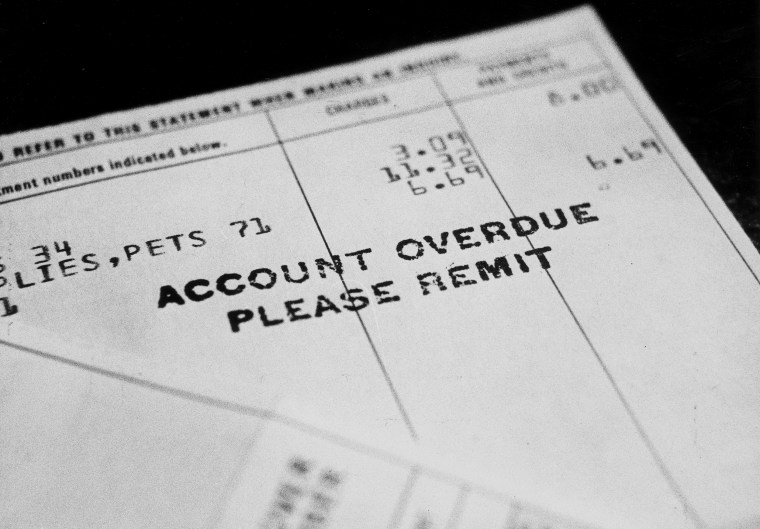 Those who were duped included a woman who said she was physically disabled and couldn't work and another woman who told the callers she was homeless.
"The defendants charged today allegedly took ruthless advantage of the desperate situation in which their victims found themselves, using threats and lies to coerce payment and even trying to collect more money than the victims ever owed," Bharara said, adding that the case is the largest prosecution of its kind.
The co-owners, Travell Thomas and Maurice Sessum, along with eight of their employees were charged with wire fraud. Four employees have already pleaded guilty to conspiracy charges.
Bharara said the prosecution stemmed from an investigation by the Federal Trade Commission. The FTC last year filed suit against Thomas and Sessum, alleging abusive practices at their firm, Four Star Resolution.
NBC news could not reach Thomas or Sessum for comment about the indictment. But Thomas told Credit.com earlier this year at the feds were being heavy-handed and had not given them a chance to fix any problems.
"I concede that there are managers who have been deficient and whom I have not sufficiently supervised because of other business opportunities in which I was involved at the time," Thomas said.
"If I had been approached by Plaintiffs and informed of other issues that needed to be addressed, I would certainly have addressed them."