KANSAS CITY, Mo. — "Dividing line," said the city's mayor.
"This boundary between the haves and the have-nots," said the college professor who studies urban geography.
"A division," said the neighborhood association president fighting for change.
All three were asked the same question: When people in this city hear "Troost Avenue," what do they think?
Perhaps no city in America has a more stark physical and symbolic division than Troost Avenue, among the longest streets running north/south here. And while its name may not be recognized elsewhere, in Kansas City, everyone knows what Troost Avenue means.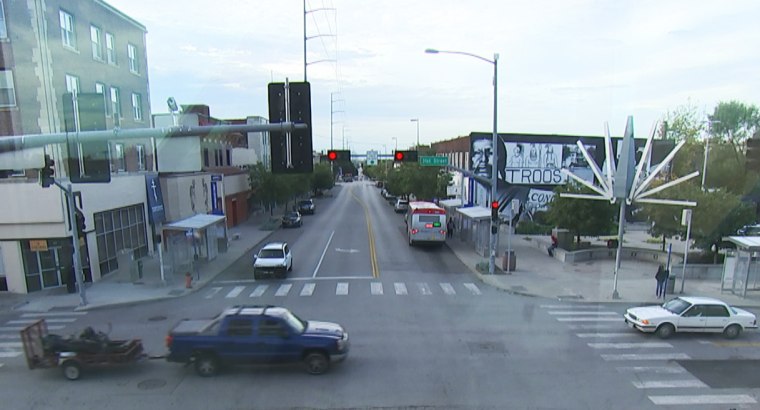 Neighborhoods east of Troost are black. Neighborhoods west of Troost are white. Downtown Kansas City is west of Troost. The popular streetcar shepherding commerce and commuters is west of Troost. New hotels are going up and new restaurants are opening west of Troost.
"People treat Troost Avenue like it's the demarcation line in a war zone," Mayor Sly James, who grew up east of Troost, would say when he was running for office. "They won't go across it."
One block east of Troost means an annual average household income that is $20,000 less than a household one block west of Troost, according to University of Missouri-Kansas City Professor Brent Never. There are zip codes east of Troost, Never says, where average life expectancy is 15 years less than zip codes west of Troost.
Mayor James has been trying to address as part of his legacy the kind of economic and racial segregation Troost represents. James, who is term limited from running again, has focused on education, housing and transportation, as well as plain old talking — just getting the issues out in the open for leaders and residents in the city to discuss. The mayor's biggest electoral disappointment is not getting approval for an east/west expansion of the city's streetcar.
Troost has been Kansas City's symbolic and literal boundary by explicit design, and residents have developer J.C. Nichols to blame.
Nichols, the city's major real estate mogul in the early 20th century, built the stunning Country Club Plaza — a sprawling high-end outdoor retail space with a gorgeous fountain at the entrance bearing his name. But Nichols also helped introduce racial segregation to the city's neighborhoods, having developed about 50 blocks worth of residential homes with covenants that forbade black or Jewish residents from ever buying them.
"He designed a city in his words to protect the value of property. But the result is a city that is starkly racially divided," Never said.
While the covenants are unenforceable today, their impact remains. Nichols, by design, created racially homogeneous communities now vividly expressed by the Troost divide.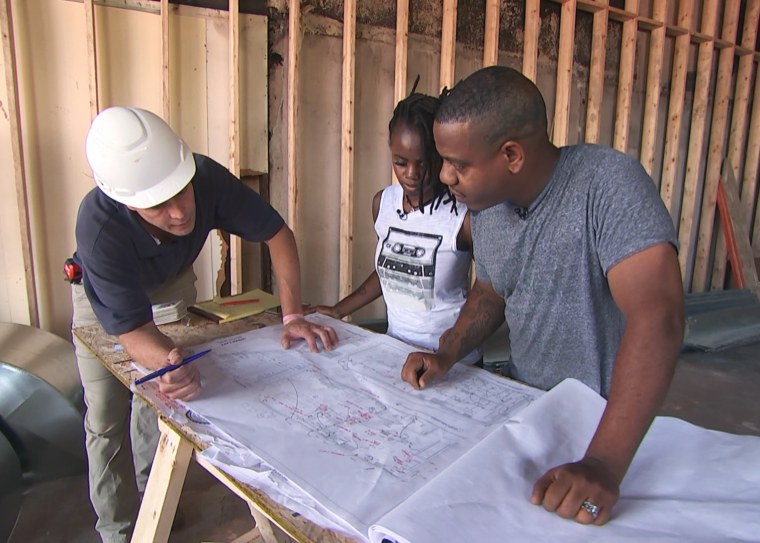 Nichols' methods moved beyond Kansas City, replicated in other metropolitan areas and ultimately codified through federal policy. Kevin Fox Gotham, author of "Race, Real Estate, and Uneven Development: The Kansas City Experience," said Kansas City realtors in the 1950s continued with racially discriminatory practices, deliberately fostering white flight in areas east of Troost, all for the sake of generating sales.
Karen Slaughter is a neighborhood association president in an area east of Troost. As a child, she said, she would shop in stores on Troost, but going even a single block west of the dividing line would never even occur to her. Today, she is fighting for change, still living on the block where she was raised.
Slaughter's neighborhood group successfully lobbied to bring a suburban-style grocery store east of Troost, where a lack of stores with fresh produce and meat made the area a virtual "food desert" for a decade. No grocer wanted come to the area, Slaughter said, but the city stepped in to develop the property and signed a deal to rent it out for a dollar a year to lure a tenant.
"We felt abandoned and — probably disenfranchised for many years," Slaughter said of watching development west of Troost grow. But now she is more optimistic than she has been in years.
"What we think is positive at this point is that we — neighborhood leaders that are on the east side of Troost, we have now become better educated to the tools that are available to us to help the neighborhood progress," she said.
Entrepreneurs, seeing potential economic opportunity, are opening businesses directly on Troost Avenue, ignoring warnings from people who say they are crazy to try and that they are sure to fail.
From Ruby Jean's Kitchen and Juicery to Urban Café to new condo buildings, to a foot bridge for children symbolically combining the east and west side of Troost, the dividing line is beginning to blur. The doubters are being proven wrong — businesses on Troost are thriving — and the customers are coming from both east and west.