JOHNSTOWN, Pa. — More than 20 years later, it's the ribbons that stick out in Erika Brosig's memory of the day when it seemed like the entire town showed up at the high school football game to support Dr. Johnnie Barto.
Though Brosig, who was 15 and a member of the Richland High School color guard, does not recall the color of the ribbons, she remembers with a still-sickening clarity the feeling when she pinned one on her uniform.
"I remember that ribbon burning a hole in my chest," Brosig, 36, said.
A 65-year-old Johnstown mother, who asked not to be identified, said she also remembers being at Herlinger Field on that crisp fall day in 1998 and how she waved off a volunteer who tried to give her a ribbon.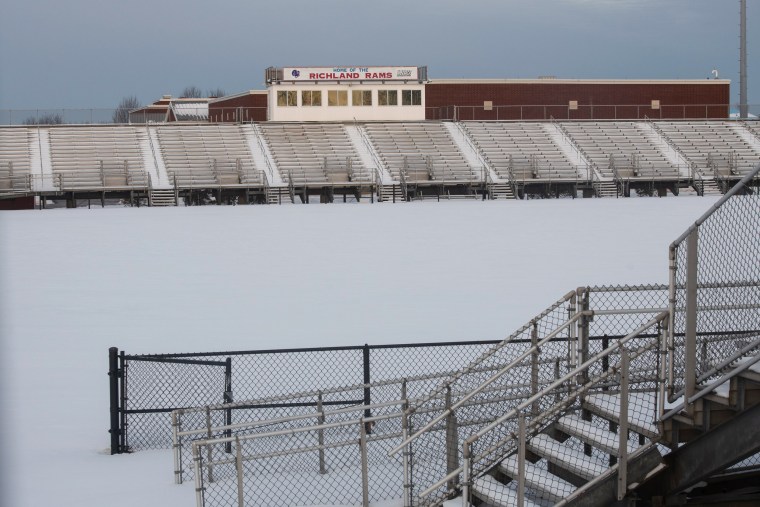 "There I am in the stands and I'm surrounded by all these people who think Barto is Mr. Wonderful," she said.
Jennifer Goetz, 42, recalls being home from college and hearing about the ribbons and how the whole Johnstown area was rallying behind Barto, after three former patients had accused him of sexual abuse and the state had moved to suspend his license to practice medicine.
"I remember seeing the coverage on TV and I just wanted to throw up," Goetz said.
All three women intend to be at the Cambria County Courthouse on Monday when Barto, 71, is sentenced to spend what's likely to be the rest of his life in prison for sexually abusing a total of 29 children, including two relatives when they were minors.
HE COULD HAVE BEEN STOPPED DECADES AGO
Prosecutors say Barto has admitted to sexually assaulting more than two dozen children during the four decades he practiced medicine, and that most were victimized in the examination room of Laurel Pediatric Associates, his practice in the Johnstown suburb of Richland Township.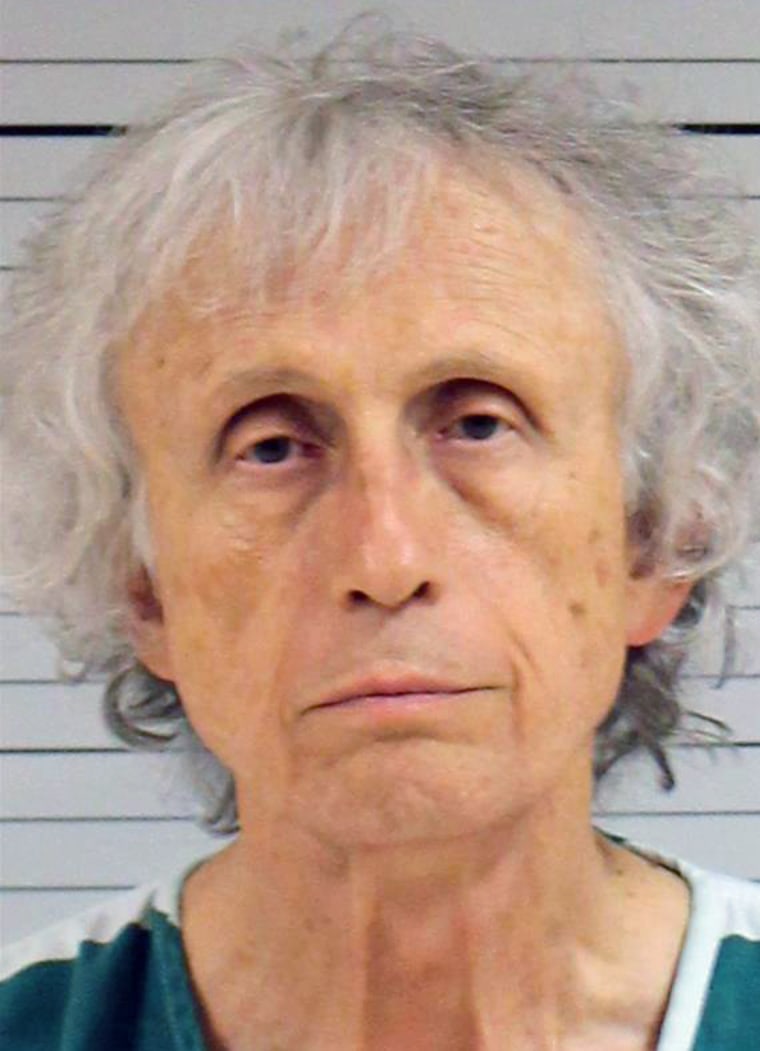 Brosig, Goetz and several other women interviewed by NBC News said it is time for the horrible truth to come out about the doctor who preyed on several generations of Johnstown children. They said it's time for a reckoning for a man who fooled so many people for so long.
Brosig said she was 12 when she was assaulted by Barto in 1994 and remains haunted by what happened to her.
"He just stuck his hand down my pants, digitally penetrated me, and he moaned," she said. "The sound of that moan will never leave me."
The other Johnstown woman said her daughter was 11 when Barto assaulted her during an examination in the 1990s. She asked not to be named to protect her daughter's privacy.
"I feel such guilt that I exposed my daughter to a pedophile," she said. "But I didn't know. I didn't question what he was doing because he was a doctor."
Goetz said Barto violated her in 1984 at his old practice in Johnstown when she was about 8. As a result, she said, she avoids male doctors. She said the time for exposing the secret that she has been hiding is long overdue.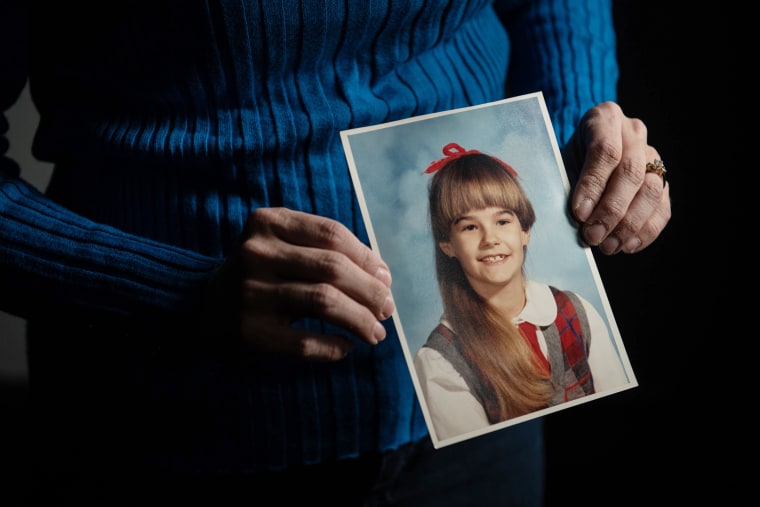 "He's not getting away with it this time," she said.
Barto pleaded guilty in December to multiple counts of indecent assault and endangering the welfare of children, the Pennsylvania Attorney General's Office said.
It took accusations from "family members who were minors" to get Barto to finally own up to his crimes, the AG's office said.
"Dr. Johnnie Barto used his position of authority — as the pediatrician who families relied on — to feed his own sick desires and take advantage of parents and children seeking basic health care," Attorney General Josh Shapiro said.
Barto targeted girls and boys, most between the ages of 8 and 12, Shapiro said. The youngest victims were a toddler and a two-week-old infant.
What continues to gall the survivors is that the State Board of Medicine was confronted with evidence against Barto almost two decades ago that investigators called a "pervasive and prolonged pattern of abuse" — and still chose to restore his medical license.
"We thought they got him," Goetz said. "Instead, they let him go back to molesting children."
Most of the assaults Barto is accused of happened after he got his medical license back after 2000, the AG's office said.
'HE GROOMED A COMMUNITY'
When a reporter visited Laurel Pediatric Associates recently, Barto's name was no longer listed on the glass front doors.
"I could have been the last victim," Lee Ann Berkebile, 29, of Johnstown, one of the first patients to file complaints against Barto in the 1990s, said in a brief telephone interview.
Other Barto accusers who just came forward, such as Amanda Dorich, 33, said she wishes now her family had filed a complaint back in the 1990s when she told them Barto assaulted her.
"The guilt weighs on me too," Dorich said, adding she was 9 when she found herself in Barto's examination room after suffering an asthma attack.
Dorich said Barto insisted that she undress so that he could check her for scoliosis and that he needed to check her for a possible vaginal infection. Afterward, she said, she told her mother what Barto did and the mom complained to the office manager at the practice. But they were stymied from the beginning.
"We just got blown off, they kept dismissing us," she said. "I wish we had done more, gone to the police. When I think of all those kids who were hurt after me, that's what kills me. All those kids."
"You were just a child yourself," Brosig comforted Dorich at a recent meeting with a reporter at Victim Services Incorporated in Johnstown, where Brosig is the clinical director.
Goetz, who was also at that meeting, said she told her mother that Barto hurt her but didn't tell her how until after the first accusations against him were leveled in 1998. She said they didn't dare tell anybody else.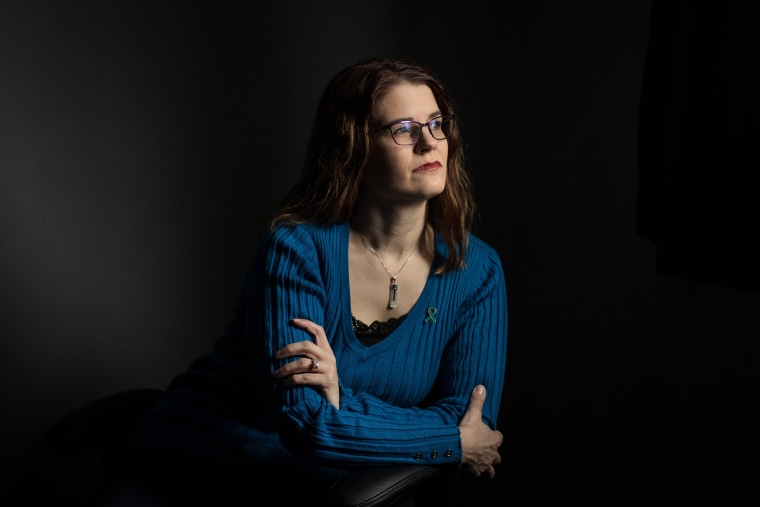 "I didn't come forward because I could see how the town was reacting to the charges and I didn't want to put my family through that," she said. "We thought (the state) got him."
Brosig said it's no wonder so many victims like her stayed silent.
"They really circled the wagons and supported Dr. Barto," she said. "You know how predators groom victims? Well, he groomed a community to believe he could do no wrong."
"I suspect this is an accurate metaphor," said James Hawdon, director of the Center for Peace Studies and Violence Prevention at Virginia Tech university, who studies mass shootings and their effects on the communities in which they happened.
In essence, Hawdon said, Barto "was a type of con man who, instead of gaining someone's confidence to steal their belongings, gained the town's confidence to exploit the town's youth."
"This would take 'grooming,' if you will," he said.
THOUSANDS RALLIED AROUND HIM
Barto, who is being held in the Cambria County Prison, has made no public statements since his guilty plea. Neither did his lawyer, David Weaver, when NBC News reached out to him.
Everybody called Barto by his nickname, Jack, and there were no more active do-gooders in Johnstown than the popular pediatrician and his wife.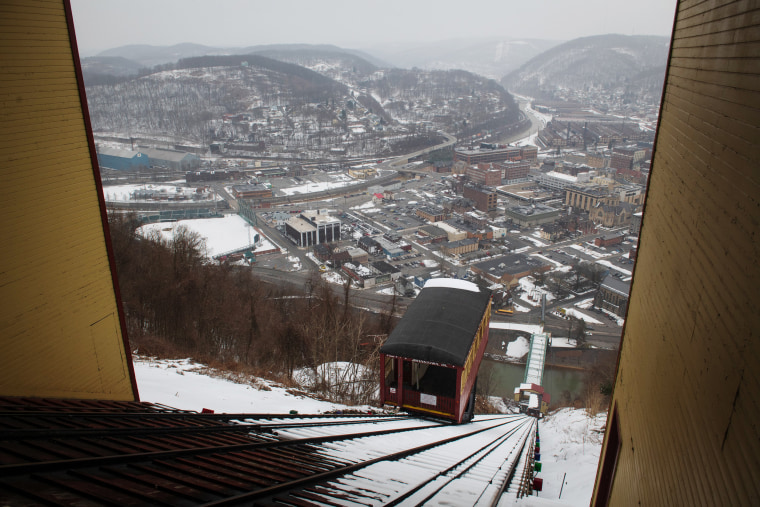 Barto was a pillar of the community who sang in the choir at St. Benedict's Roman Catholic Church and served for more than a decade on the Richland Township school board.
From 1991 to 1993, he was the school board president — his name is still on the plaque on a wall near the library in the Richland School District.
Barto was also involved in the district's music boosters program, coached baseball and softball teams in town, and opened his home to foreign exchange students.
"Linda did the yearbook and many of her relatives worked within the district," Brosig said. "Her family, immediate and extended, was and is still very well respected in the community."
From the outside, Barto appeared to be a devoted father of four. But two years before he and his wife celebrated their 30th wedding anniversary, their marriage was tested the first time by accusations that he molested the three girls at his practice in Johnstown.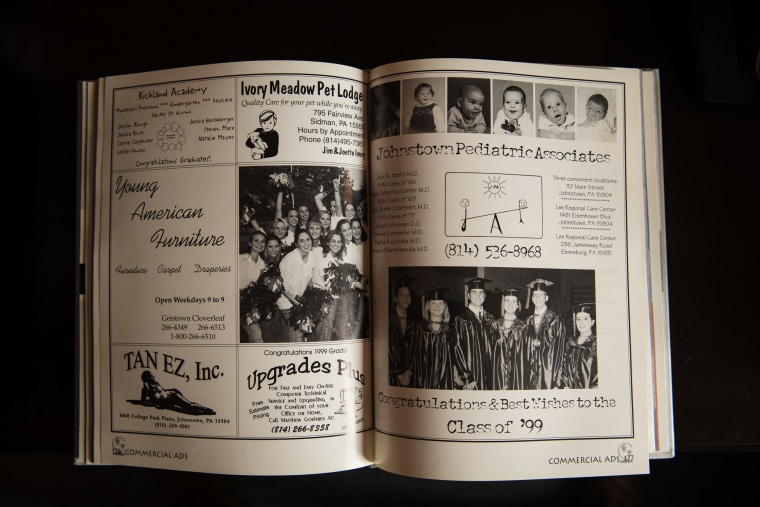 "Kids' doc under investigation," was the front page headline in the Oct. 11, 1998 edition of the local Johnstown newspaper, The Tribune-Democrat.
Prosecutors working for the state's Bureau of Professional and Occupational Affairs charged that Barto fondled a 4-year-old in 1994, a 13-year-old in 1995, and 3-year-old that January — right in front of her mother, the paper reported.
"I was stunned," Kelli Bowman, mother of one of the victims, told the newspaper. "I didn't want to believe it was true."
But in that same article, another doctor named David Hershberger rose to Barto's defense.
"He's a class act," Hershberger said, noting that his three daughters are Barto's patients and he has no plans to take them to a different doctor. "I'm very pleased with him." Hershberger could not be reached for comment.
Then on Oct. 23, The Tribune-Democrat ran eight letters to the editor, all of them in support of Barto.
"Case against doc cannot be true," was one of the headlines.
Some 2,000 people wound up signing a petition in support of Barto, the paper reported.
Forced to defend himself, Barto had in his corner grateful moms like Denise Mihalick who traveled to Harrisburg to testify on his behalf.
"As a mother, I always ask for Jack," she said, according to the newspaper.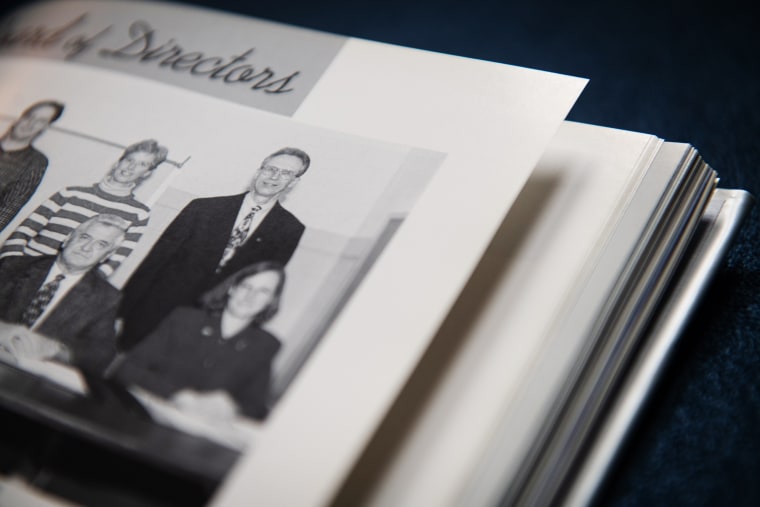 'DAMN RIGHT I FEEL BETRAYED'
But in March 2000, the state board stripped Barto of his medical license, which he held since 1974.
Barto "abused both his minor patients' trust in him, and their parents' trust, that he would behave inappropriately with their children for his own gratification," state medical license examiner Suzanne Rauer wrote.
In a move that would be unimaginable in today's #MeToo era, Barto's disbelieving backers rallied behind their favorite doctor. The drive was led by grateful parents like Patty Brett, whose last name back then was Katarski and who brought her 15-month-old daughter to an April 2000 rally at a local restaurant that drew 350 people.
"I have said before, and I will say again, that my life has been devoted to the welfare of children," Barto told the crowd, the local paper reported. "I have never, and would never, act in any way to harm a child."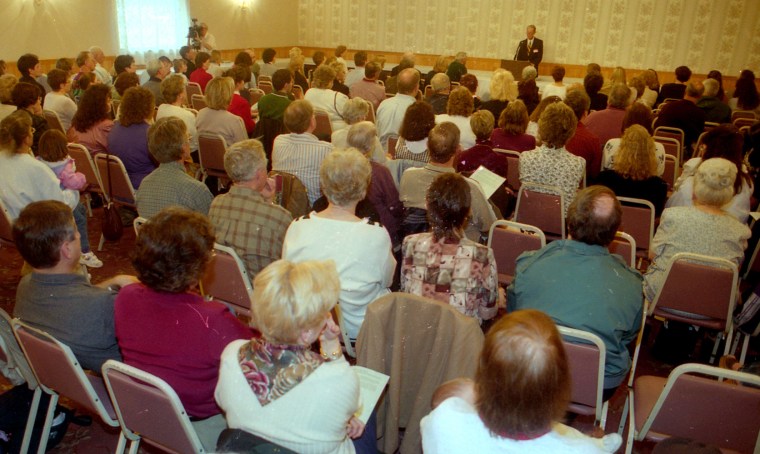 Brett said she believed Barto back then.
"I am the mother of three and the reason I was so devoted to him is he saved my daughter's life," said Brett, who is now divorced and living in Pittsburgh.
"He diagnosed her with diabetes when she was 8 months old. At 9 months, she was on an insulin pump," she said. "He advocated for me and for her with specialists. We had a wonderful rapport and there was never any inkling that he was doing anything wrong."
How does she feel about Barto now?
"He personally called me and asked me to speak at that rally," she said. "You're damn right I feel betrayed."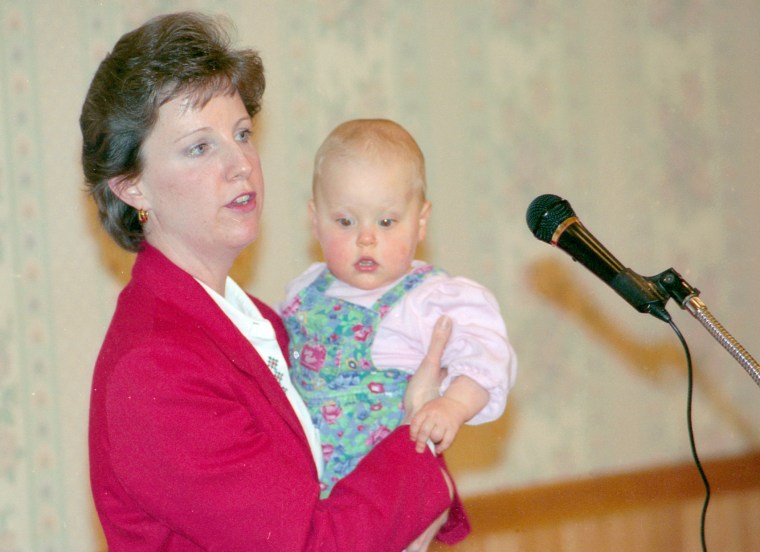 Barto vowed to appeal the loss of his license to the Pennsylvania Board of Medicine and then caught a lucky break.
The doctor and one of his daughters were attending a Barry Manilow concert at the Bryce Jordan Center in University Park, Pennsylvania, when they realized the prosecuting attorney and the administrative judge who had been presiding over his case were sitting together right behind them.
"So his daughter turns around and takes a picture of them," Walter Cohen, who was Barto's attorney at the time, said. "I remember his reaction to me was, 'There is a God.' I mean, the stadium seats 16,000 people. What are the odds the judge and the prosecutor would be sitting right behind them."
Armed with photos of the pair, Cohen made a motion to have the judge recuse himself and the prosecuting attorney dismissed, thus sending the matter to the state Board of Medicine, which is made up mainly of doctors who are in charge of licensing and discipline.
In a 7-2 vote, the board dismissed the claims of Barto's accusers and restored his license.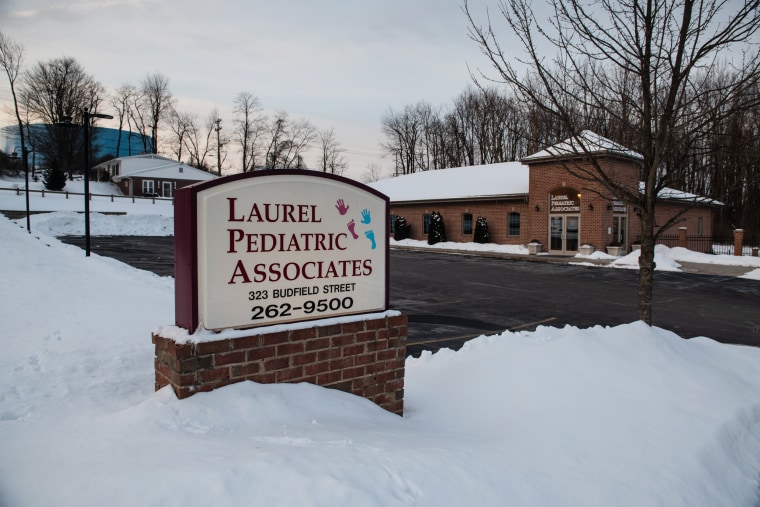 "I'm sick about it," one of the dissenters, nurse practitioner Vivian Lowenstein, told the Associated Press last October.
Barto went back to work, this time at the clinic in Richland Township. He told the local paper he was grateful for all the support and relieved his ordeal was over.
"I've gotten a lot of hand-drawn cards from some of the kids," Barto said at the time. "Some of them told me they said prayers for me. Kids are great."
But the rumors about Barto persisted. And because Johnstown and the rest of Cambria County (population 144,000) is a small place, people who say they were victimized by the doctor often found themselves rubbing shoulders with others who thought the world of him.
Dorich, who is a teacher, said she found herself in the uncomfortable position of working with some of Barto's relatives at the Richland Township School District.
"It was awful, every time I saw her, it all came back to me," Dorich said of one relative in particular.
Dorich said she was also faced with a dilemma when she found out her friend was taking her kids to Barto's practice. "I kept pleading with her not to take them there," she said.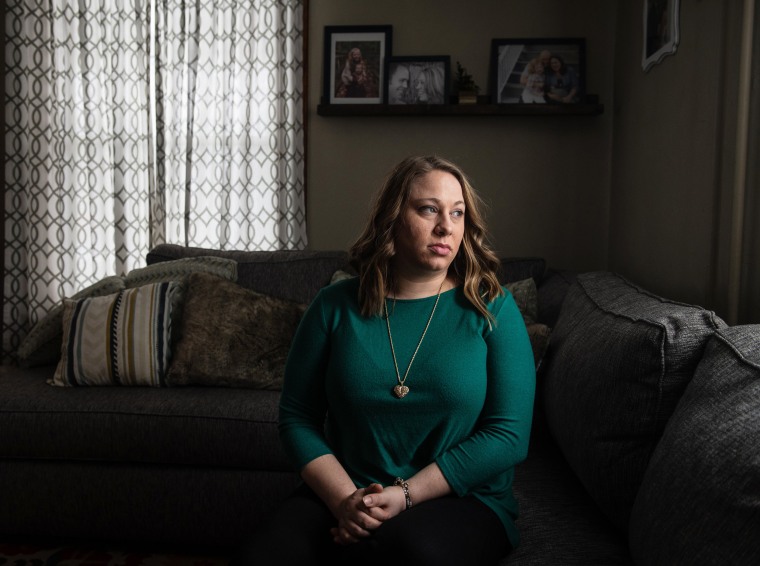 Later, Dorich said she got another shock when her parents moved to a home just a couple doors down from the compound where Barto lived.
"He would stand at the end of his driveway and wave at my children," she said. "I couldn't even go take a walk in my parents' neighborhood."
JUSTICE, FINALLY
The chain of events that ended with Barto finally in handcuffs began Dec. 21, 2017, when a 12-year-old girl told her mother that at the end of an examination, the doctor had her sit on his lap while he molested her, according to a probable-cause affidavit.
Summoned by the Richland Township police, Barto demonstrated to a detective that he had been "holding the child with his hand directly over the vaginal area," the affidavit states.
Barto was arrested by the Richland Township police Jan. 18, 2018. That same day, The Tribune–Democrat reported, a "Support for Johnnie 'Jack' Barto" page went up on Facebook, complete with testimonials from local parents whose children were his patients.
Barto pleaded no contest to charges of indecent assault, corruption of minors and endangering the welfare of children, the paper reported.
Later, the state Bureau of Professional and Occupational Affairs suspended Barto's license to practice medicine stating that he posed "an immediate and clear danger to the public health and safety."
Barto posted bail but he was prohibited from having any contact with juveniles without supervision.
Convinced that the 12-year-old was not alone, Attorney General Shapiro urged other potential victims to come forward. And a trickle of calls quickly turned into a torrent.
In March 2018, Barto was charged with two counts of indecent assault, one count of corruption of minors, and with endangering the welfare of children after a 29-year-old woman came forward and said the doctor molested her at age 14 while she was sleeping on a couch in his home back in 2002.
Barto pleaded guilty in that case. A month later, Barto admitted inappropriately touching a young relative numerous times and pleaded guilty to more indecent assault and child endangerment charges.
Barto's bail was revoked, the pro-Barto Facebook page came down, and his name was scrubbed off the glass door of Laurel Pediatric Associates. Staff at the practice declined comment.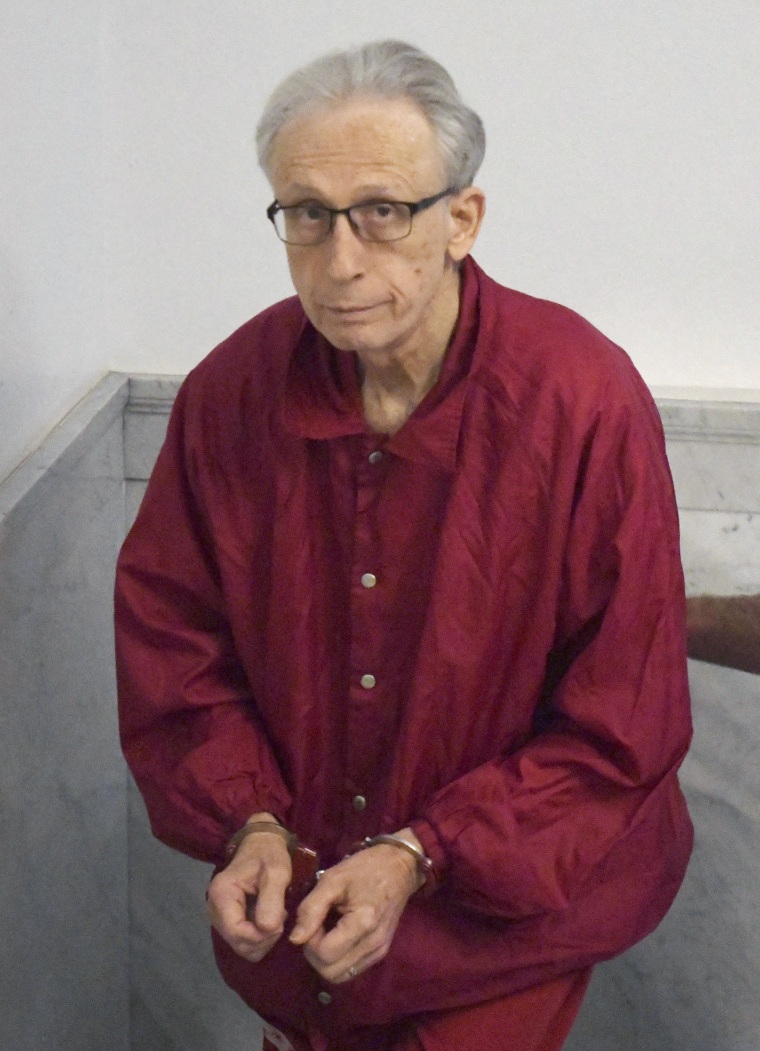 By July, the number of Barto accusers had risen to 69 and the pediatrician was now a pariah. The community that had stood by him for two decades and was ready to do so again was stunned.
"I'm devastated that other people were hurt," a distraught Donna Vickroy said. "I would have staked my life for this man."
Vickroy said that back in 1998, when she was working to get the community to support Barto, she got an unsigned letter with no return address that she wished she had taken seriously.
"It said, 'You seem like such a nice person, but this man is evil," she recalled. "He did this. He did this."
Now, said Vickroy, "I'm ashamed of myself."
Virginia Tech's Hawdon said Vickroy probably has plenty of company.
"We know that people who survive acts of mass violence experience survivor's guilt," he wrote. "In this case, I would think (Barto's) defenders would have an even greater sense of guilt since one could argue they did facilitate his continued criminal misconduct."
CORRECTION (March 17, 2019, 10:50 a.m. ET): An earlier version of this article misstated the Pennsylvania attorney general's first name. It is Josh, not John.