The Defense Department will pick up travel costs for service members and their dependents who might be forced to cross state lines for reproductive healthcare needs, the Pentagon announced Thursday.
The Supreme Court's ruling — which took away constitutional protections for women to seek abortions, no matter the state they reside — created an "hardship" or "emergency" circumstance for many service members, Defense Secretary Lloyd Austin wrote in memo released on Thursday.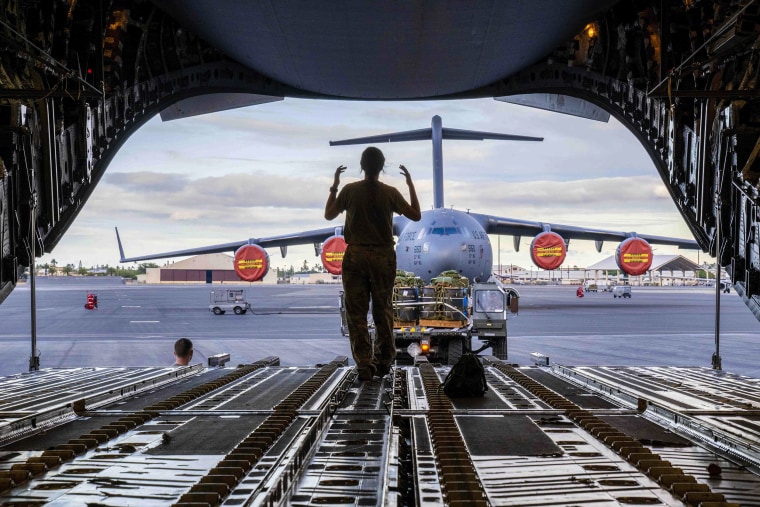 He ordered the Defense Department to: "Establish travel and transportation allowances for Service members and their dependents, as appropriate and consistent with applicable federal law and operational requirements, and as necessary amend any applicable travel regulations, to facilitate official travel to access noncovered reproductive health care that is unavailable within the local area of a Service member's permanent duty station."
The Department of Defense is seeking to "reduce the burden and cost" to service members who are stationed in states where such reproductive procedures are no longer legal, according to the Pentagon's press secretary, Air Force Brig. Gen. Pat Ryder.
Pentagon policy about reproductive healthcare is still an ongoing issue.
"We sought feedback from service members to address their concerns," Ryder told reporters.
"We'll continue to work on policies that do address how we can best create a uniform policy in regard to service member privacy and making sure they have the information they need to make informed decisions."
Planned Parenthood Vice President Karen Stone welcomed the Pentagon announcement, saying her organization is "encouraged to see the Department of Defense continue to step up."
"Everyone deserves access to abortion, including our service members," Stone said in a statement. "It's critical that the federal government ensure that they can access the care that they need without difficulties or delays."
But the Carol Tobias, the National Right to Life committee president, accused the Biden Administration of using taxpayer funds for "abortion tourism" and playing to the "single-issue" Democratic Party.
"Instead of helping women and their unborn children by promoting life-affirming solutions, the Biden administration promotes abortion on demand at any time and for any reason," Tobias said.